A couple of bits of style goodness for your Tuesday morning.
I've been watching two seasons of The Great British Bakeoff (aka The Great British Baking Show on Netflix). I cried at the end of one of them. Just the right mix of interesting (I know nothing about baking), dramatic (the natural drama of "Will this sponge cake set in time?" instead of manufactured interpersonal drama), charming (love the hosts), and stylish – Mary Berry is my new blazer inspiration: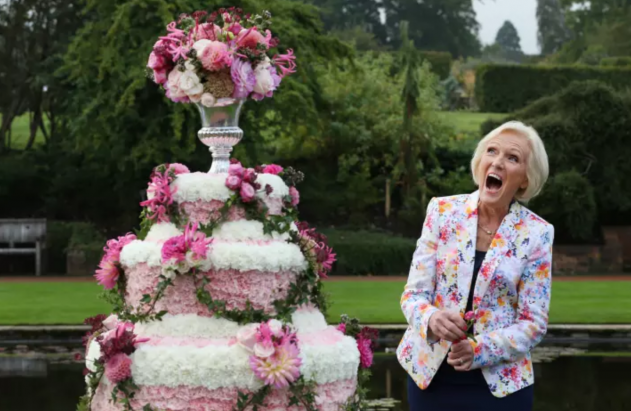 She even does moto jackets & bombers: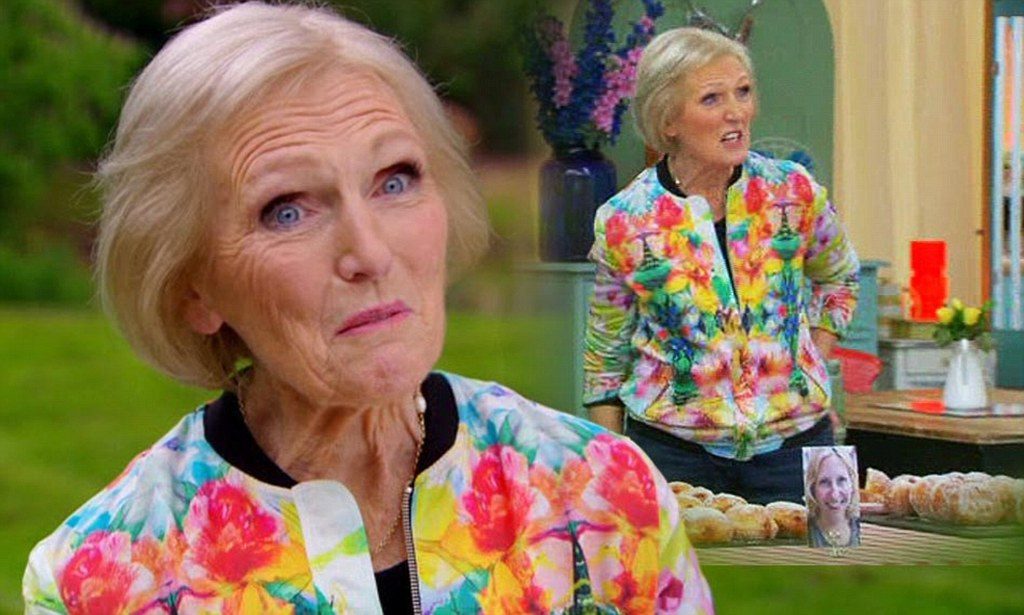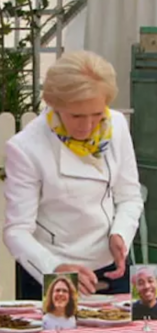 Scarf game = 100.         PS that's host Mel Giedroyc stuffing pastries into her pocket. Charming, yes?
What a badass. She's 80 and wearing stuff 20-year-old models sport – much of which sold out as soon as she wore it on TV. Here's a fun read on her style icon status.
—
And from Norma Kamali (a 70-year-old designer and fashion maven in her own right), in an interview by Garance Doré, speaking about style in the 60s:
"If somebody liked what they put together, it would not be strange for them to wear it for 48 hours…people wouldn't just change their clothes everyday; if you liked what was happening, maybe you'd add another scarf."
Thank you, Norma, for validating my habit of wearing an outfit that works two days in a row – either with a change of shoes or without.
Enjoy your day!