I need to get better at my stealth camera skills, because I keep seeing people dressed in chic, imaginative ways and I want to share their style with you (without making myself look like a total paparazzo – paparazza?).
Here's a roundup of my recent style sightings.
At Goodwill, not a great photo but indeed a great outfit. I'd guess this woman was in her 50s and she is rocking the relaxed pants look: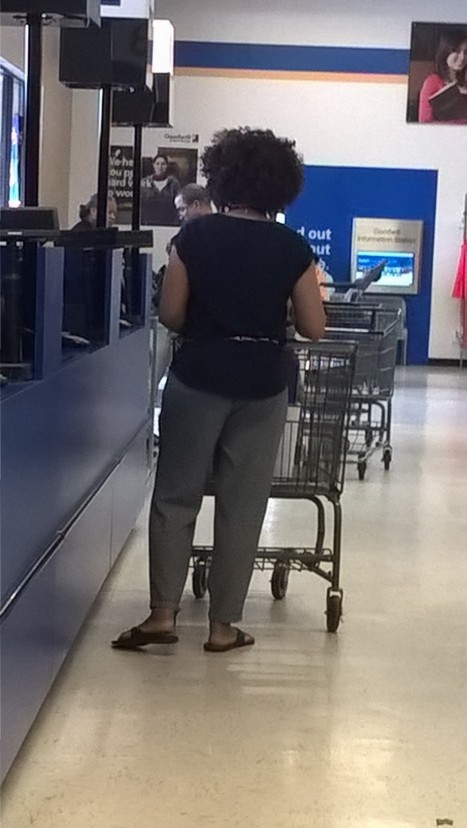 You can't see from the photo but the pants have a subtle navy/white (or maybe black/white) pattern that looked really fresh against the navy blue top. In my opinion, though, what makes the look is the metallic belt she used to accentuate her waist.  Some great hoop earrings and chic flip-flop-style sandals finished it off. She gets an A in Relaxed Summer Chic.
Next up, an airport traveler doing super-wide-legged pants the best I've ever seen them: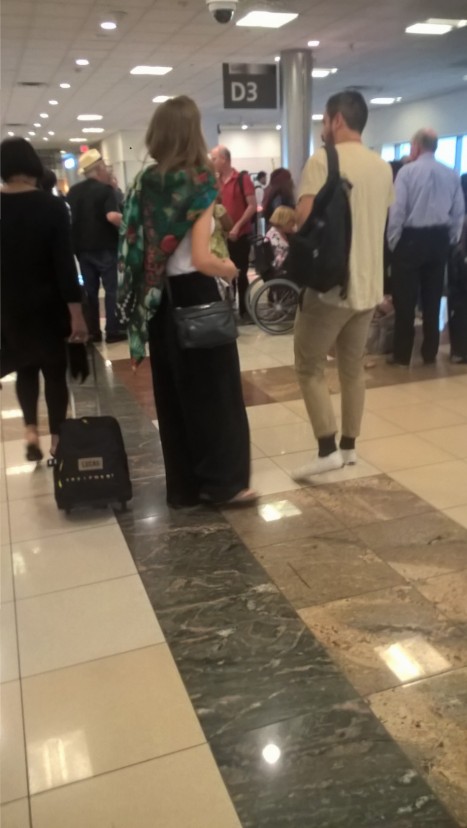 They have almost a skirt effect, and she paired them with a short-sleeved plain white tee which she tucked at the waist to create a clean break and keep her upper half more fitted. That trick really balances out the silhouette and keeps biiiig pants from overwhelming a look.  I first saw her wearing just the plain outfit but she later added a scarf with a gorgeous foliage/floral print that really popped against the simple black/white ensemble.
Airports are GREAT places to spot good styling and as we have a lot of travel on the schedule this summer I'll be keeping an eye out for more looks to share with you.
Last but not least, this fantastic look was spotted at an art festival in Decatur a few weeks ago. I love the simple shift dress in a bright color with bold accents and a contrasting bag: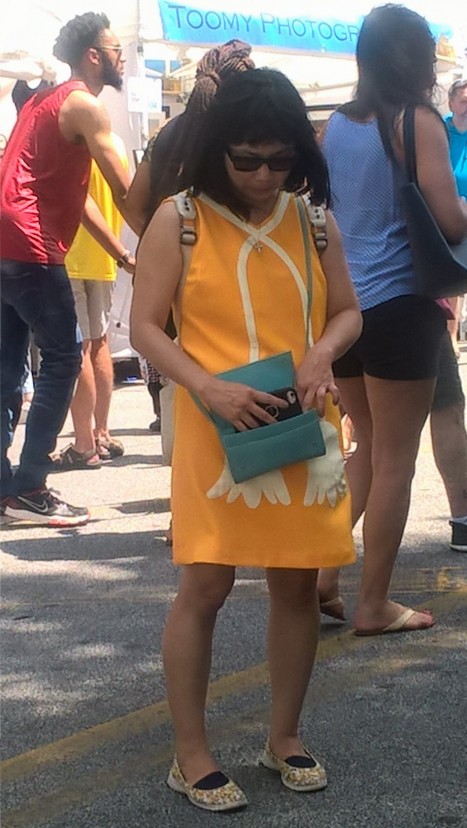 I think the downward gaze and sunglasses sufficiently obscure this woman's identity but I'm new to this so please chime in if you think I should block it out with a smiley face.
So summery! And from the rear, her backpack pairs perfectly with the accent colors on her dress: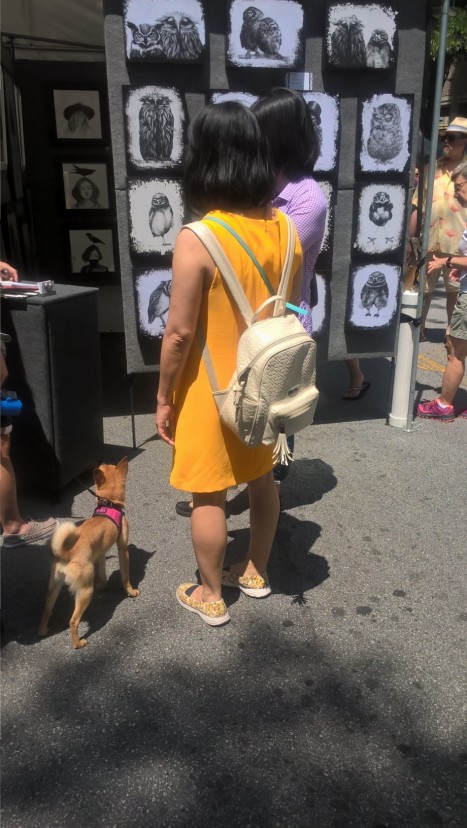 What styles are you spotting lately?