As part of the Summer 10×10 remix (hosted by UnFancy and Style Bee), I'm attempting to post what I've been wearing each day as I live out of my suitcase on back-to-back family reunions. What's a 10×10 remix? 10 pieces of clothing, 10 outfits, 10 days. What you count as an item is up to you (I'm not counting shoes, workout gear, outerwear) since the point isn't following strict rules – it's using limitations to spark creativity. 
Day 4: On the Farm
I feel so fancy having a great backdrop and a real camera to capture outfits!  Turns out it pays to go on vacation with people who will take outfit photos.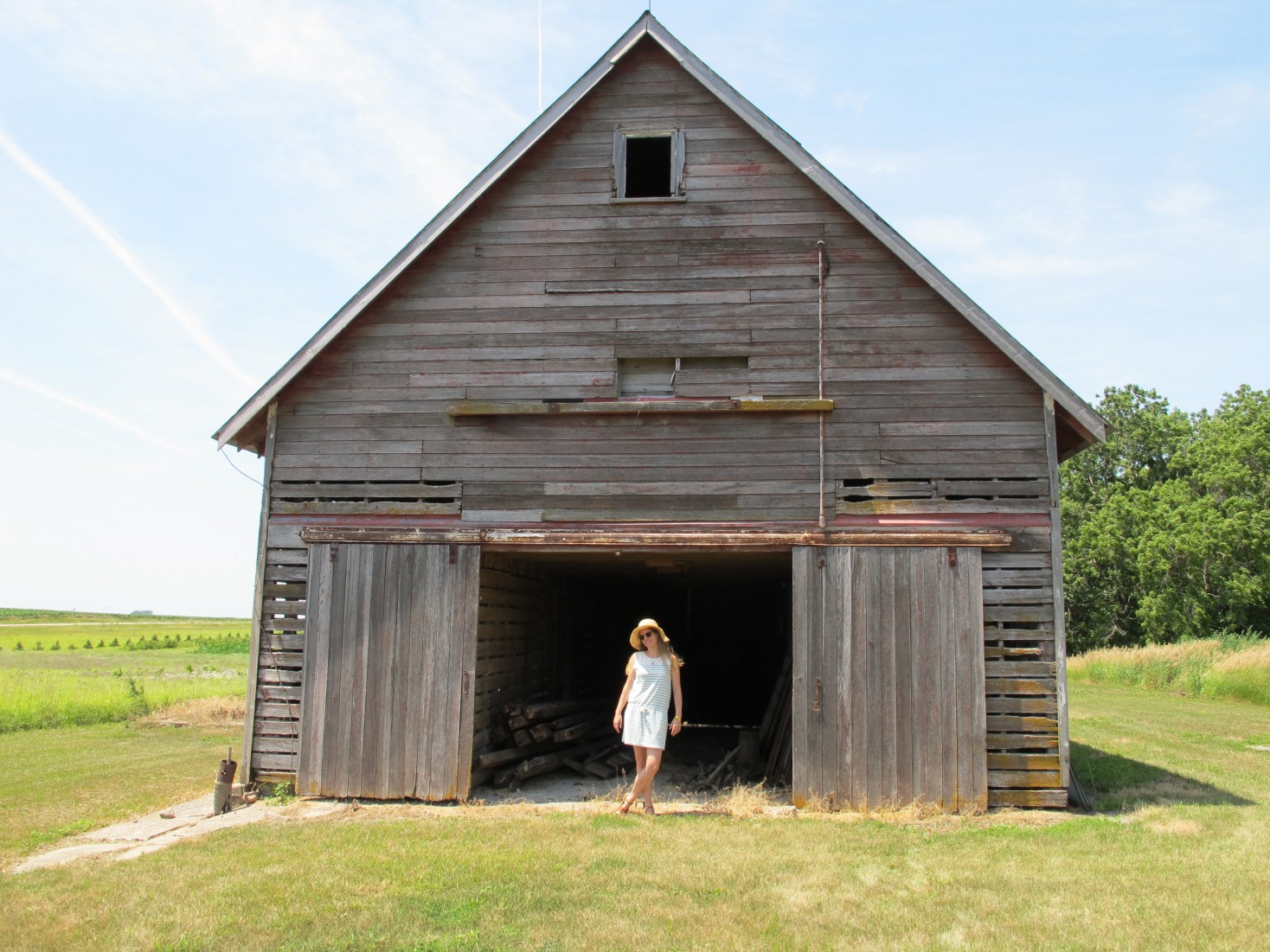 This isn't our family farm, but this corn crib is similar to one that my uncle & aunt disassembled last year. The 100+ year old aged pine was turned into a beautiful table where lots of us can eat and several other cherished furniture projects.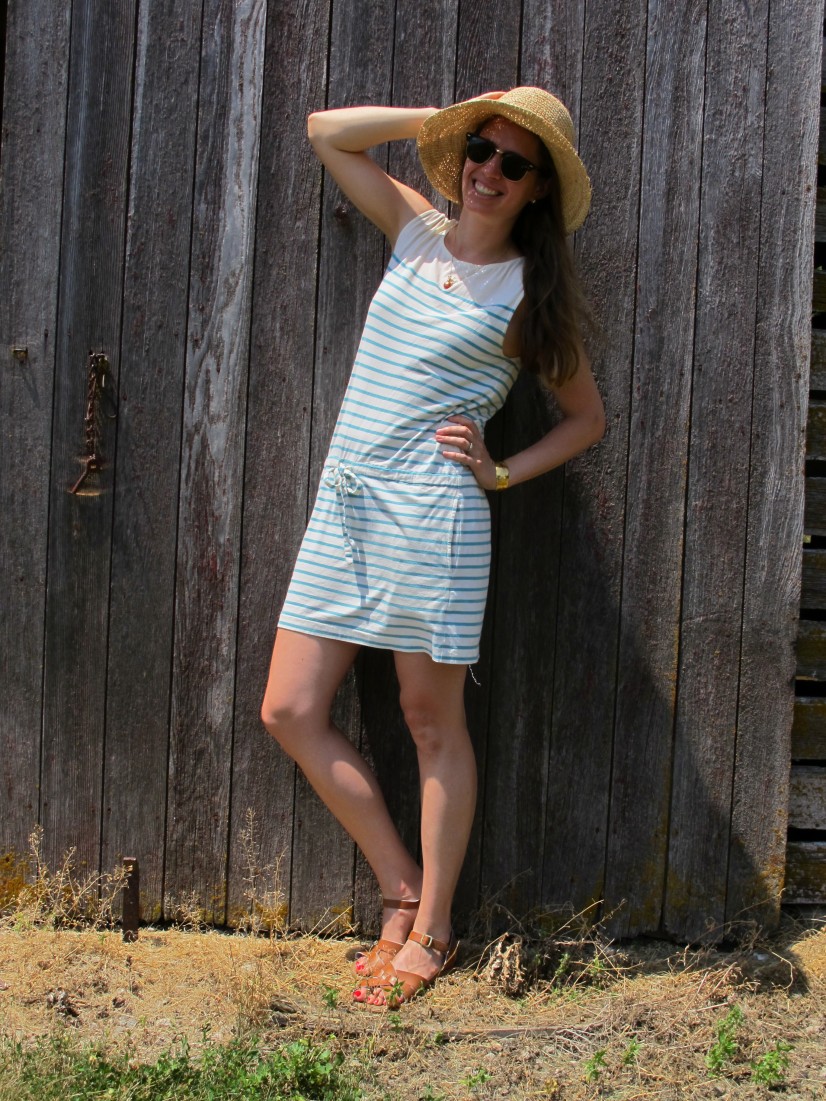 Dress: J. Crew – thrifted
Hat: unlabeled – thrifted
Cuff bracelet: Monet – thrifted
Sandals: Saltwater (retail)
Sunglasses: Ray-Ban (retail)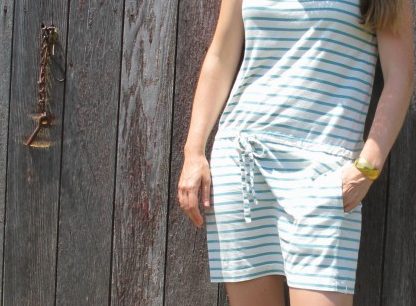 This is the most comfortable dress I own – so soft, so practical (I can sit cross-legged, and it has pockets!), and it gives a great silhouette – sort of boxy on top and almost like drawstring shorts on the bottom. Paired with the straw hat and some sandals that got me through fields, barns, and water fights, it just exudes easy, summery chic.
I feel like a legit style blogger over here: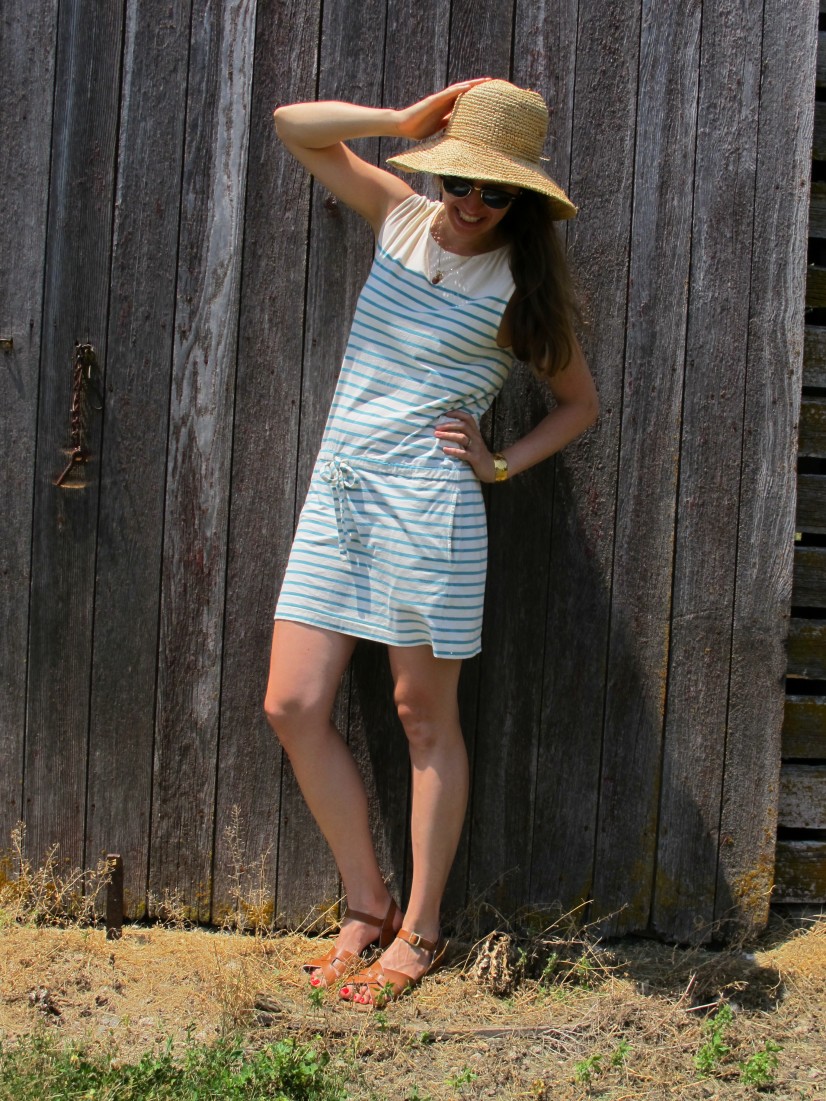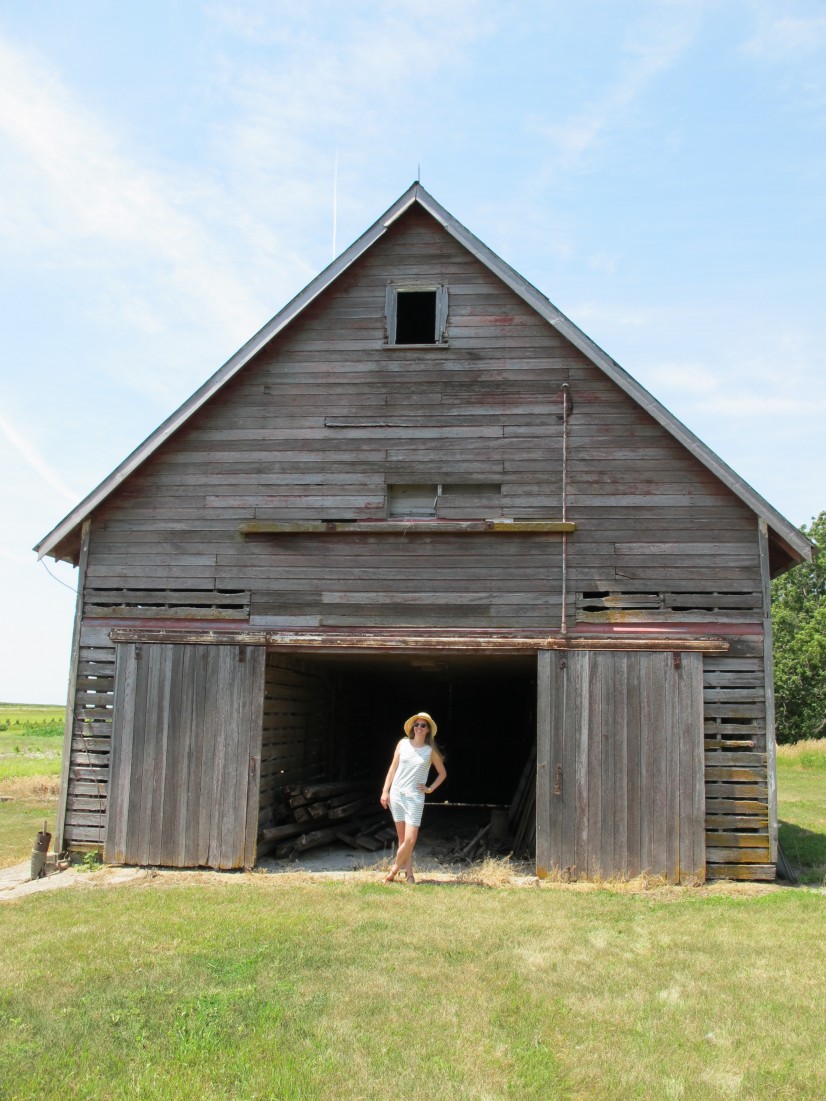 So many good memories from corn cribs like this and farm yards full of grasshoppers and monarch butterflies by day and studded with fireflies by night.
More tomorrow!