It's Style Rehab week here on Thriftshop Chic.  Take a look here at how fashion can help you feel your awesomest and here for how to improve your wardrobe stylistic sense; tomorrow we'll build a kid's wardrobe capsule!
Sometimes, you like most of the clothes in your wardrobe, but something is just off.  Outfits you think should come together nicely just look…weird.  Frumpy.  Trying too hard.
You ever been there?
Lucky for you, this problem does not demand a full-on sartorial engine replacement, but rather a simple style tuneup to get things running right again.  (I can't help myself with these metaphors. Sorry.)
Two good times to do a wardrobe tuneup: at the beginning of a season and/or at its end.  For summer, I did it at the end of the season because I'd gotten into a good groove and knew what I had loved and what had sat, unloved, at the back of my closet. (See my summer wardrobe rehab here and here.)
For fall, I'm cleaning out a few weeks into cooler weather.  I had a little trouble getting started on the right foot; outfits I wore to work felt not quite right, not quite me—and I couldn't really tell why.  After a summer of LOVING all the clothes I wore, it was really obvious that I wasn't on the happy style train with my autumnal garb, so I decided to jump in early to figure out what wasn't clicking and fix the problem.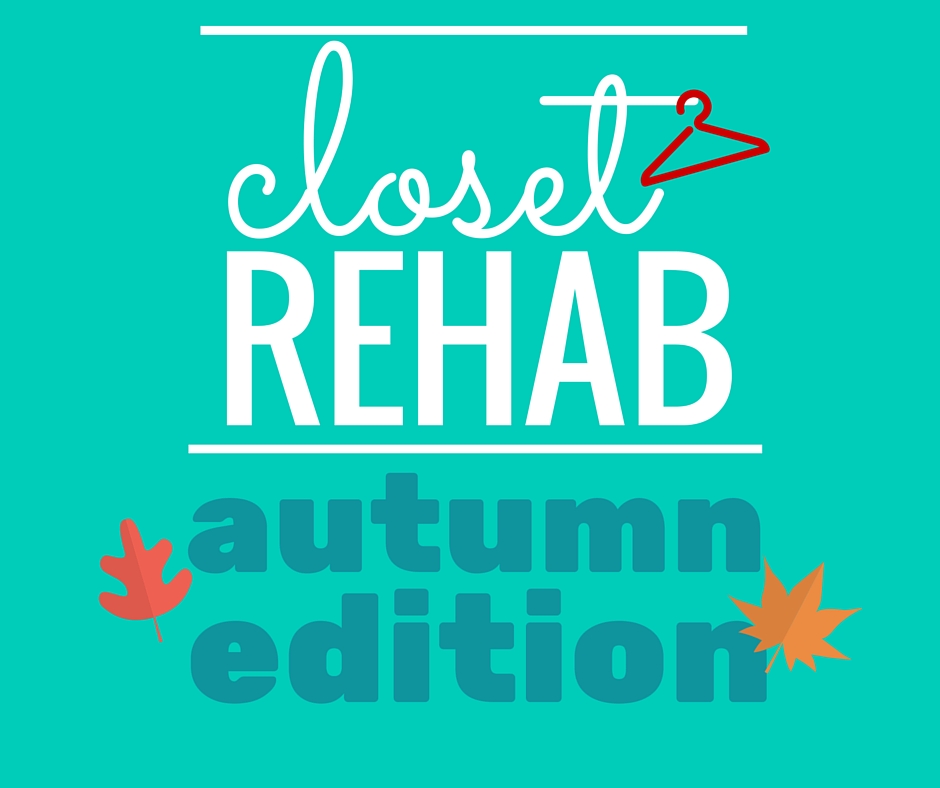 Continue reading "Fall Closet Rehab" →