On Tuesday we rehabbed the spouse's closet.  You may remember we ended up with a few shirts that were button-deficient:
Here are some simple, photo- or video-illustrated, button-restoring tutorials to get your beloved shirt/pant back to its well-deserved spot in your closet of things you love to wear!
How to Sew on a Button: Instructables (includes flat & shank buttons)
Two Easy Ways to Sew a Button: Wiki-how (includes 2-hole and 4-hole)
How to Sew a Button Quickly and Correctly: Art of Manliness
Video: How to Sew a Button on Dress Pants
Ta-da: slightly different thread color, but no one (but y'all) will know!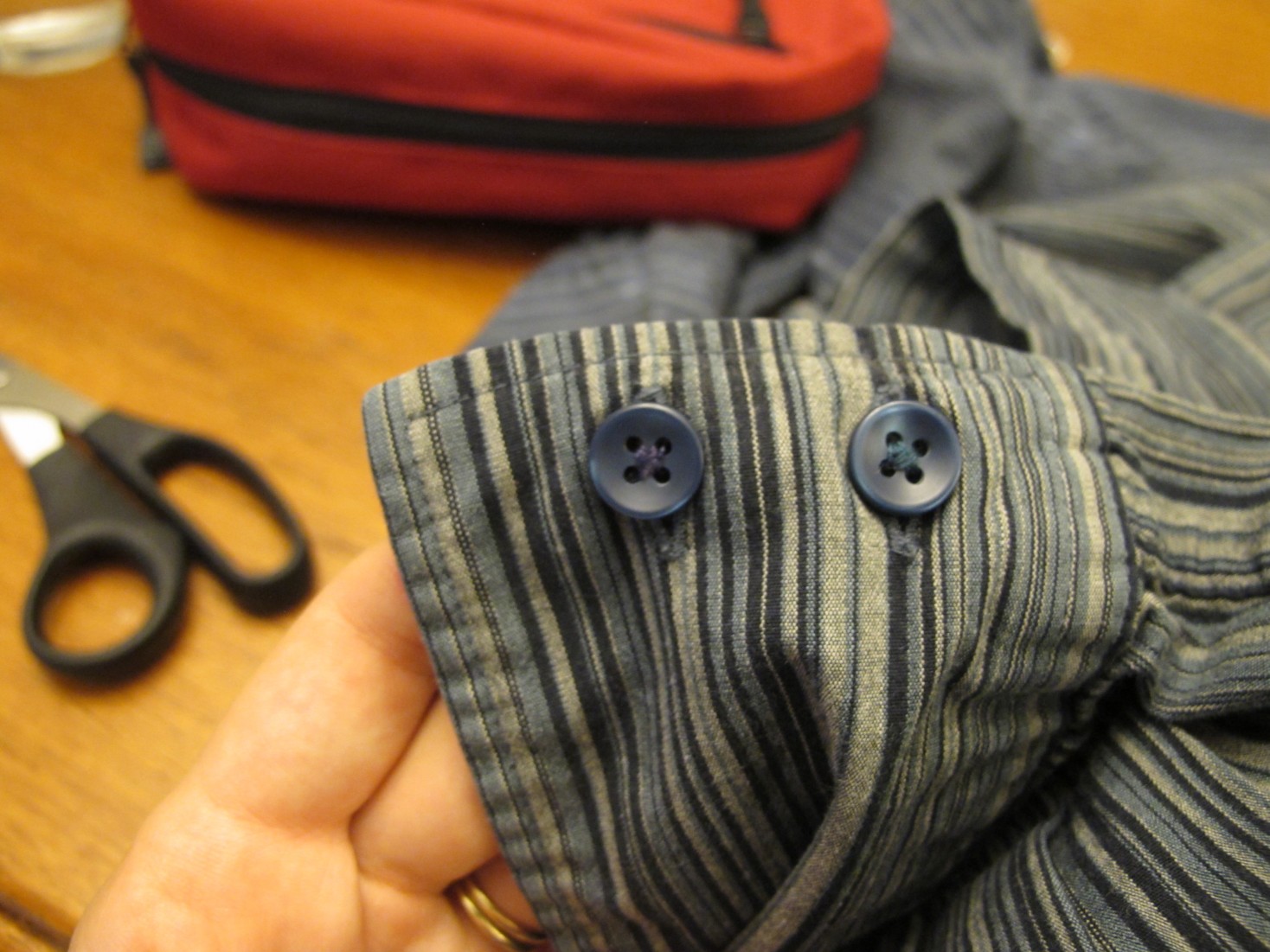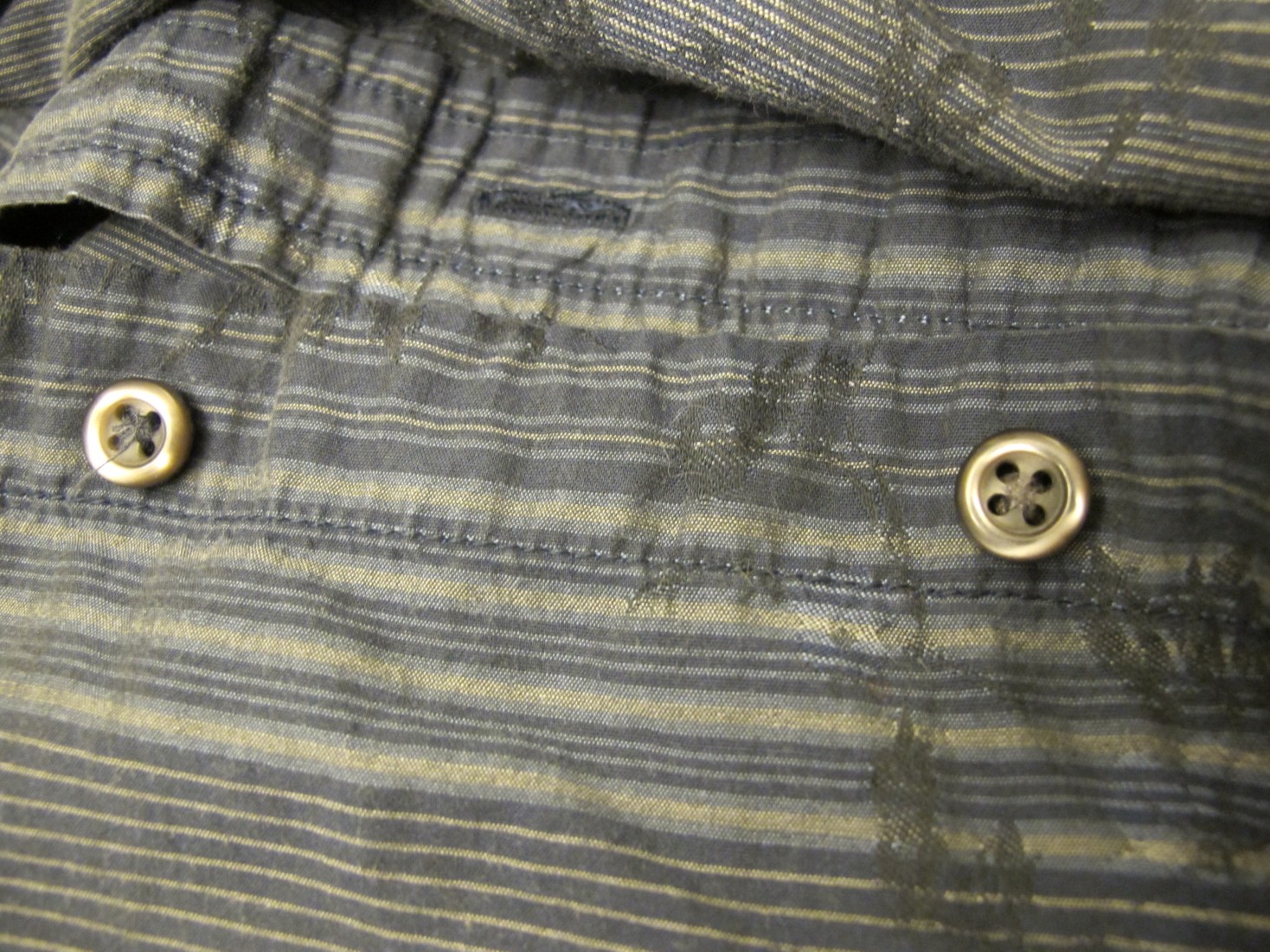 Since the regular-sized replacement button had mysteriously disappeared, I had to use the large button from the neck for the shirt front and swap in the tiny replacement button at the neck: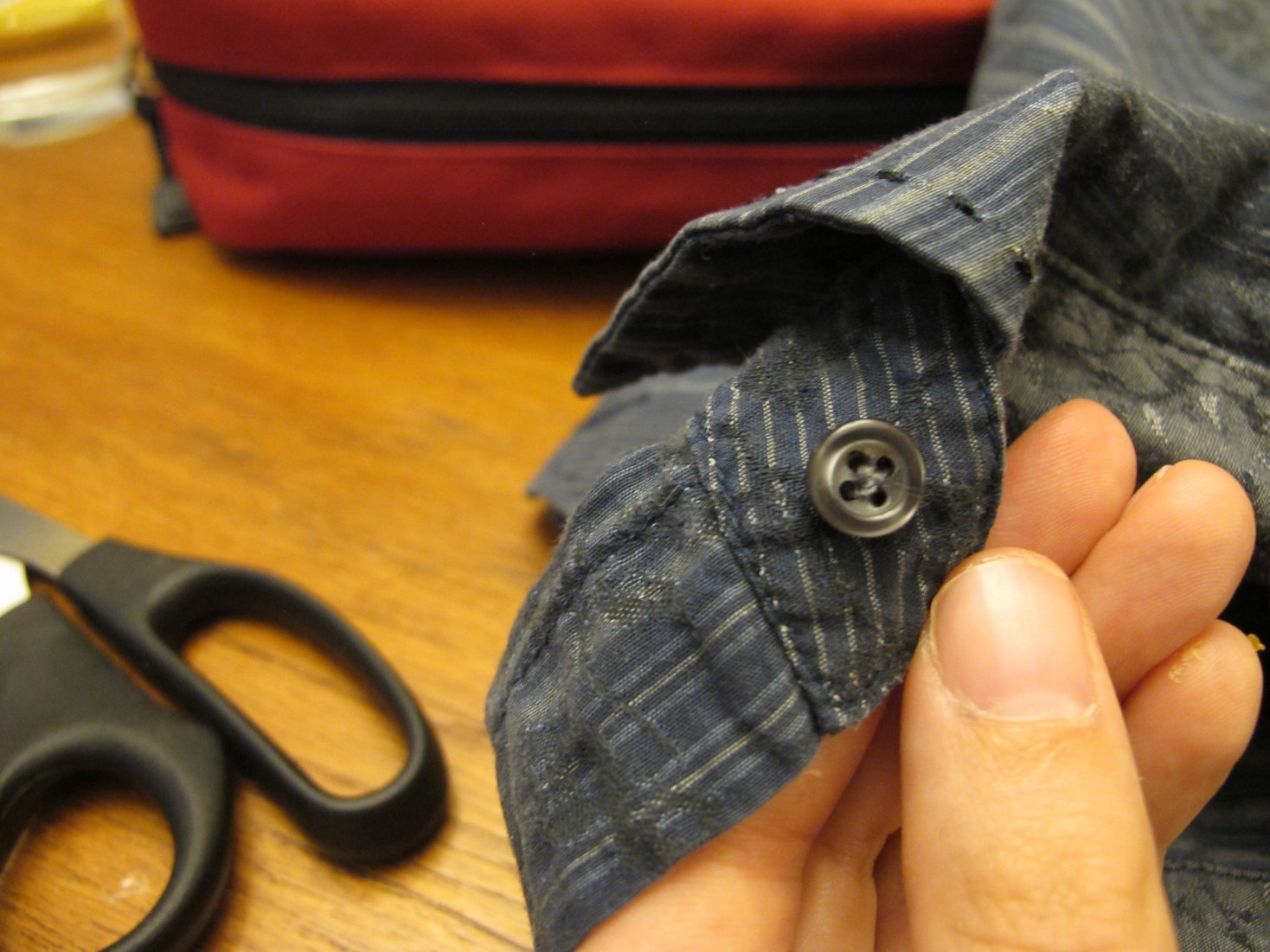 (Yes, my spouse knows how to replace buttons, but since I was going to use this for a blog post I did it myself. :) )
Get amongst this easy fix, Thrifters, and get back to wearing your favorite clothes!
-Leah