Today I'm sharing what I've been wearing this summer as I work on my second trimester. With the exception of a pair of sandals I bought retail last summer, everything here is thrifted – and 98% of it is stuff I already owned that I'm making work for my changing body. (Turns out it pays to like looser silhouettes on top and shorts with a little stretch!) That won't last forever, however, so I'm trying to enjoy living off of what I have before I get into full-blown maternity clothes.
Without further ado, my current wardrobe!
Dresses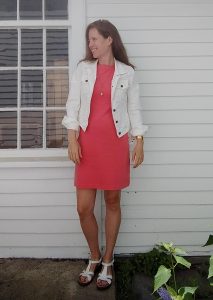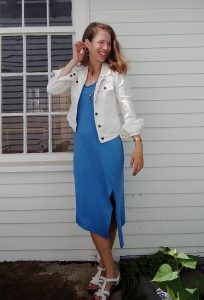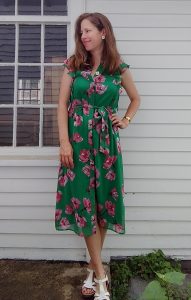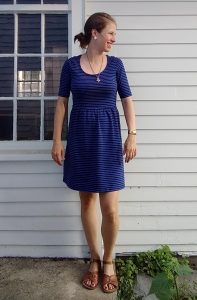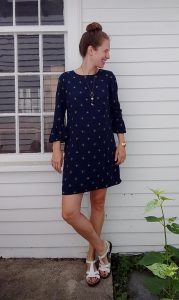 Talbots (with J. Crew denim jacket); S Wear; Who What Wear; Old Navy; Old Navy
Tops + Shorts
These are the two pairs of shorts that fit – and apparently that's all I need! The blue tie-dye-ish top is the only shirt I've thrifted specifically for my pregnancy (so far). It's just an oversized tee that feels like pajamas but looks semi-presentable for dropping the kid off at school or lazing around the house on the weekend.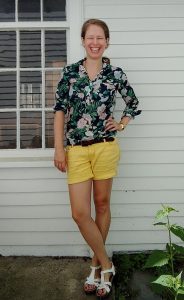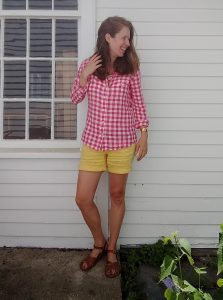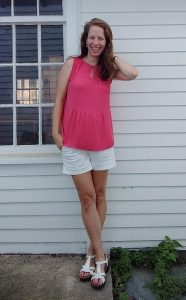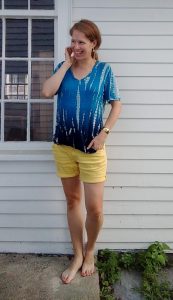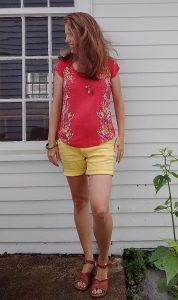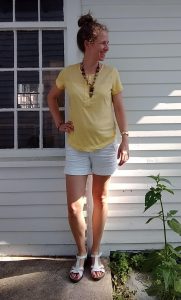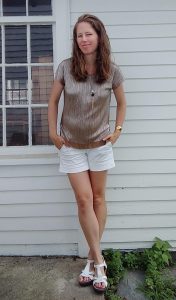 Yellow shorts = Forever21 (pants DIYed into shorts); white shorts = American Eagle. Shirts: Old Navy; Banana Republic; Loft; no tag; Old Navy; Ralph Lauren; H&M; Zara
Sandals
That's it! Short and simple. It's been lovely to have in rotation a handful of things that fit and make me feel good, all in my closet at a glance.
Are you capsule-ing it this summer?
PS To see how I'm styling these, head over to my Instagram account.