Catherine is a big fan of the coat dress, or the dress coat (sometimes it's not clear which is which):
I had never entertained the thought of wearing such a garment myself until a super-soft, structured number by Tahari by Arthur S. Levine jumped off the coat rack section and into my hands all by itself.  I loved its sleek, tailored lines and the drama of the collar:
Check out the contrast stitching and those chic pockets: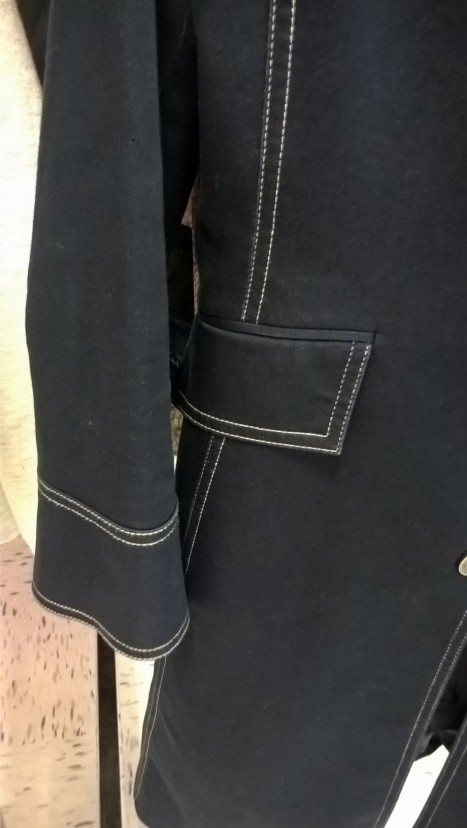 My first thought was "this is a great piece and it would look great on someone else who wears coat dress/dress coats."
My second thought was, "Why can't *I* be that person?"
So into the dressing room it went!  A la the Duchess of Cambridge, I think it works well over dresses, either open or closed: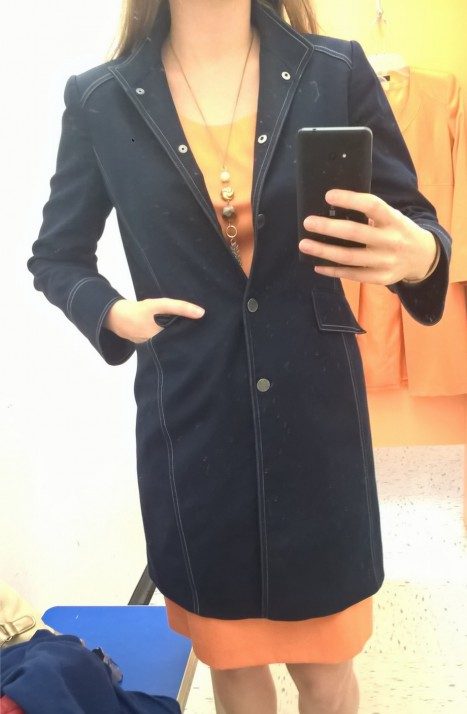 This will be great for scarves, I can see it now.
It makes a more dressed up, grown up alternative to a long cardigan, and nips in just a touch at the waist: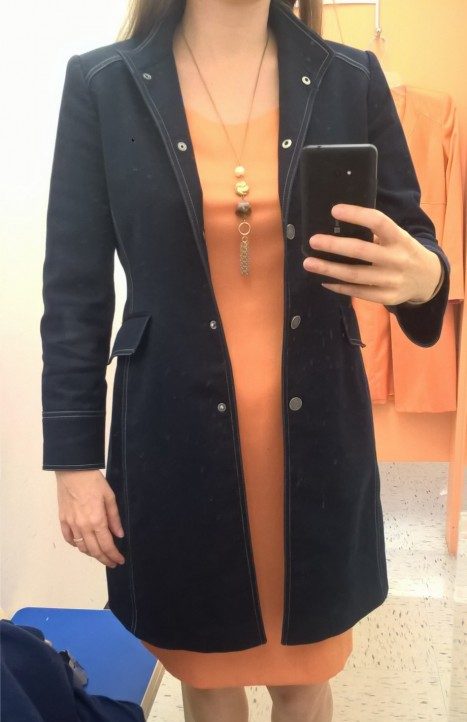 Here it is with a fun plaid scarf I picked up: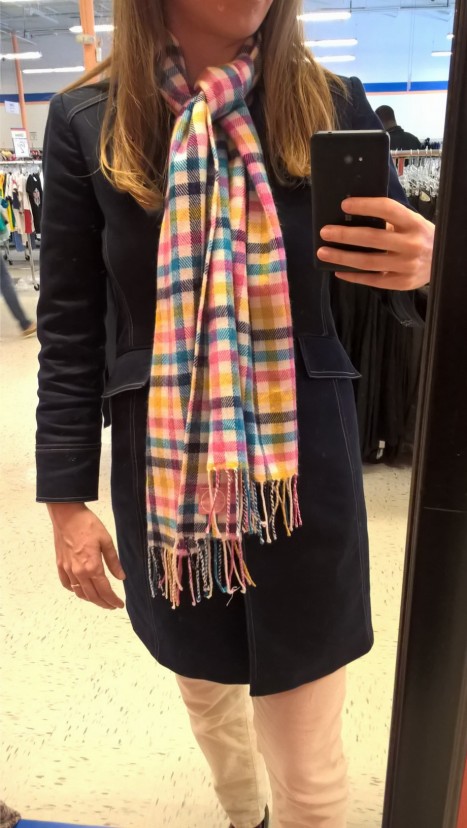 I've learned from experience (and other bloggers) that adding an outside-your-comfort-zone piece to your wardrobe is best done when it's paired with other favorites and it's inside your comfort zone in some other way – e.g. the color matches your palette, it's a familiar cut, etc.  So it helped that this dress coat was a gentle shade of navy (color palette – check) and that it looked great with the dressy corduroys and neutral top I was wearing (plays well with wardrobe staples – check).  It made it easy to focus on the fresh vibe this new silhouette added to by repertoire instead of trying to imagine whether it would work.
Here it is on its first official engagement (yes, on yet another thrifting expedition):
Sleek, no?  Chic, feminine, Dr. Who-esque, yes?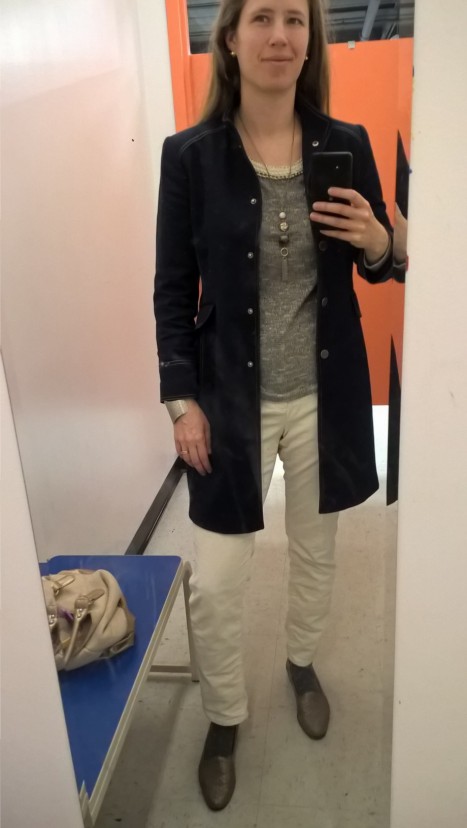 Metallic top: Pull & Bear, thrifted
Dress coat: Tahari by Arthur S. Levine, thrifted
Cream corduroys: Lauren by Ralph Lauren, thrifted & tailored
Socks: Target, retail
Shoes: hand-me-downs from my mother-in-law, repainted
Necklace: DIY from Goodwill finds
I rate this outside-my-style-comfort-zone experiment a success.  What do you think?  When have you gone outside your style comfort zone and had it work?  When not?  Scroll down to share!