As I mentioned in this post, it's been awhile since I've done a "Thrift Finds" post – partly because once my summer capsule wardrobe was set, it felt like I should quit shopping for warm weather clothes.  That's part of the point of a capsule wardrobe, after all; you confine yourself to a certain set of clothes to help you realize that you need fewer duds than you think. (The punnery.  I die.)
I've definitely been busy reshaping my winter wardrobe, but I've also picked up a few summery items because Atlanta's 100 degree heat index has convinced me I don't have enough sleeveless tops.
Blue cotton Loft tank with lovely neckline detail.  More casual; I'll probably swap this for the ironic French words top I've worn all of once.
Coral Loft tank, sort of a swing silhouette (see me wearing it here and here), silk-like polyester.  Dressy tank perfect for work.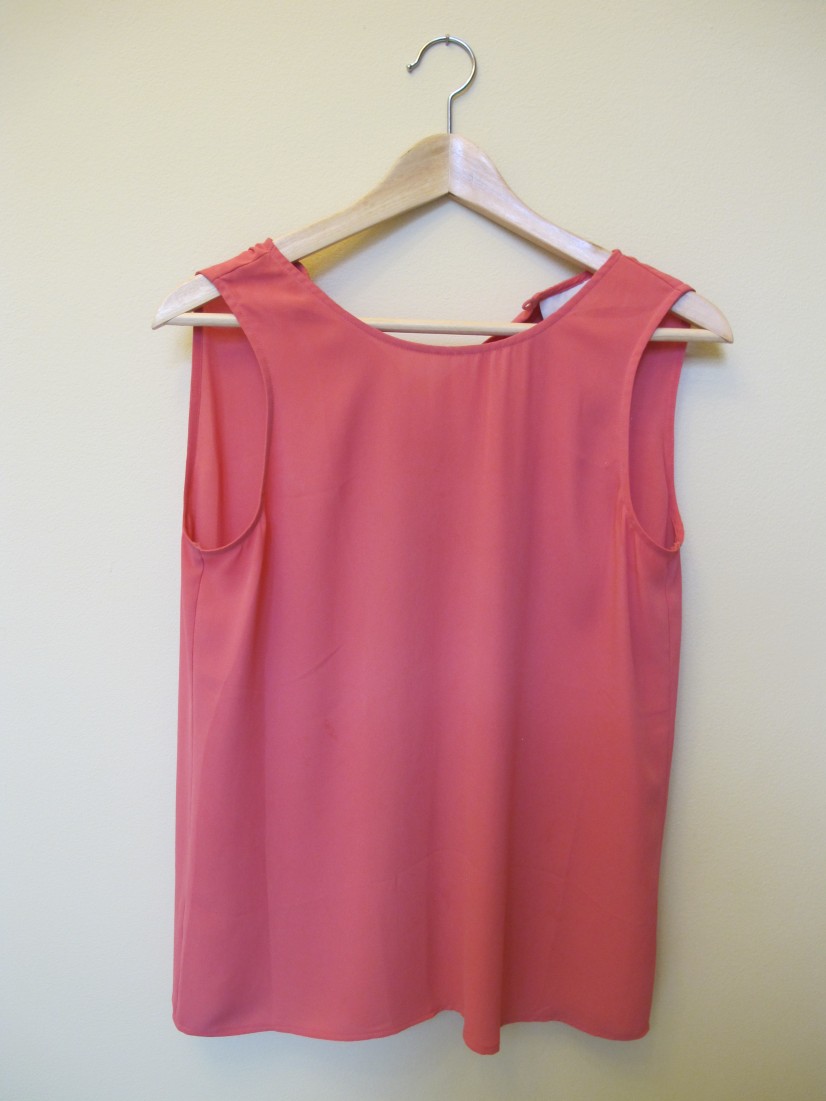 Detail on back; I've worn it both ways: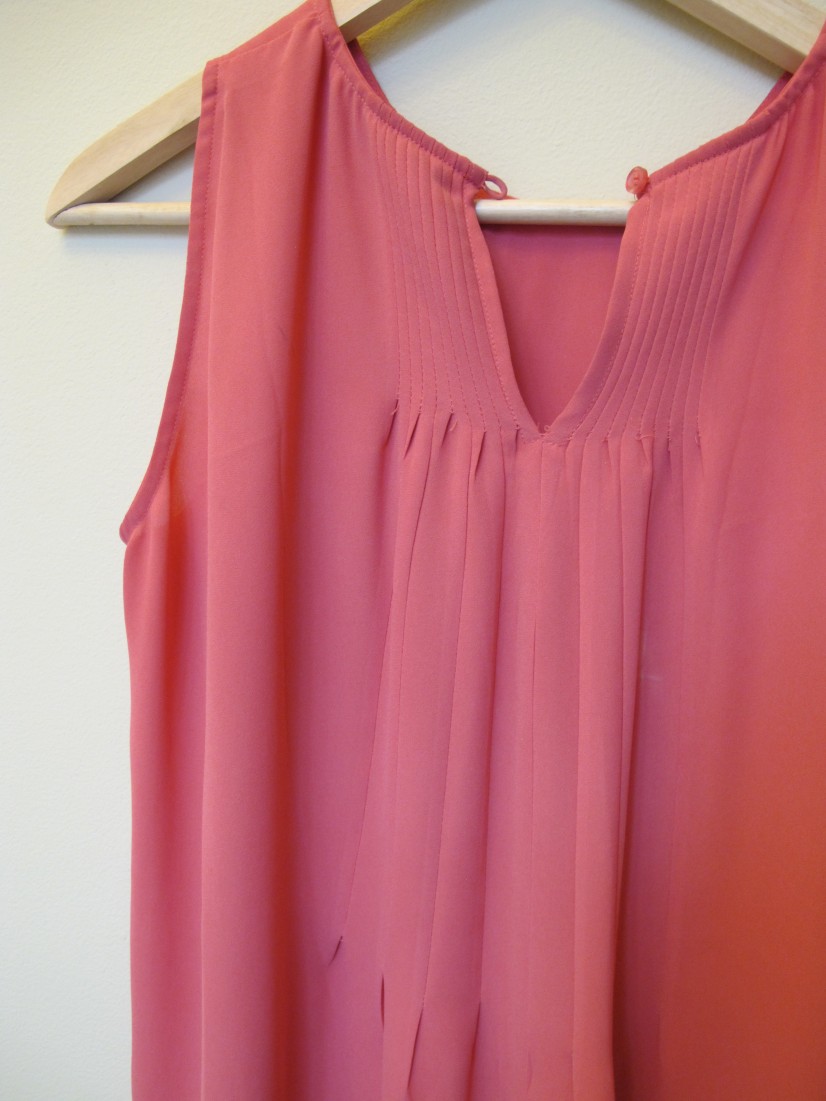 A 100% cotton Fission running shirt, new with tags at the thrift store.  I wanted a summer running shirt that was less fitted and not synthetic to help me feel light and flowy instead of claustrophobic; it replaced the green tech tank from this post.  I love the funky mesh jersey-like fabric on the trim and pockets; those parts probably aren't cotton but they remind me of wearing pennies during soccer practice growing up: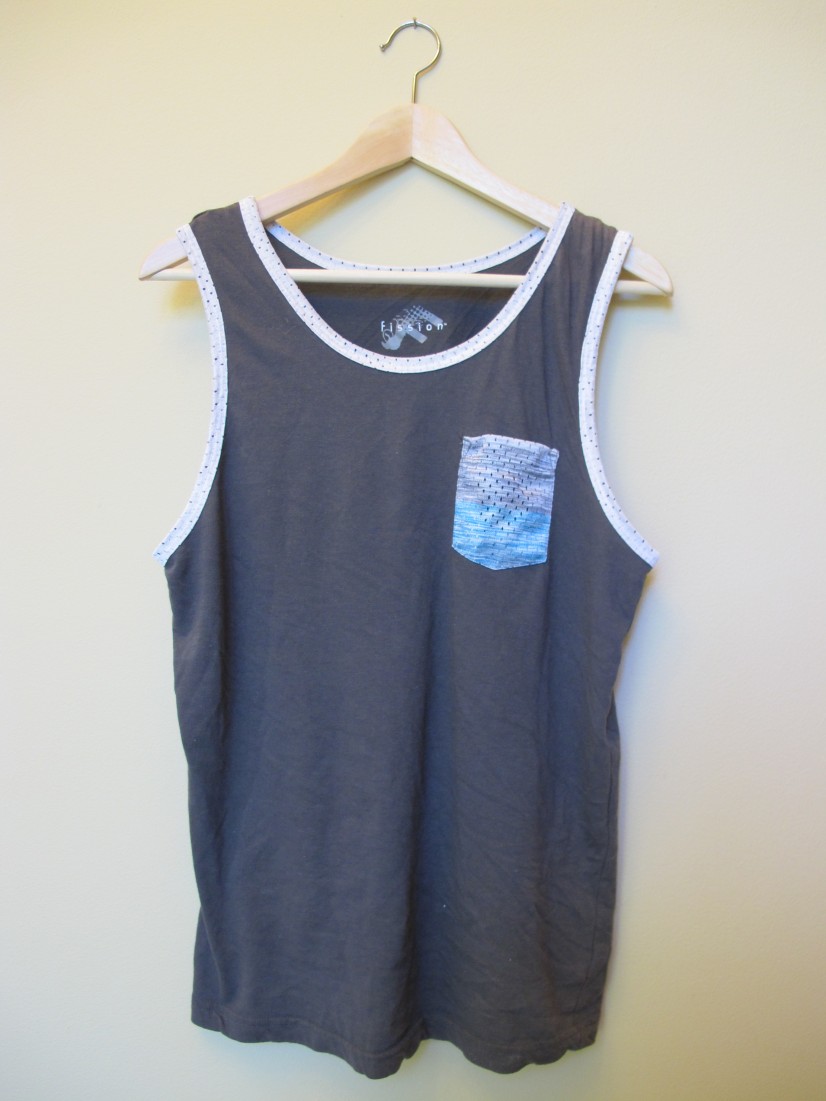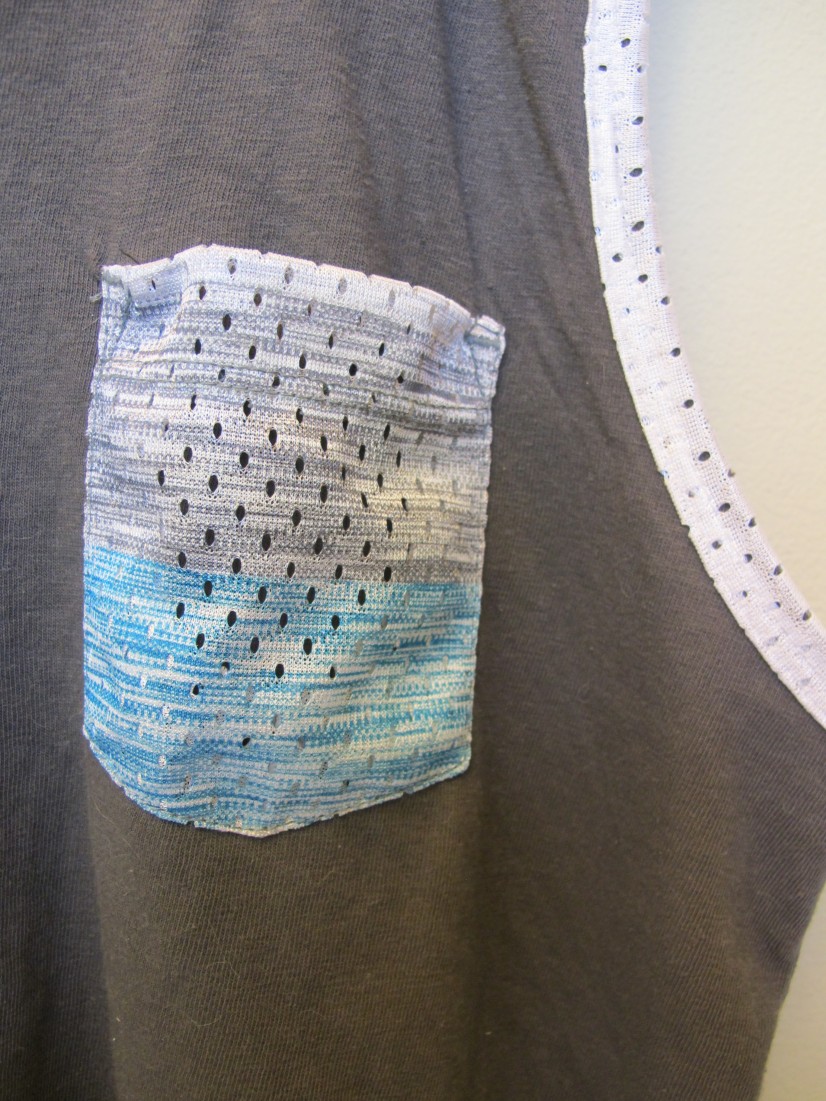 These next two will probably get worn more spring/fall than summer, since the knit on the first is heavier and both have long sleeves. (I Kondo-folded both of these sweaters and think they came out pretty good, wrinkle-wise.  I find that fabrics with a little bit of substance do well folded upright; the wrinkles they do get come out as I wear them.)
My first Madewell top, 100% cotton.  A mix of all my favorite things: stripes, in 3 different color combinations; t-shirt hem; 3/4 length sleeves; zipper detail on back (I know one day the exposed zipper will look dated but for now I don't care).  See me wearing it here.
Peach lightweight knit with cool mesh-like open weave across the yoke.  60/40 cotton/rayon, by "If It Were Me" (mad points for correct grammar!!).  Again I like the t-shirt hem split thing going on in the front (kind of reminiscent of this, no?) and the lines down the front (similar to this); it's just those added details that take it from "meh, peach sweater" to "Oooooh, interesting!"
And last but not least (or maybe it IS least, since I've already passed it on…), the blue flare placeholder dress that shrunk in the dryer: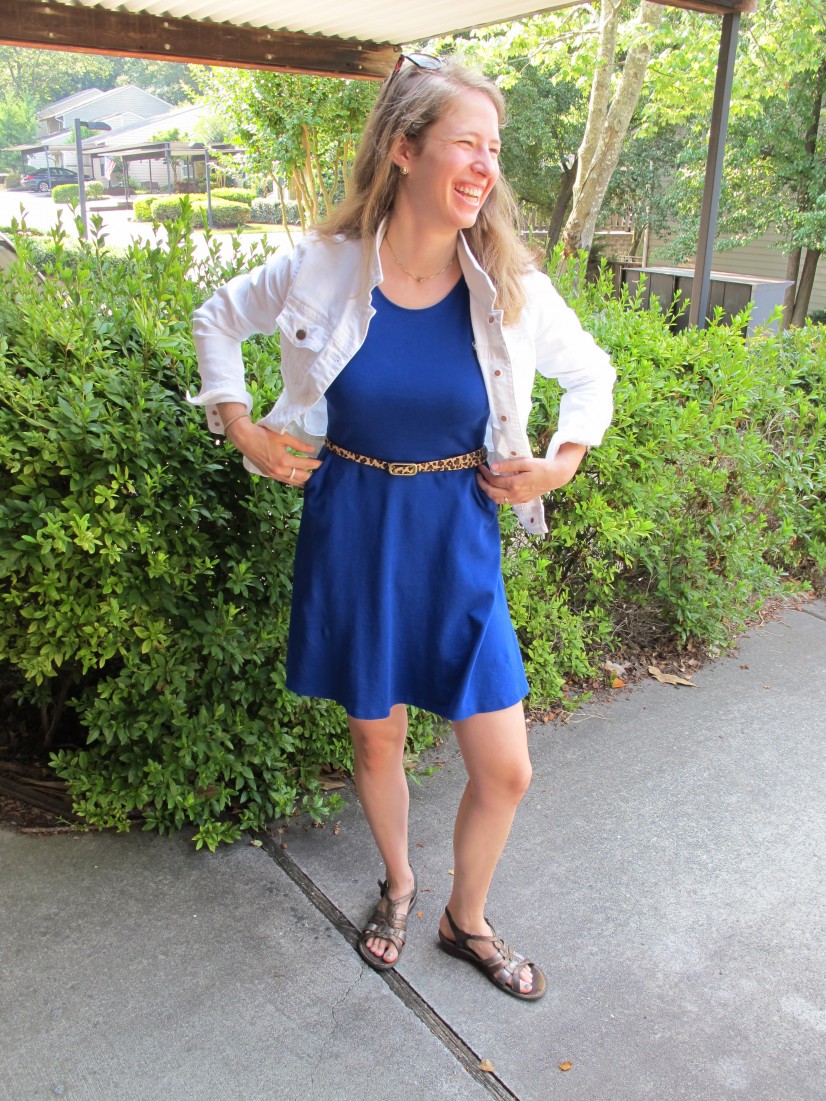 It has since been transferred to my lovely colleague Olivia, who is shorter and whose preferred silhouette is the flare (yay!).  Back to the drawing board on a blue dress for summer before it's over… oh wait, in Atlanta summer lasts until early October, so I've got pleeeeenty of time.
What do you think of my finds?  What have YOU found lately that makes your thrifty heart sing?  Scroll down to comment!