In honor of Memorial Day yesterday, the unofficial start of summer in the good ol' US of A, I give you my summer wardrobe additions.
My summer (work) capsule wardrobe is basically my spring capsule wardrobe; it's pretty air-conditioned at work, so while I will start wearing my short sleeve pieces and skirts more, most everything else will stay in rotation.
I have:
I'd previously been wearing this only on evenings and weekends but it made its sneaky way into my work wardrobe as a fun pop of color. I love the hue, the t-shirt hem at the bottom, and that it's playful but still gives me good coverage.  (Not a fan of showing midriff at work.)
Another planned swap out: my navy Tahari slim pants.  I love your sassy little slits at the hem and how classy you make me look, navy pants, but you pick up fuzz and cat hair endlessly and you are just a bit too dark for these hot + sunny days.  Also I can't tuck anything into you because your side zipper doesn't go all the way up and that's a little awkward.
You may recall my longing for cerulean khakis; I ordered these babies from ThredUp to replace the navy pants and, if all goes well, they'll make their debut next week: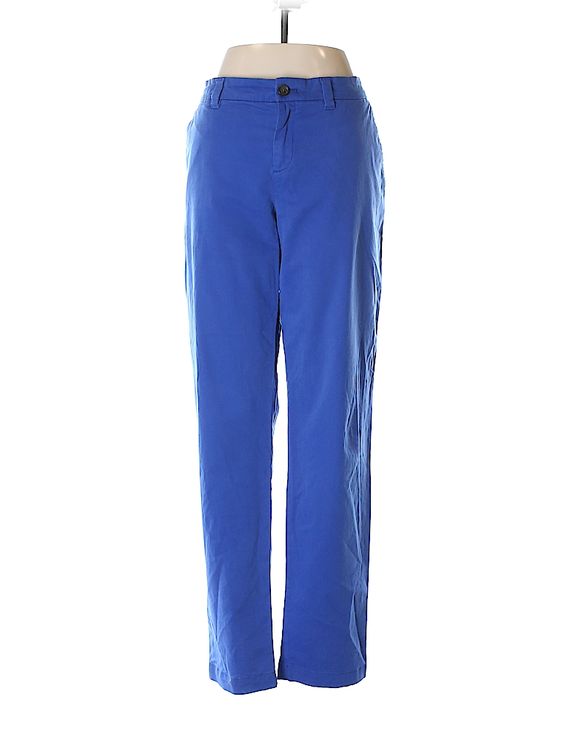 Not part of my work wardrobe, but definitely on repeat for evenings/weekends – these two shirts: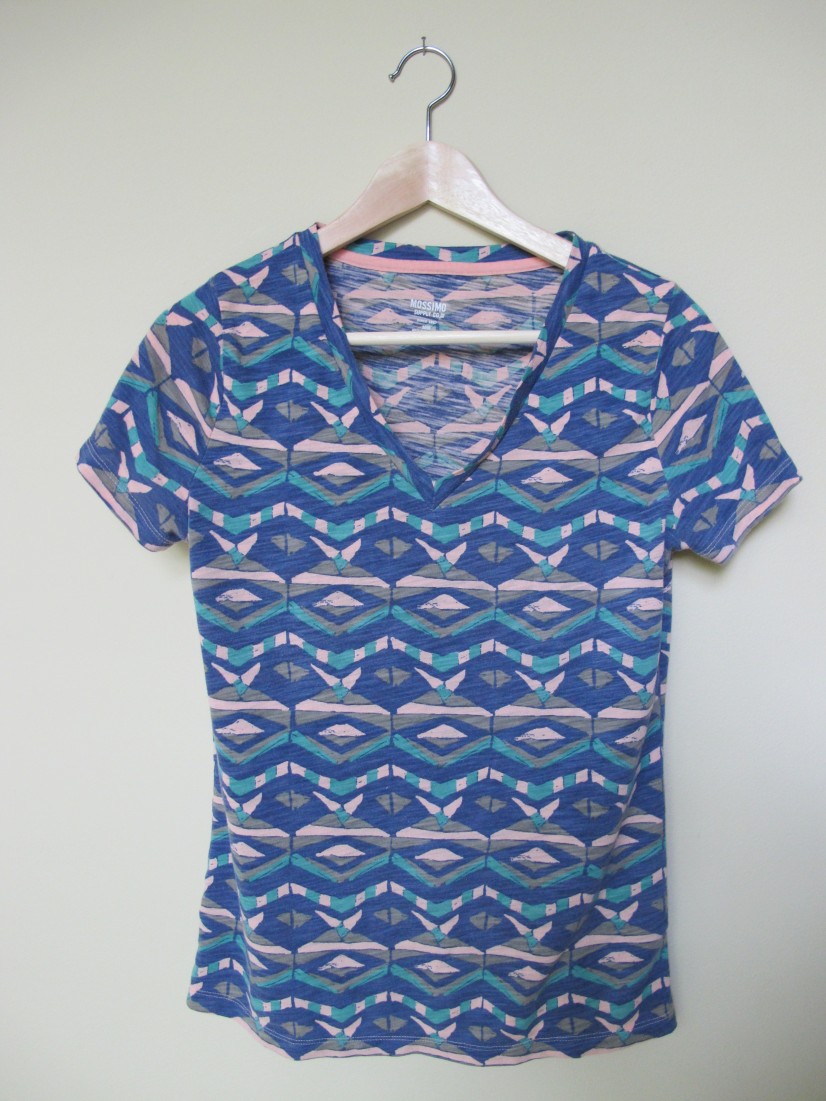 By Mossimo – love the colors, fits great, fun v-neck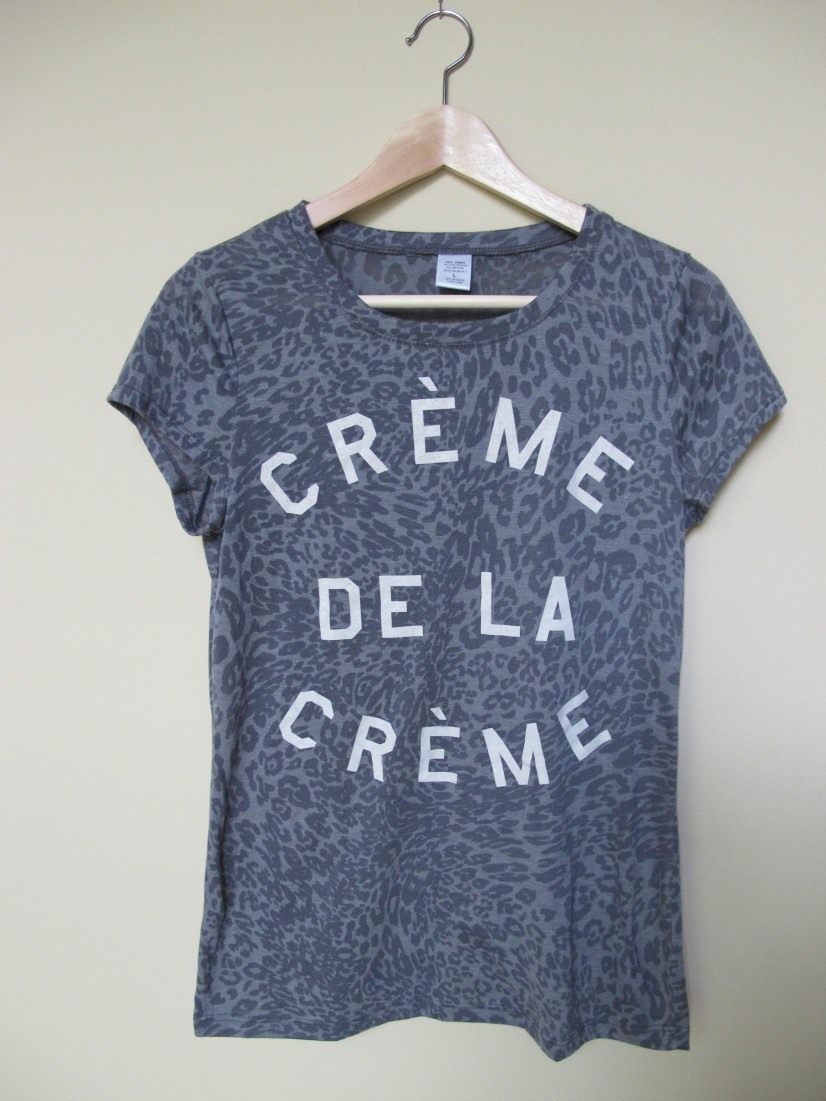 No label, an ironic contribution to the words-on-shirts trend (is it even still a trend?  Don't care, I'm doing it ironically).  Pretty sure I had a French award in junior high with this phrase on it; that plus the leopard sealed the deal.
…along with this romper by Lux you may recall from last summer: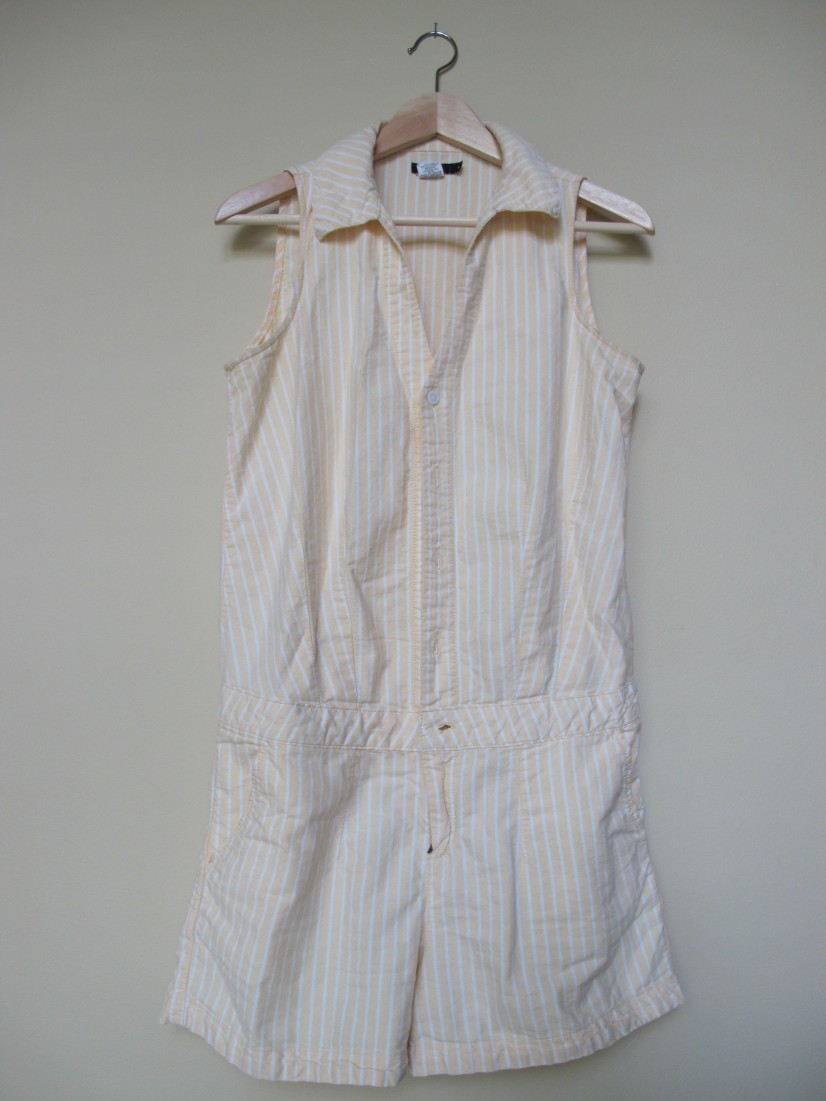 American Eagle, Bill Blass, Arden B.
This size of mini-capsule worked last summer to get me through the hot weather; I simply swapped out the tees to give myself some variety.  (I also wear a couple of my "work" tops with my casual shorts on the weekends.)
Do you come up with a dramatically different wardrobe for summer, or is more like "spring plus"?  Can you share items between your casual and work wardrobes or are they way too different?  Scroll down to share!