Warning: this post contains liturgical nerdiness in the extreme.
This past Sunday was the third Sunday of Advent, also known as Gaudete (Latin for "rejoice") Sunday. In many Catholic and Protestant traditions, the candles on the Advent wreath – one lit for each Sunday leading up to Christmas – are all purple except for the one representing joy this Sunday, which is rose.
(Many other Protestant and a minority of Catholic churches [since it's illegal under Catholic law] use a color called Sarum blue, derived from the liturgical palette of Salisbury cathedral, for all of Advent.  The idea is that since purple is the color used for Lent, a penitentiary season, something different and more joyful should be used for Advent.  But old schoolers reply that this is 1) liturgical wishful thinking and/or 2) that Advent IS penitential in some ways as we prepare our hearts for the coming of the Christ child into a beautiful but messed up world.  As I promised – definitely more than you cared to know.)
Anyway, Episcopalian and Catholic clergy get to rock some pretty rad vestments on this day: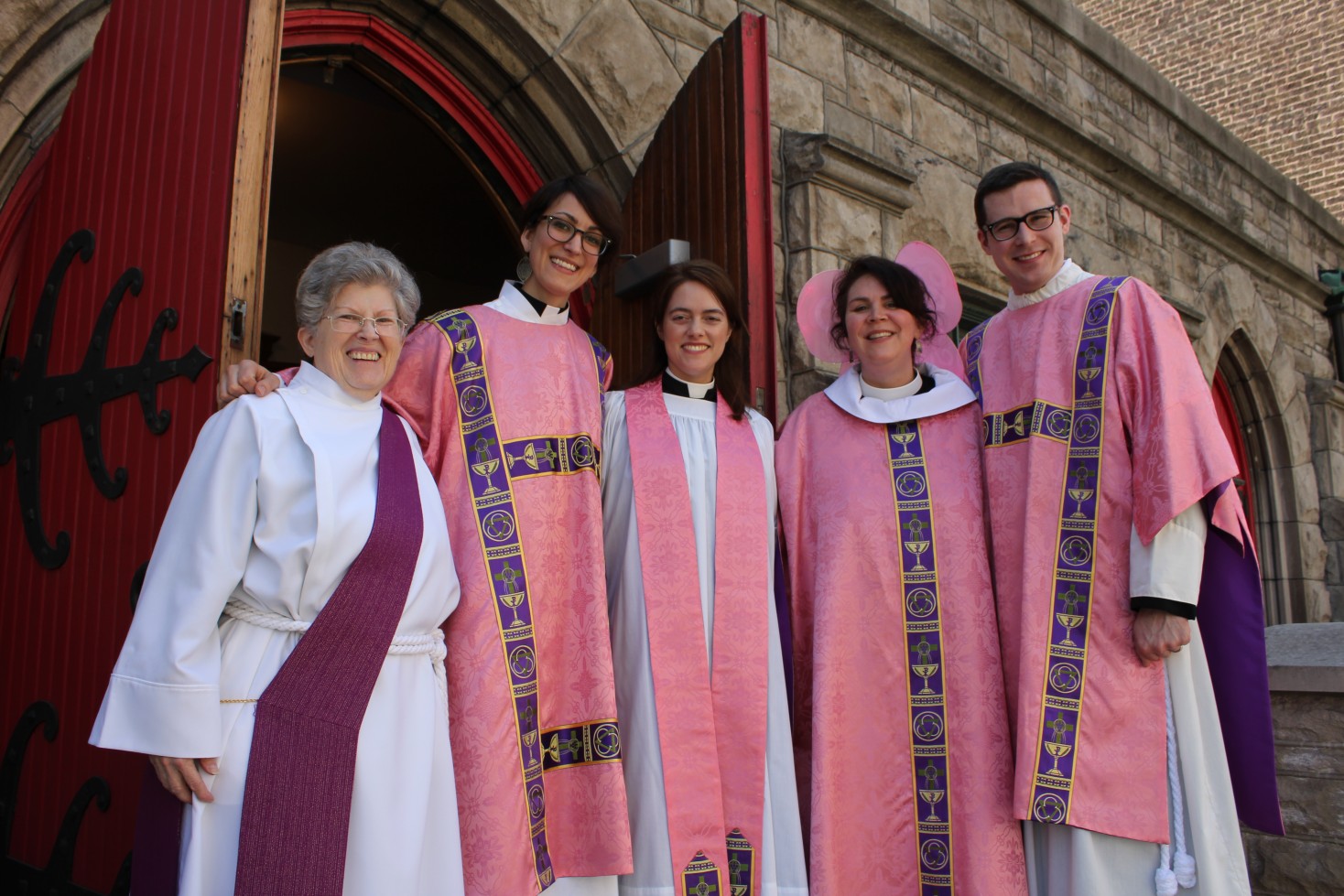 My dear friend Sarah (2nd from right) at her former parish rocking the rose vestments.  (Butterfly headpiece optional.)  Source.
Sadly the only thing I own in this hue is strictly for warm weather.  But I did try to communicate some joy with the blush pink in this sweater: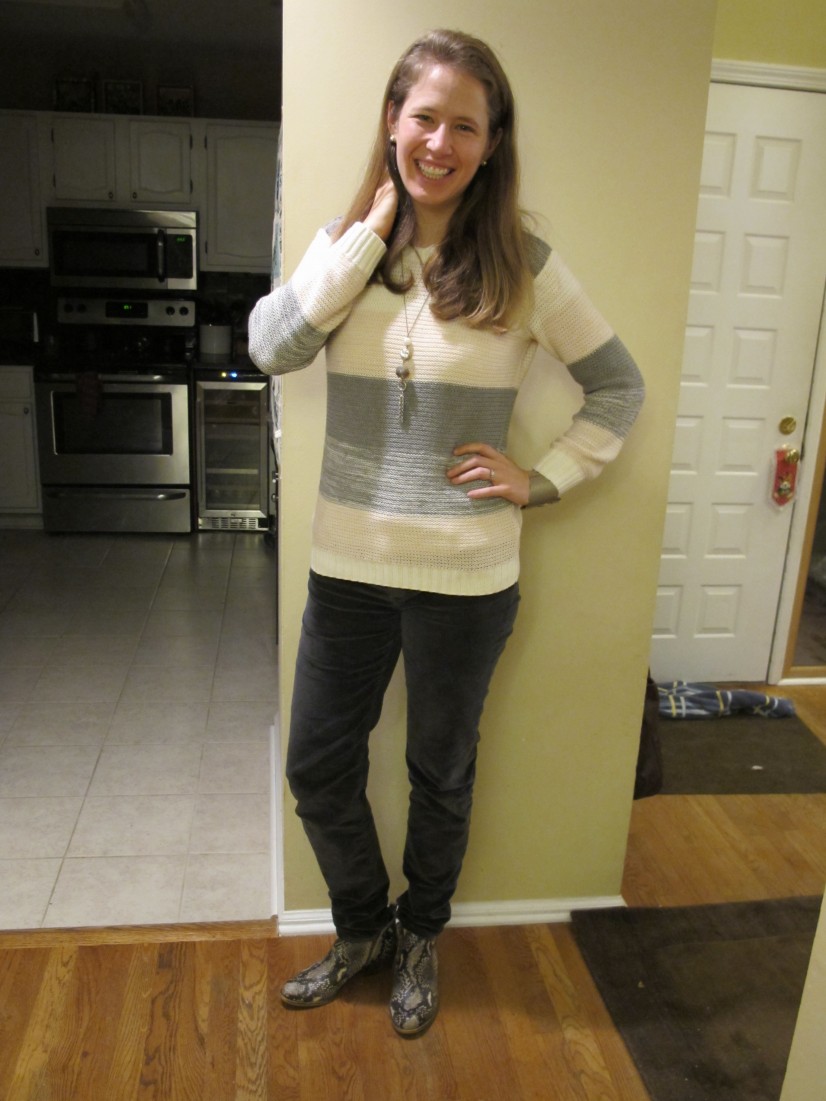 Sweater: Forever 21, thrifted
Corduroy pants: Banana Republic, thrifted
Snakeskin print ankle boots: Lucky Brand, gifted to me by my sister
Necklace: DIYed from Goodwill finds
Cuff: heirloom from my grandma
Close up on the very, very faint blush pink in the sweater: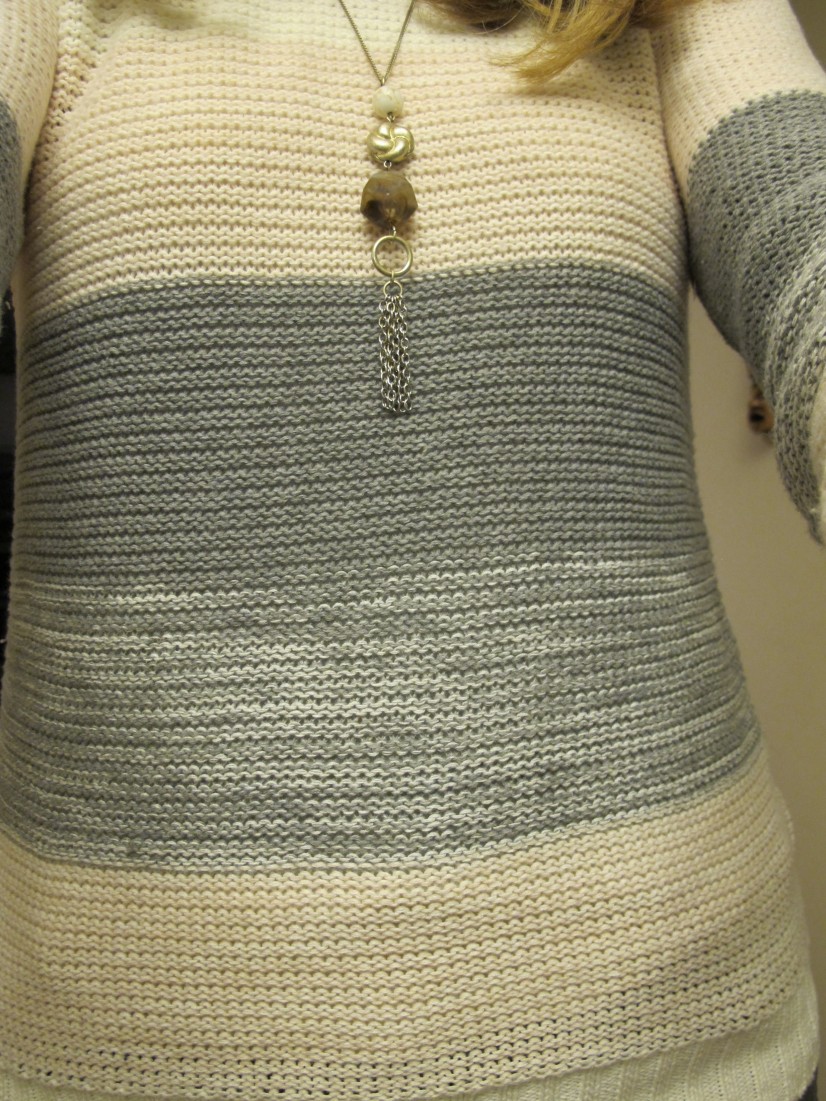 Pretty lousy attempt at a joy-filled color, no?  So I stuck these fun socks down below, which are both closer in hue to "rose" and make me smile every time I wear them, particularly so in cold weather:
Socks: Target
Now that you are equipped with obscure trivia for sherry hour at the rectory, scroll down and tell me about the last time you dressed in a particular color for an event.
This post brought to you by the Vicar of Dibley, whom I sure has rose vestments somewhere…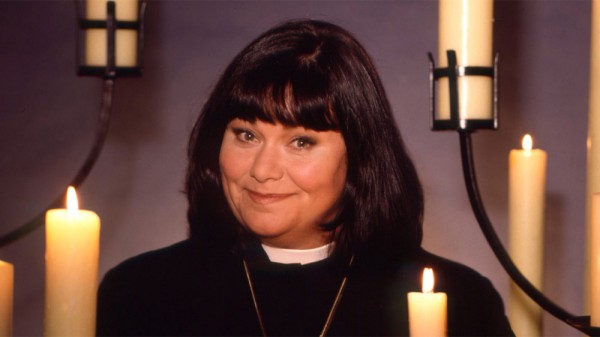 …and who would invite you over for scotch, not sherry.