I like to clean out clothes at the end of a season (as opposed to the beginning) for two reasons. First, I can remember clearly what I did and didn't reach for in the last few months; no chance for my memory to get fuzzy. Second, I find it a lot easier to say goodbye to clothes when I've just put them through their paces and know what they're worth to me rather than at the beginning of a season, when wishful thinking ("Surely I'll make use of it this year!") can cloud my judgment.
So here's what I've let go of as I've transitioned from wintry wardrobe to spring sartorial.
Puffy vest of yore, Kirkland (Costco brand)
This was an impulse buy right before a trip (the worst time for impulse buys!) 6 years ago and has not had a lot of wear since; just too casual.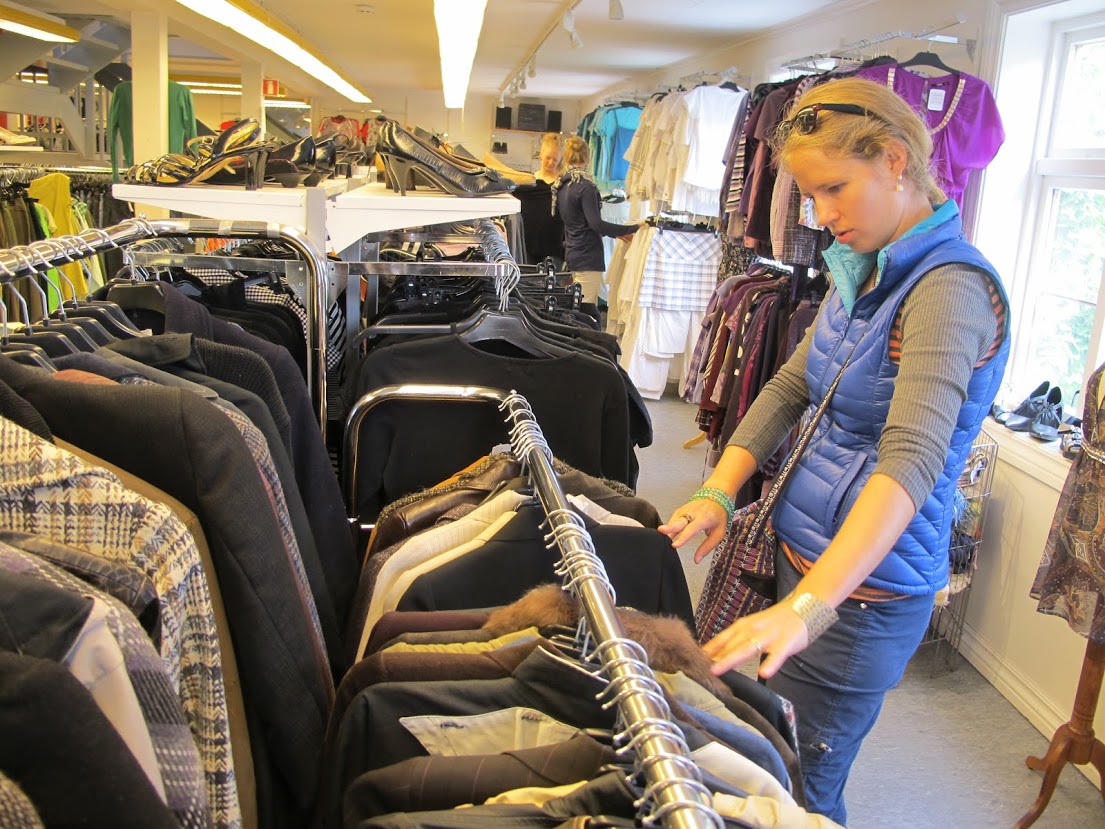 I also gave the bamboo/recycled down Nau awesomeness to a friend from the Pacific Northwest where, according to her, vests are mandatory. I loved how sustainable and different it looked but it was too sporty/Eurocool for my style.  More on my vest choices here.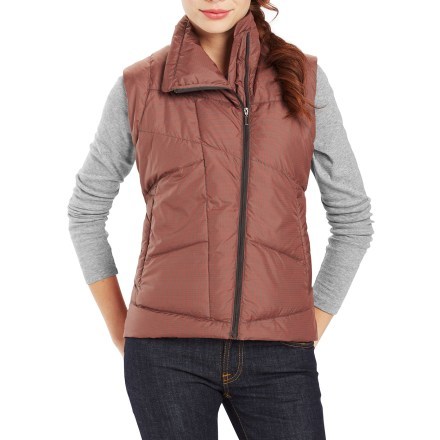 Sequined capelet, Joseph Le Bon
This had a lovely stay in my closet; although I never wore it even once (where would I wear this??), it made me smile every time I looked at it.  You better believed I thanked it for that, Marie Kondo-style, as I gently laid it in the "donate" bag.  May it make someone else just as happy!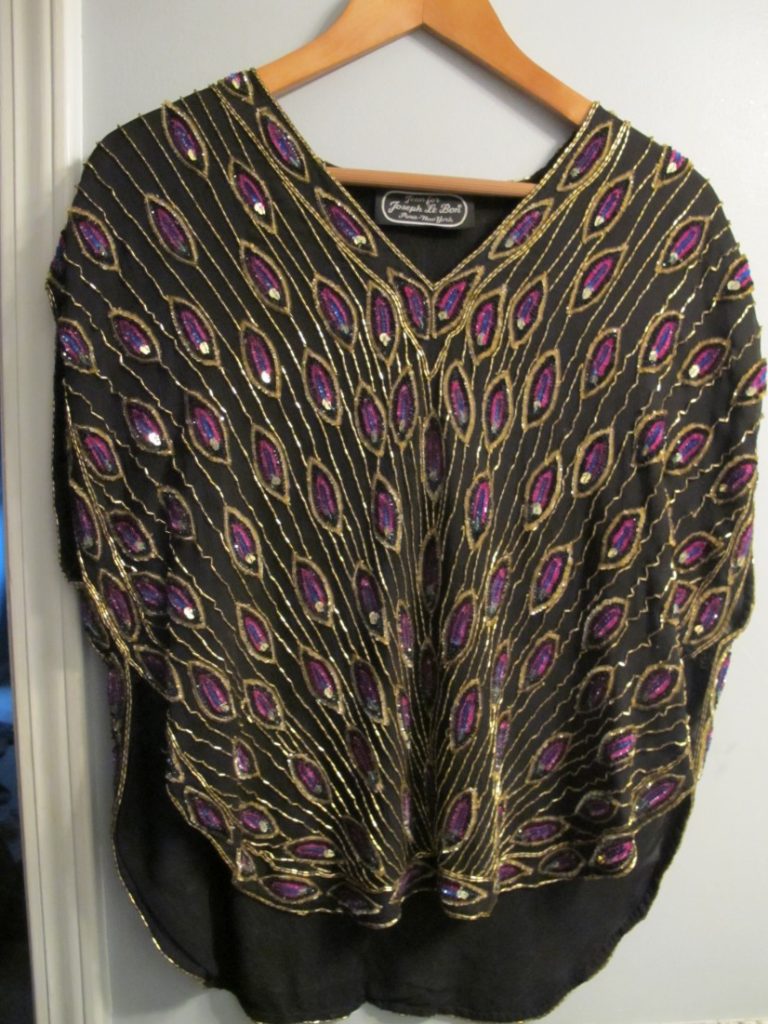 Blue plaid blazer by Merona
My earlier foray into plaid blazer territory convinced me this would be a good idea, but the colors were just too intense (cerulean) and dark (navy) for my wardrobe/face: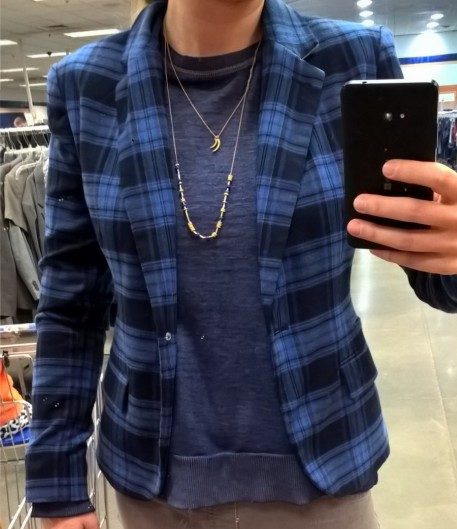 I reached for this other one again and again, so I'll stick with its dulcet tones for next year:


Navy pants – Gap and Uniqlo
Every time I wore my navy corduroys by Gap I asked myself why I hadn't just worn jeans since they read almost exactly the same – "casual navy pants." The cords fit perfectly in the legs, but were seriously low cut; although I don't love the cut of the legs in my jeans *quite* as much they fit superbly in the butt/waist and never make me afraid of giving crack to unsuspecting passers by.
Similarly, although these Uniqlo chinos fit well, they felt super casual due to their canvas-like fabric. Their weight made them great for cooler weather but I already had the cords and the jeans…plus the seam on one leg twists around to the front (poor fabric cutting?).  It's not super noticeable but was another strike against them.

I could only find a picture of one of the two pairs described above, which tells you how infrequently I've been wearing them.
I have concluded from tossing these two but still having a wardrobe palette where navy pants are a workhorse that I need some dressier, lighter navy pants to wear in the spring/summer/fall; something like my Vince Camuto cigarette pants: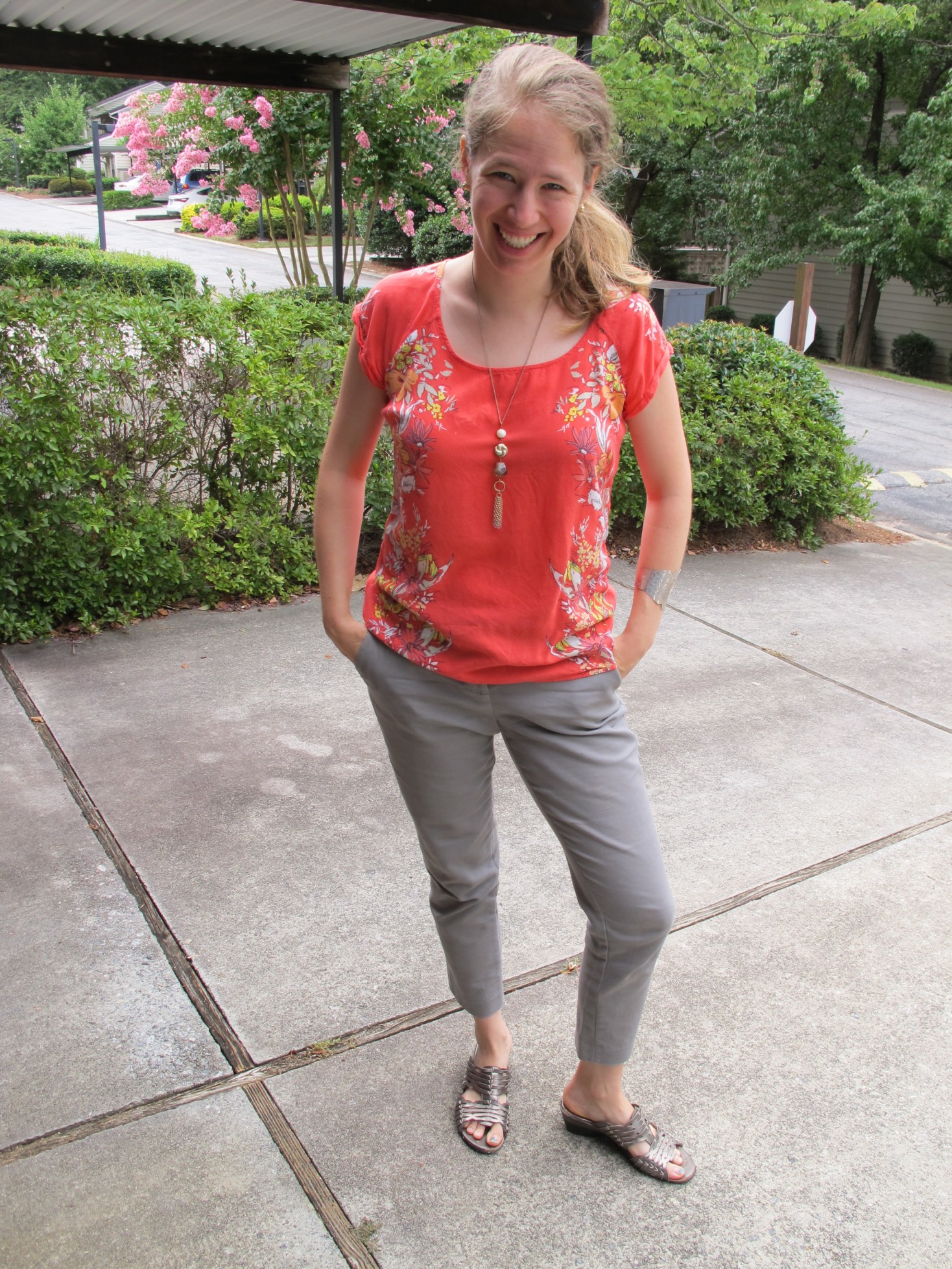 Add it to the thrift list.
Did I mention I'd tossed the snakeprint Isaac Mizrahi Live! blazer? Enough hemming and hawing, I wasn't reaching for it and that's that. Reasoning (and pictures) here.
Blue shirt dress by Virginia Hill
This had great flow but it felt like a mismatch for my style.  The smoothness, the completely structure-less collar, the intense color made me feel like someone with bolder taste should be wearing it. (If you are into seasonal analysis this is definitely a color for bright winters, which I am not.)
In a rare fit of pre-seasonal sorting, I also chucked these spring wannabes:
Sleeveless navy blue rope-detail dress by Uniqlo. (Sorry Uniqlo, you did not fare well this round.)  The cut was too wide in the hips, made worse by pockets I wanted to love but which just bulked everything up. It was also a tad bit short.  Too bad, because the color works in my wardrobe and it felt so comfy while still looking stylish thanks to that textured detail. But I felt like I was compromising every time I put it on.  I'll be on the lookout for a similar style/hue dress to keep me cool and comfy this summer.
Grey/camel/white cotton floral tee by Old Navy
I like the colors and print in this tee and the softness of the cotton, but I want some COLOR in my spring/summer wardrobe! …it just felt too neutrally drab. The fit was also a little baggy in weird places.  In short, it was not making me happy to see it in my closet.
Camel skirt by Merona
This is too big in the waist and therefore my waist is completely lost. I thought it was fine in the dressing room (below) but I wore it to work once and nope. Also I don't like camel. There, I said it. Somebody remind me of this next time I try to buy a camel/tan/beige skirt!!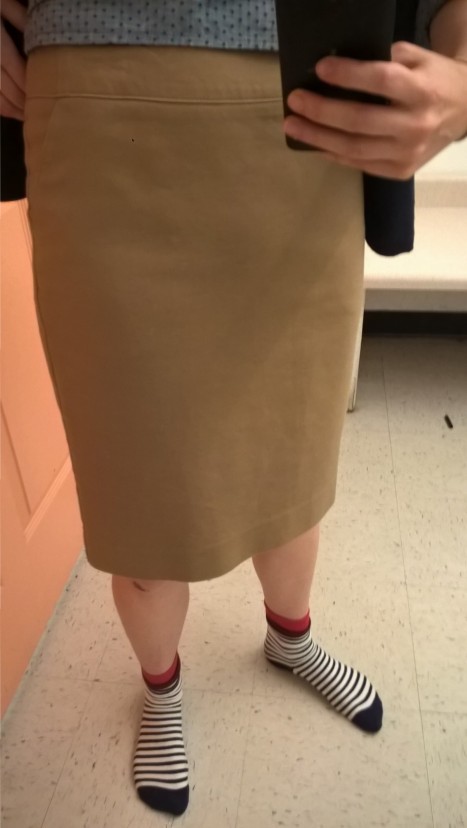 Teal leopard print tee by s. Oliver
I just wasn't reaching for it.  Too intense of a color? Too casual? No matter, I will trust my arm's resistance to picking it out of the closet lineup.

The Sebagos I painted.  The color was more blue-grey than the cement grey I wanted; plus they are utterly uncomfortable and I have no patience for wearing them in. Enjoy, Thrift Universe!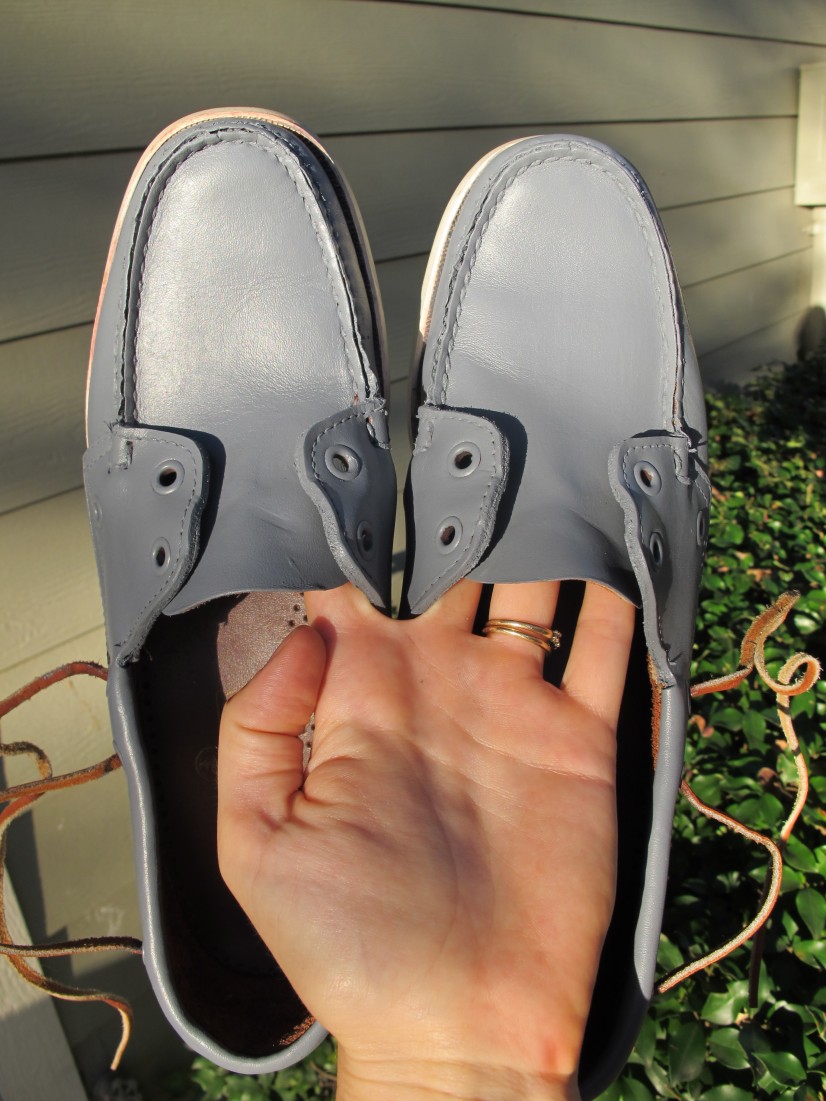 This freed up some good space in my closet and inspired me to move my spring clothes to the fore:
Excited to show it all to you on Thursday!