Last week my friend Allen tipped me off to a new thrift store in town, and it was not 48 hours before I had to go see it in person.
Out of the Closet  at 1858 Cheshire Bridge Road is an outpost of a California-based chain of thrift stores of the same name.  They opened about 4 months ago and are a non-profit with proceeds benefiting the AIDS Healthcare Foundation.  Here they are all decked out for Valentine's:
The store is a respectable size, clean and well-organized, and even has some decorative touches (do you spy that cowboy boot banner up top?).  Plus there were free Snickers! (Oh, and condoms.  Yay for sexual health!)
The prices were reasonable – on par with Goodwill in our area, some cheaper, some a bit more expensive.  The staff were personable and helpful, and they provide free HIV testing, which I am totally down for.  And in fact, while I was there, someone came in for a test.  Know your status, people!
They have a stellar men's section, which is exciting because my spouse is always complaining that he can't find good men's stuff at the Goodwill.  I picked up two shirts for him right off the bat (Happy Valentine's Day, darling!  #GivetheGiftYouWishYouCouldGet).  Here's one:
But he's looking forward to visiting on his own to try on all the things.
On the flip side, the sales associate told me they need to grow their women's section a bit – bring them your women's clothing donations!
Still, I managed to find a dress I liked and a bag I probably didn't need.
This dress by H&M is my favorite sheath silhouette but with more structure in the bodice.  It's quite similar to my cream sheath dress for winter but lighter, and with a longer hem, both of which mean I can wear it in spring, without leggings.  Score.
Sorry it's blurry!  The line you see on the skirt is from my dark leggings; won't be a problem with just underwear.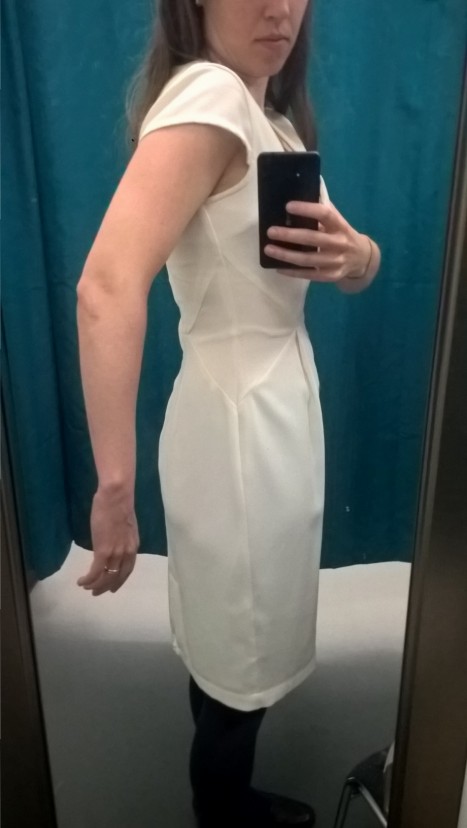 Where the bodice and lining meet shows through in a way that is…interesting?  Reminiscent of a sweetheart neckline (or Jessica Rabbit), I'm not sure how I feel about it.  We'll see if I embrace it or use a scarf to cover it up.  (It's not ideal to buy something you'll have to keep covered, but I may end up loving the unusual detail, so I took a chance.)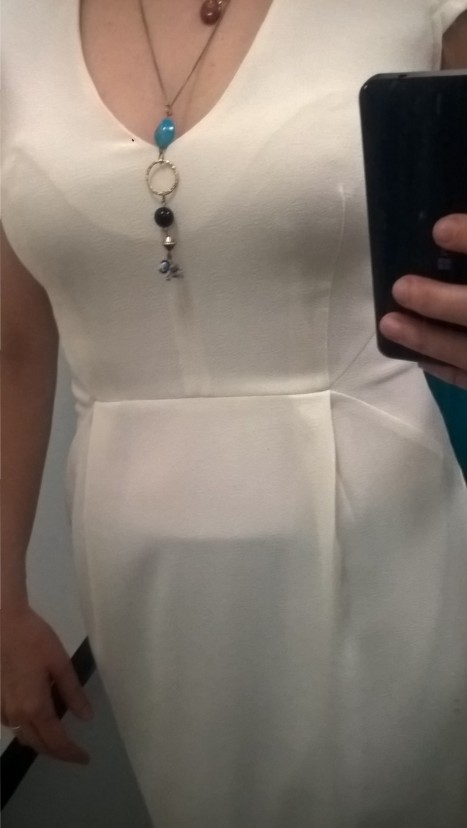 Here's the bag – no label.  It's made of vinyl (I think) with an embossed snakeskin pattern.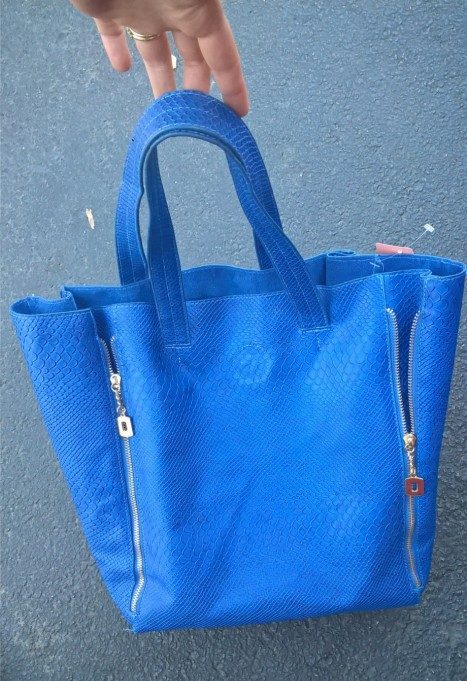 It's faux-suede inside which makes for an interesting texture contrast. The little stitched circles conceal a magnet closure.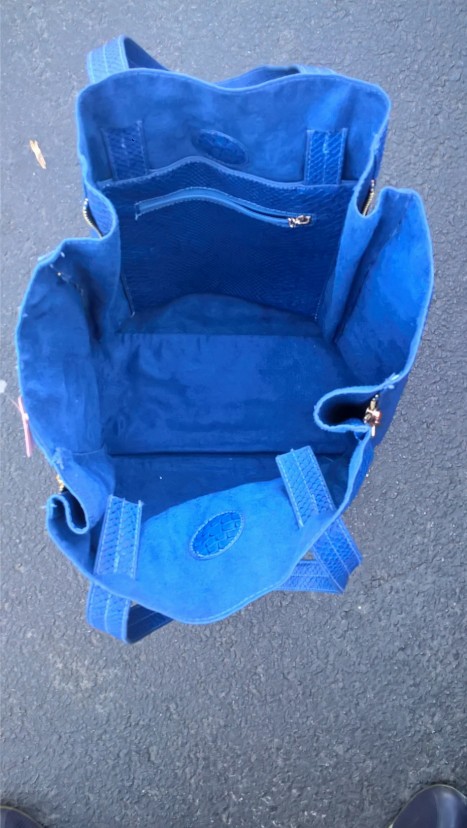 Love the zipper details – and they give a little extra room when unzipped: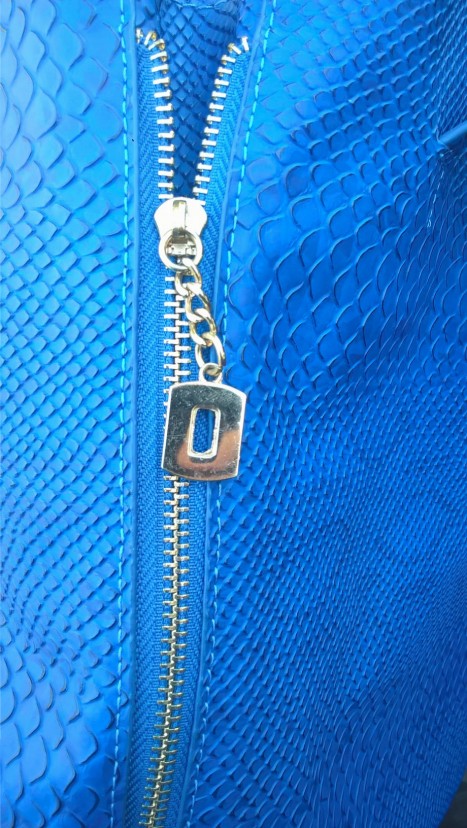 The pocket flap inside that is only attached to the bag in one spot instead of being sewn onto the inside wall.  That might get annoying, can't tell yet: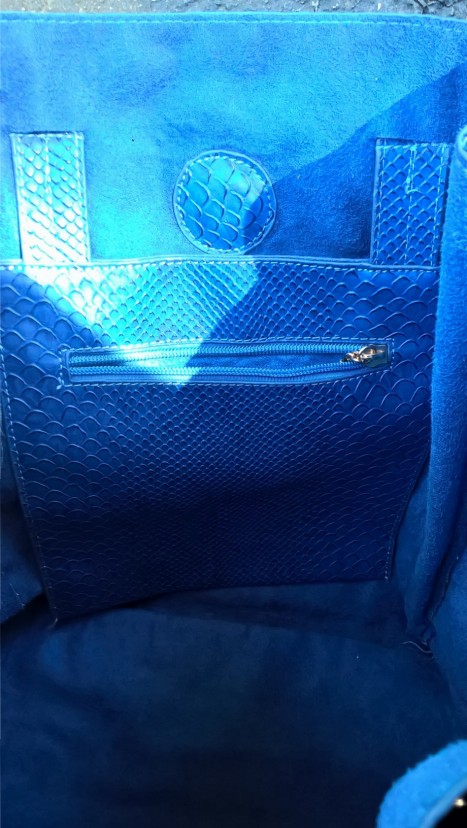 What do you think of my finds?  If you're in Atlanta, have you checked out Out of the Closet yet?  (See my other Atlanta thrift store reviews here and here.)  Scroll down to share!