We're having warmer weather here in the ATL but the mornings can still be cool.  Add to that a sometimes-chilly office or church space and you gotta figure out how to transition across a variety of temps in one outfit.
Yesterday my solution was to wear warm but unlined pants on bottom and 2 light-ish layers on top.

It's what I like to call my "excited to preach" face.  Ignore the random crumpled garment on the road…not mine.
Remove a layer and you're ready to brave the warming temps: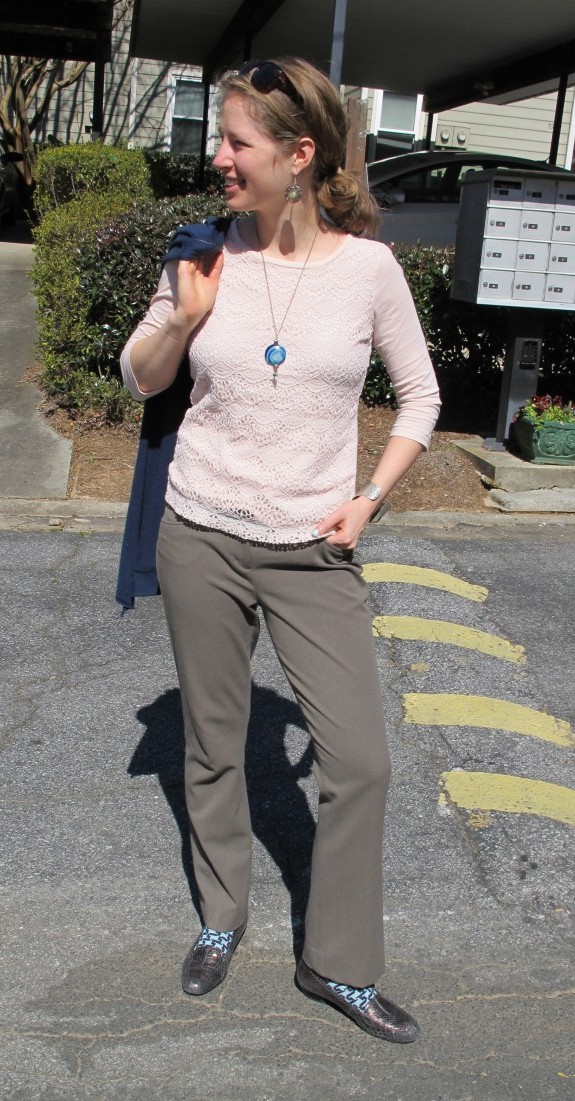 Overexposure much? At our house you take outfit photos at whatever hour the kid is napping and you don't grumble about the lighting.
The jewels: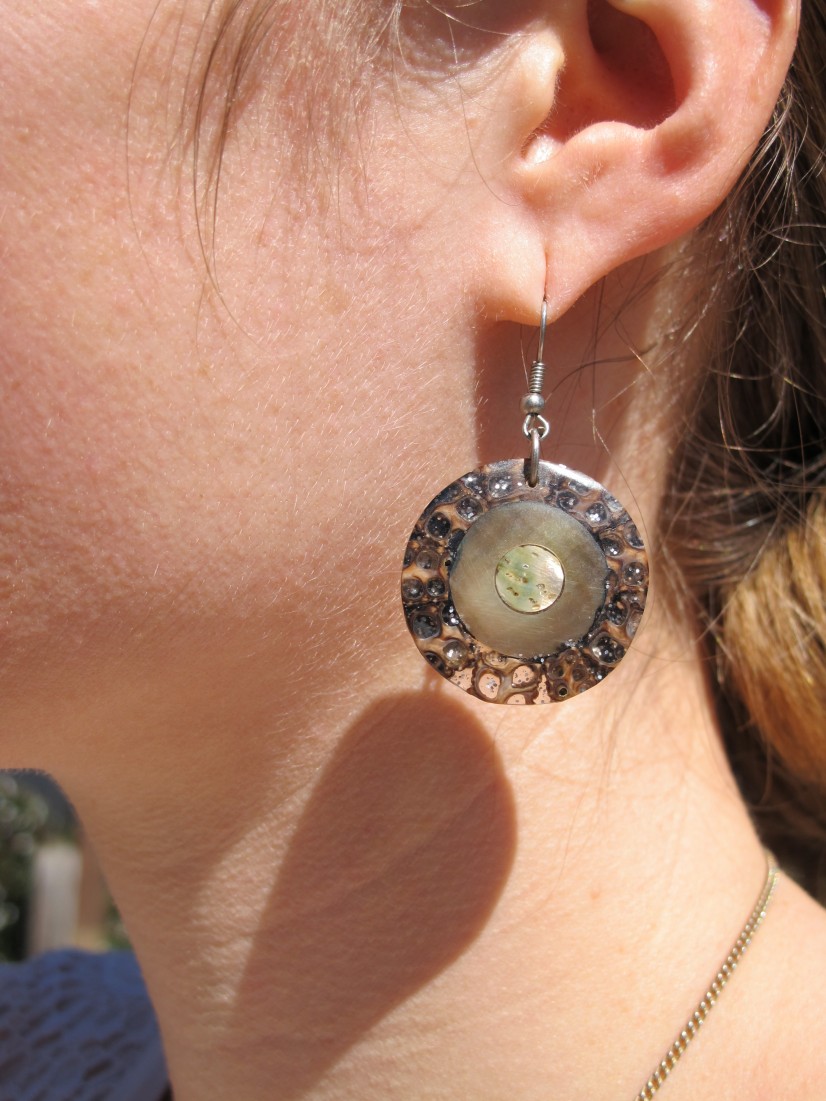 I went for a circular theme, can you tell?
Let's pause a minute to admire these beauts—I love to echo some texture up top (see lace above) with some pattern below, set off by two more restrained fabrics (the pants and the duster).  I'm also a fan of echoing colors—see duster, necklace, and socks: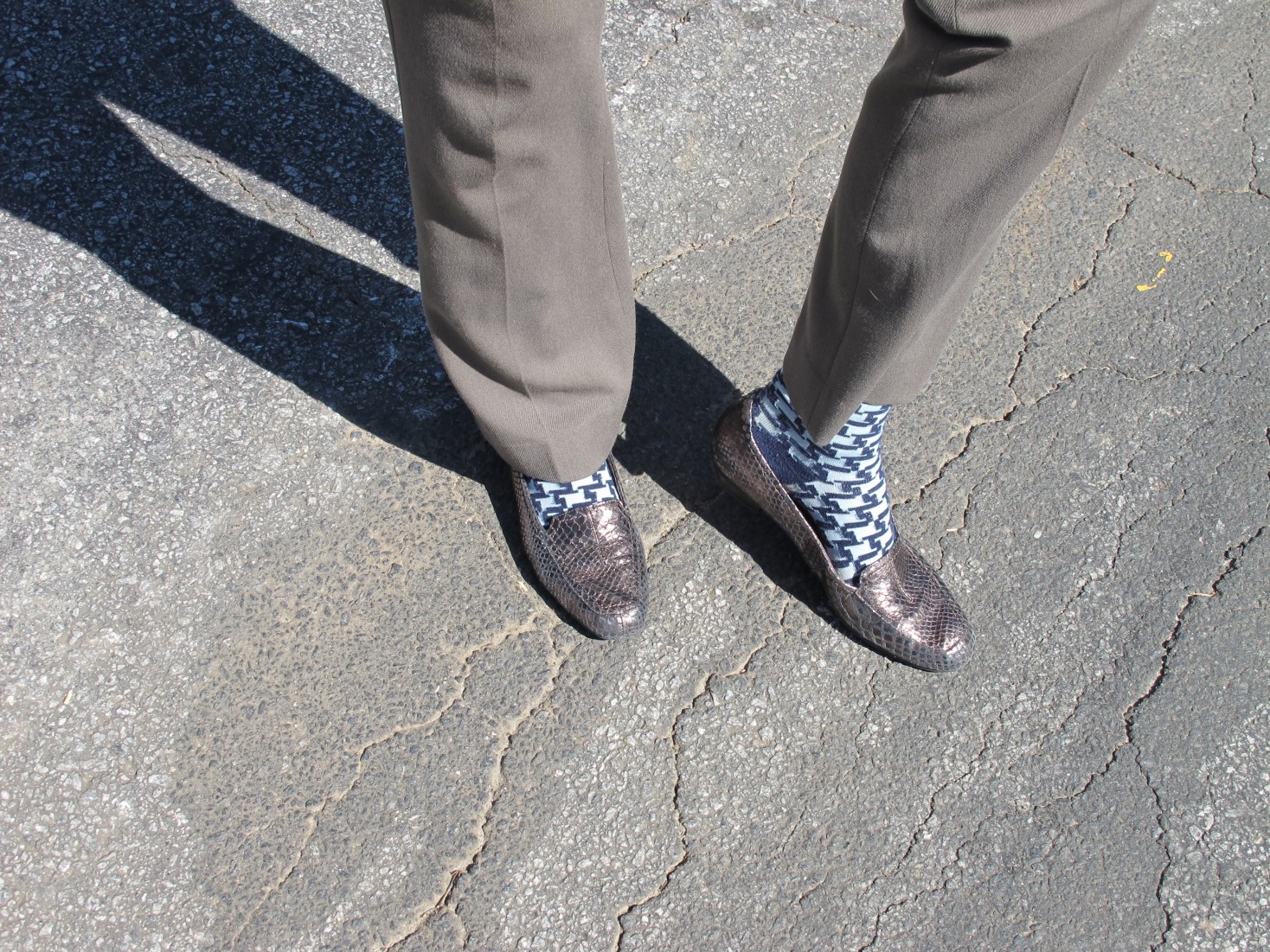 Duster: J. by Jones New York, thrifted
Top: Loft by Ann Taylor, thrifted
Pants: Express, thrifted
Socks: retail
Shoes: Clarks, retail
Earrings: gift from my mama—think she got them in Thailand
Necklace: I made it
Later in the day it got so warm I had to go for a short-sleeved t-shirt and cutoff jeans.  No complaints here!
What are your tricks for dressing for weather that's all hot and cold?  Scroll down to comment.