This weekend we went to the Folk Fest in Norcross, Georgia.  The fest is billed as the biggest of its kind, showing "primitive" art (i.e. from artists with no formal training) and art celebrating the creative and cultural traditions of the South.  It was glorious.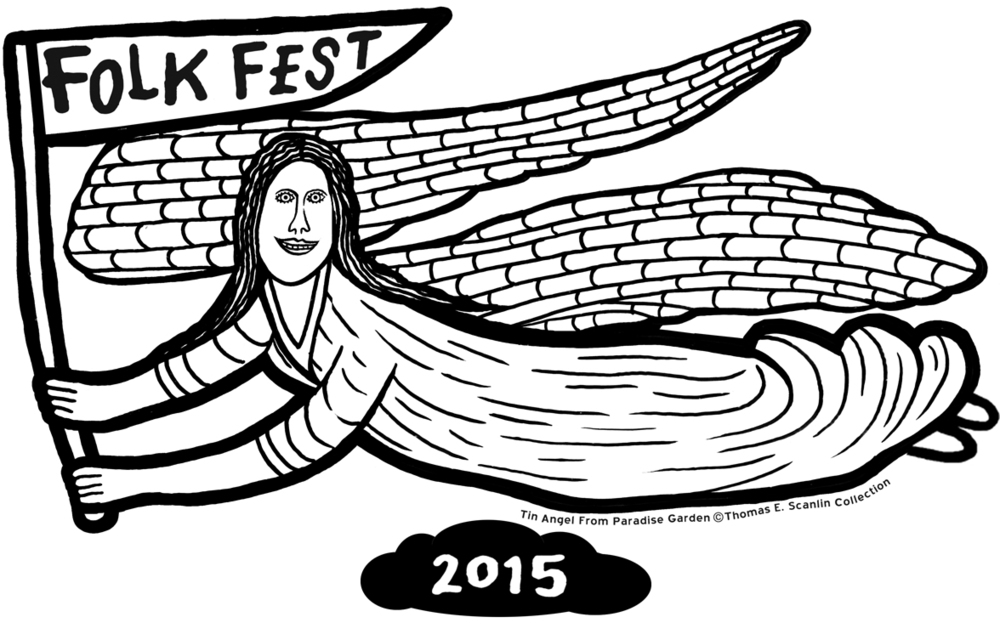 They had everything from face jugs to robots to found-metal-object-giant-fish to reclaimed-wood-cows (surprisingly beautiful?) to a nautilus made out of beer caps.  Spouse and I agreed our favorite was a woman who made dolls including two parents trying to make their child behave in church as said child looks over the back of the pew, women in traditional African dress, and a homeless vet asking for money.  Cultures tend to make dolls based on their fantasies and what they value the most (Barbie, anyone?), so to see someone depicting a homeless person as art front and center along with a bride and a diva, etc. etc., was beautiful.
The Fest was also very kid-friendly–lots of stimulating colors and textures, cheap tasty food, live demonstrations, live music (wellll, guitar-eoke), and friendly artists answering questions about why they paint guitars for a living.  Also, with coupon, admission was $4.  Much cheaper than a museum and much more lively and engaging.  We highly recommend it (and thanks, Molly, for the suggestion!).
Here are a few of my favorites from the website (I didn't want to take photos of my actual, particular favorites because, you know, artists should have control over who reproduces their work and where):
Stephen A Webber–we took home a postcard of his, similar to this but with a different perspective, of the Divine just shining down on a whole bunch of people in the middle of a city street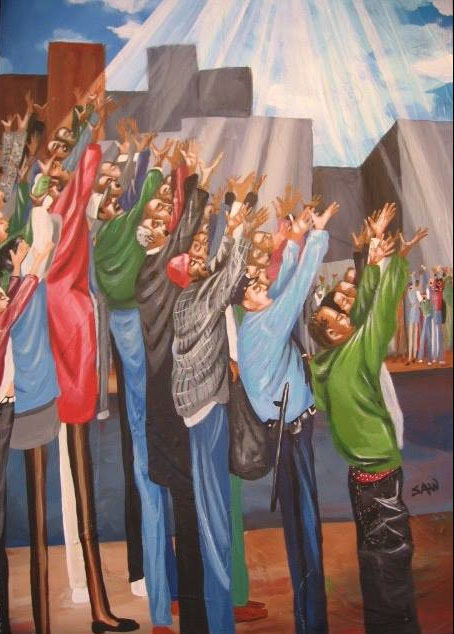 Gerry King, who made me see people cooking up delicious things in hole-in-the-wall restaurants as art (duh):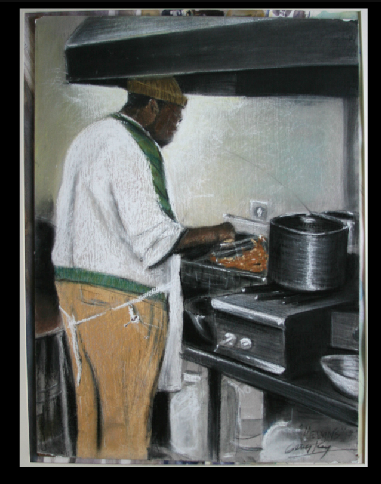 Minnie Adkins, octagenarian carver with a cheeky sense of humor–her interview in the linked article is priceless: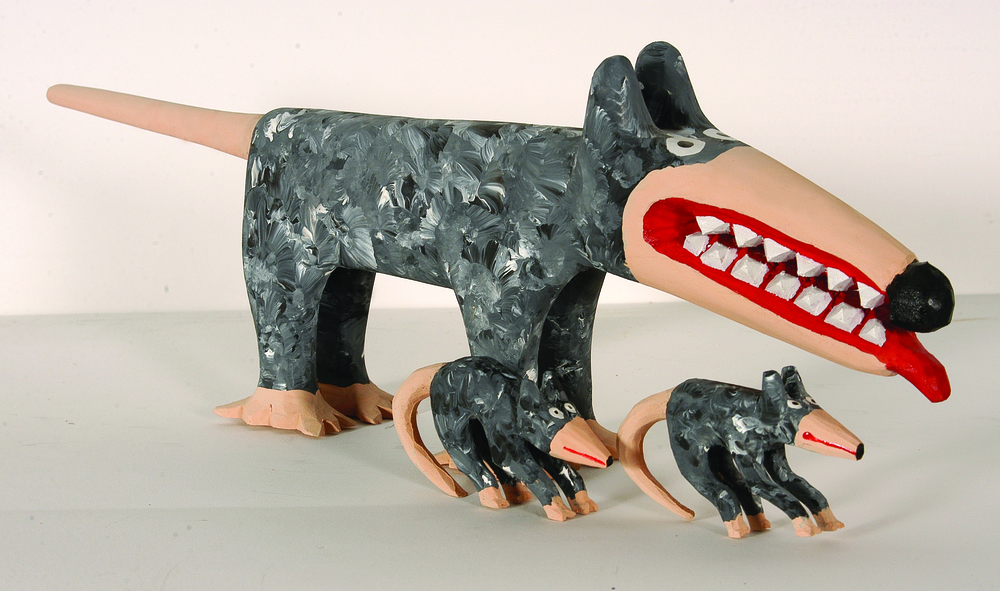 And here's me enjoying it:
Old Navy blouse, Talbots white shorts (with cuffs rolled up to my preferred length–they make everything crisp & summery!), and wooden leopard bead necklace, all thrifted.  Shoes, sunglasses = gifts; other jewelry = heirloom.
Here are better pics: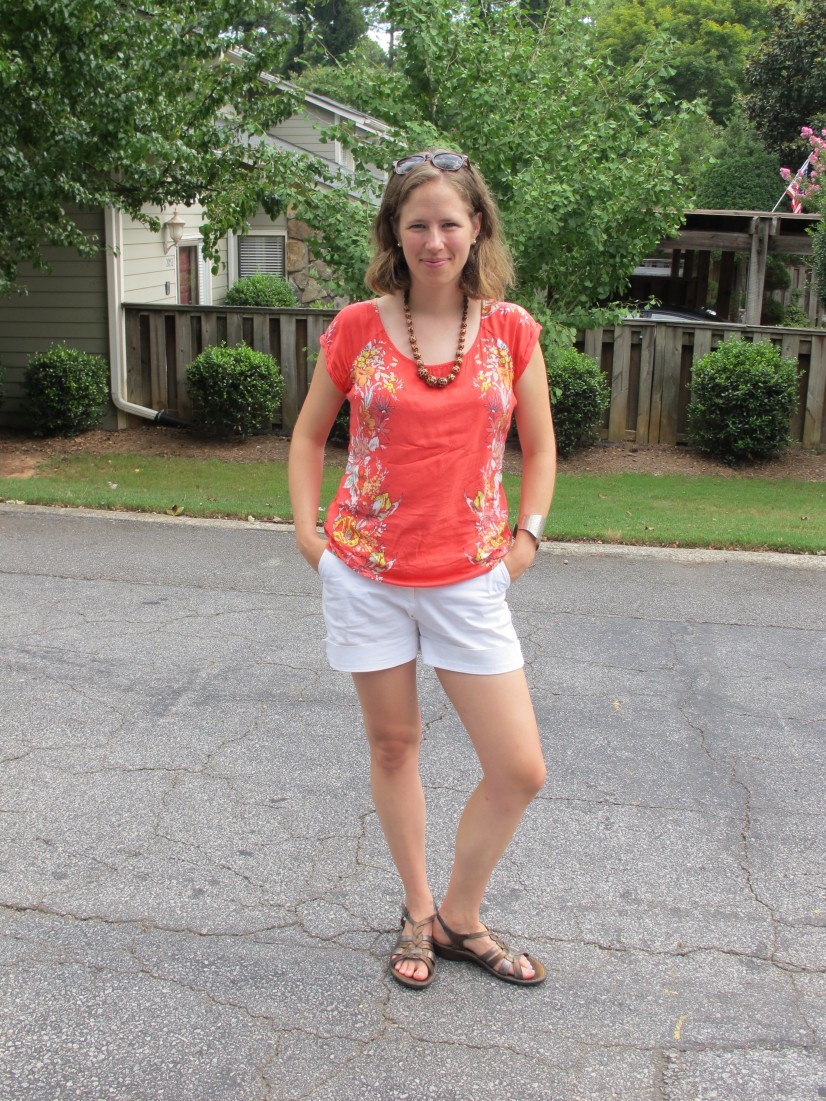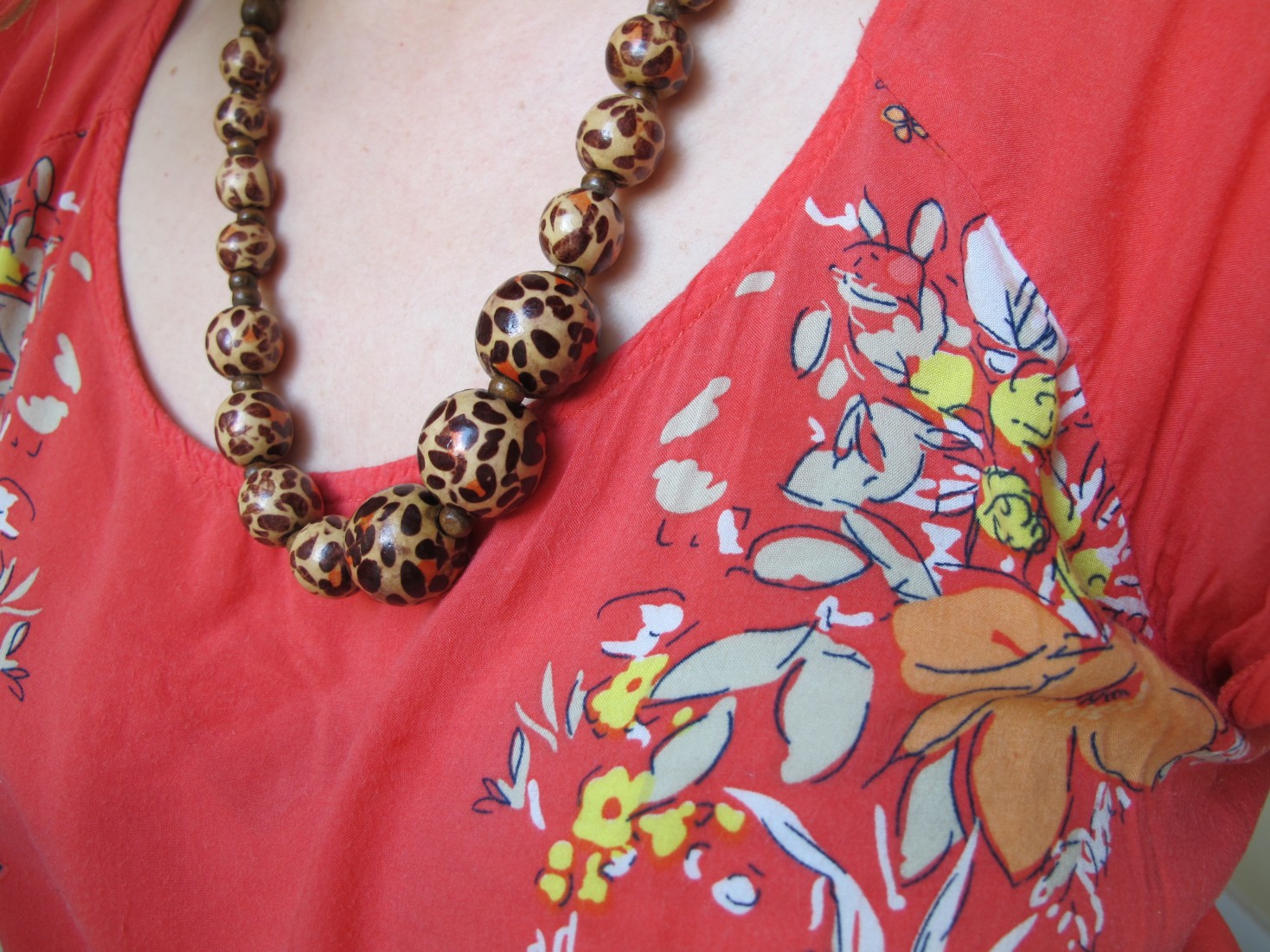 A butterfly we found whilst photographing: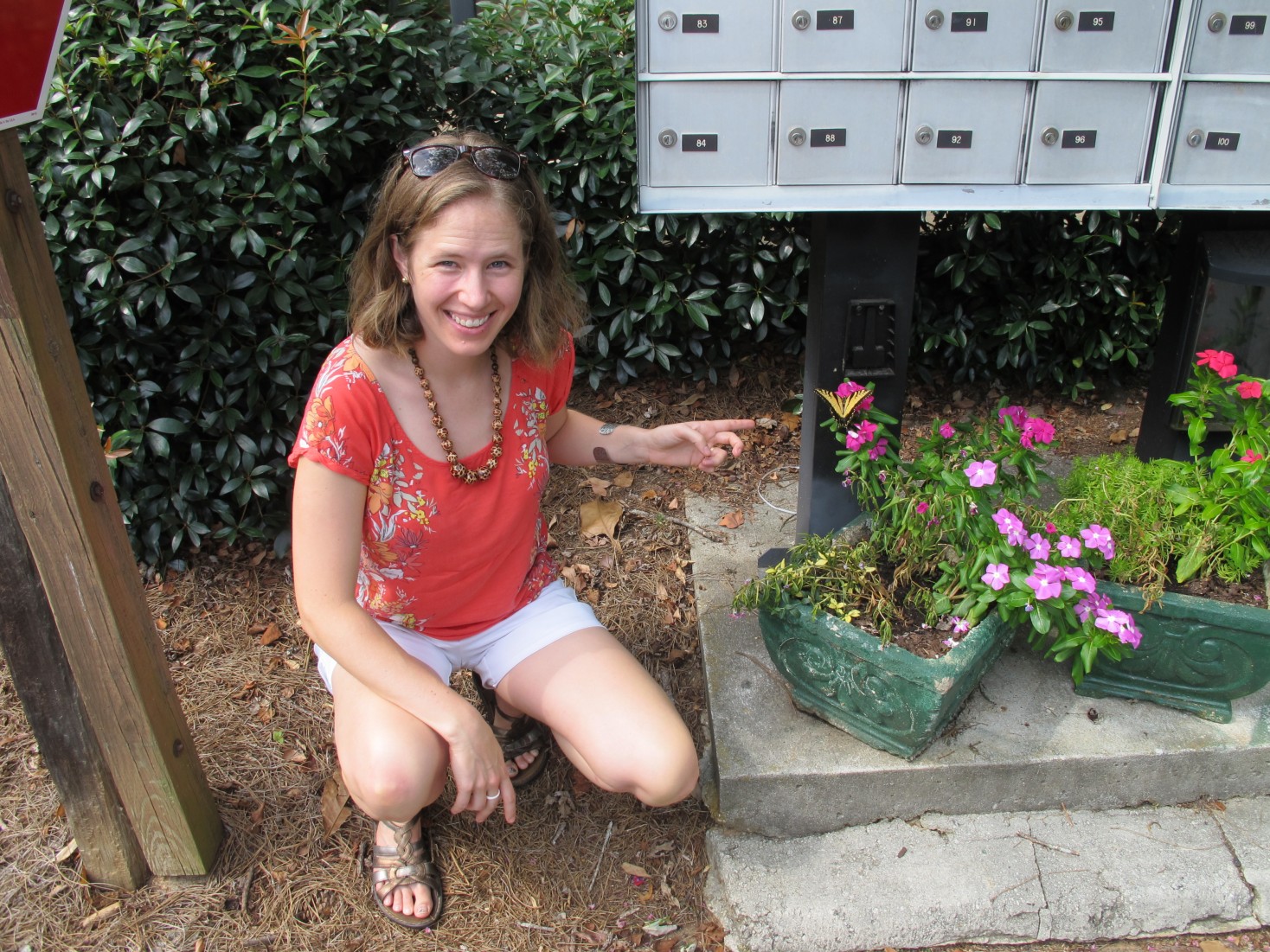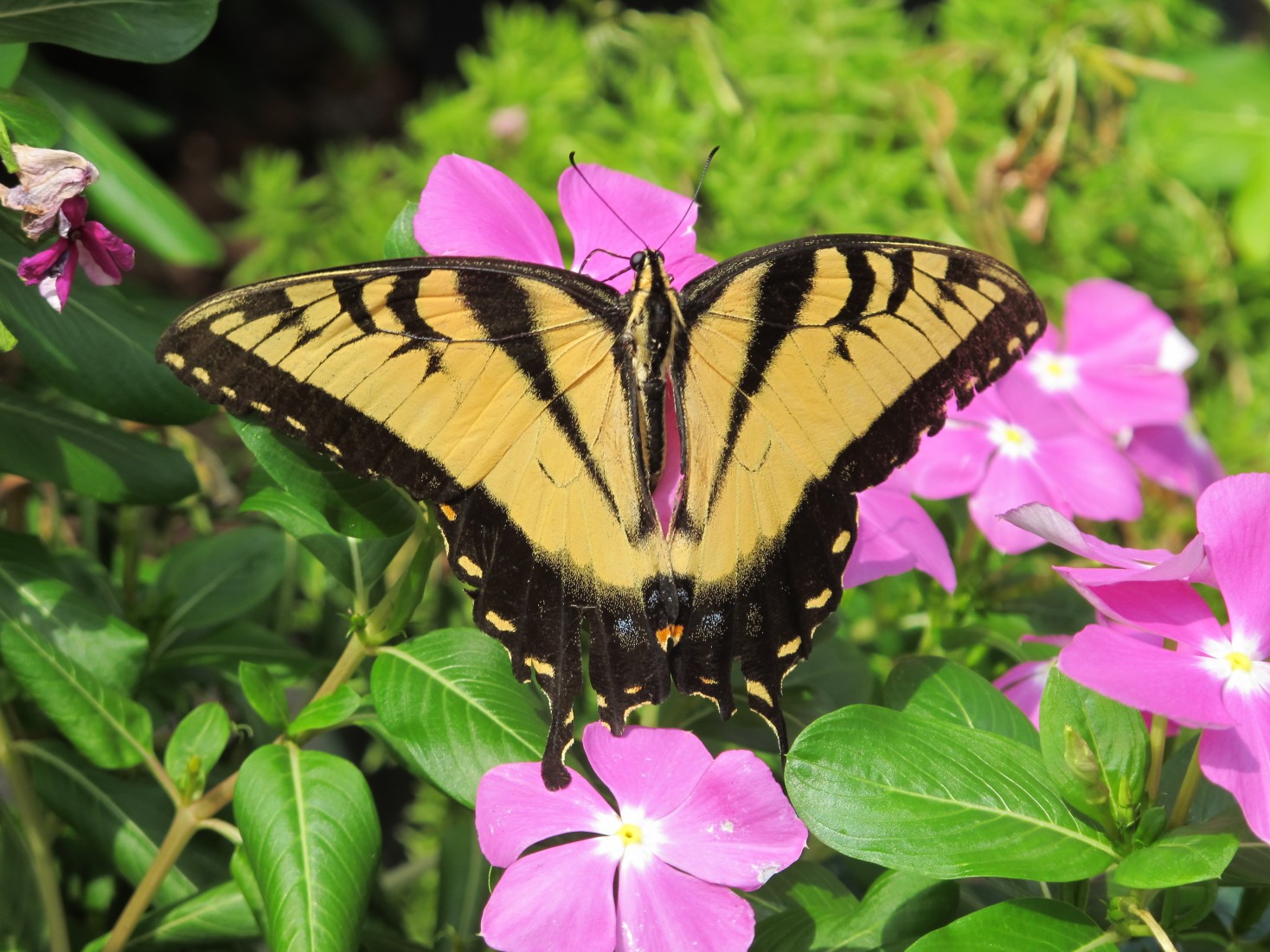 Happy Monday, y'all!
Scroll down to comment on your favorite type of art event and whether you try to dress accordingly.