As you may know, one of my jobs includes preaching twice a month at a local church.  Since dresses are the easiest thing for me to throw on on Sunday mornings, it's a continual struggle to remember to wear something to which the mic pack can attach: pants, a skirt, or at least a belt over my dress.  This week, I succeeded!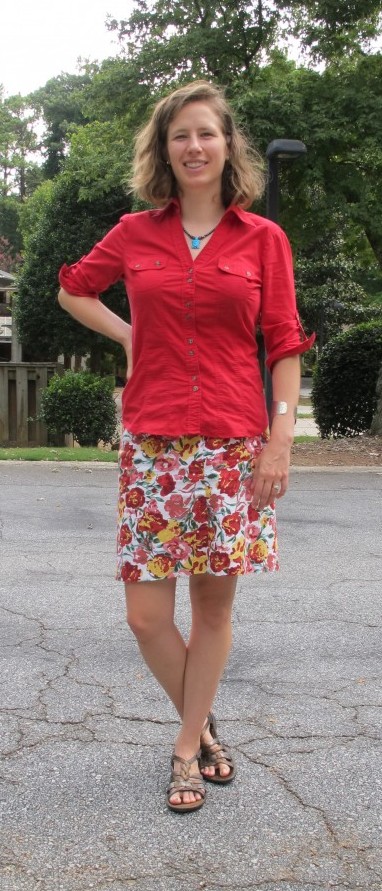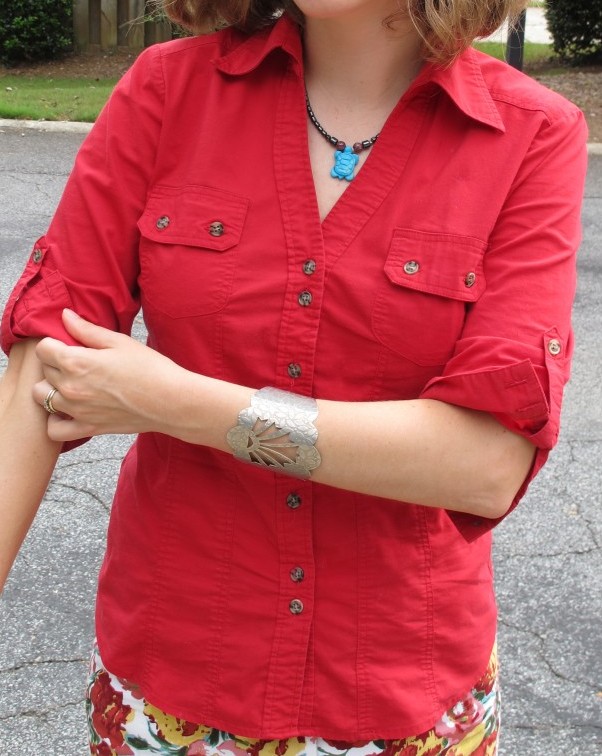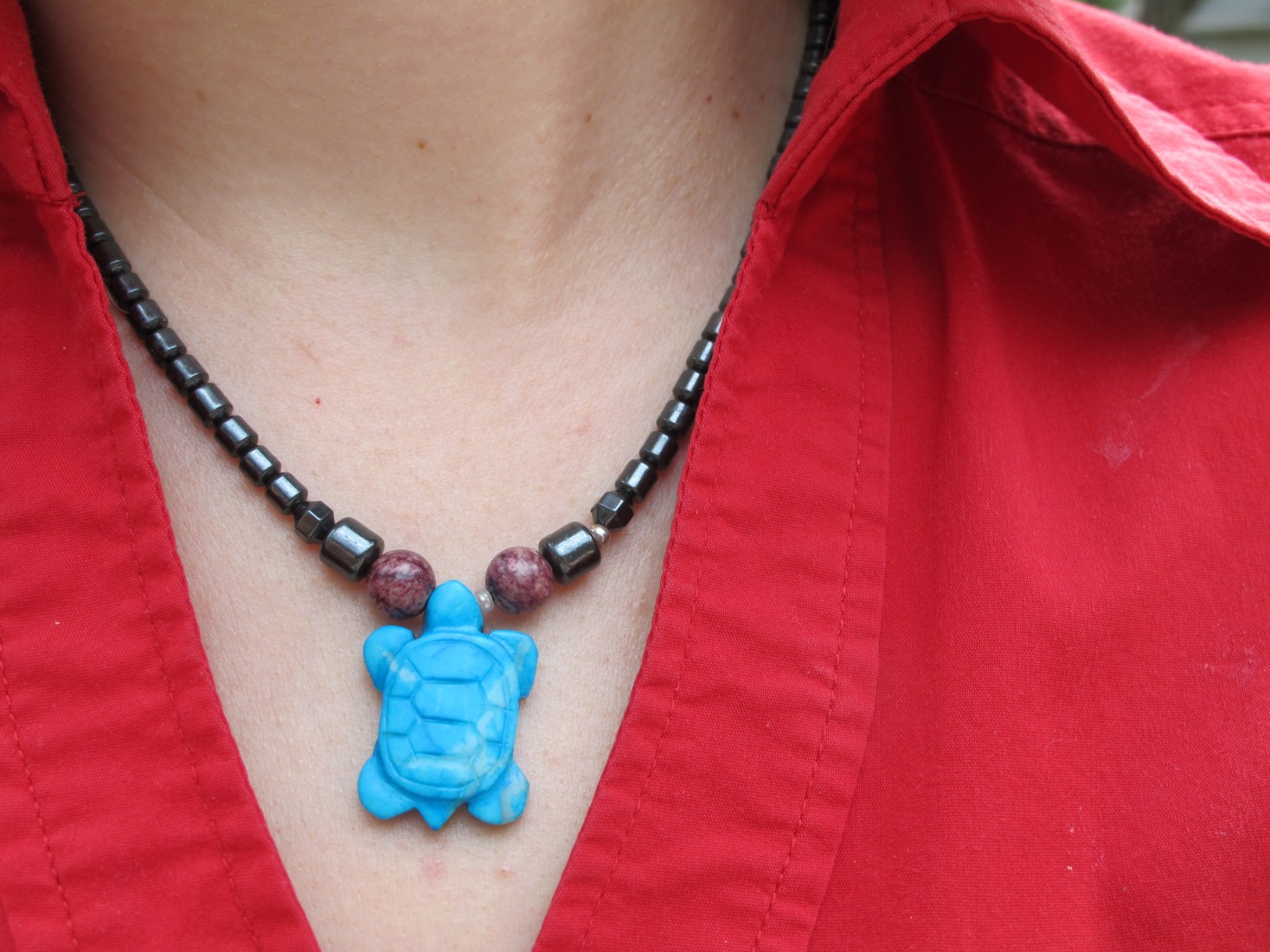 New York & Co. red button down, thrifted; Ann Taylor floral skirt, thrifted; turtle necklace, gift; shoes, gift
I love this shirt.  It is my idea of a perfect button down: curve-hugging and with a v-neck instead of buttons at the neck, it has a feminine feel to it that strictly business shirts seem to want to stamp out.  Its 3/4 length sleeves hit the business casual sweet spot between full sleeves (too fussy/hot) and short sleeves (incongruously too casual in a button-down), and its double buttons solve the gapping problem I've had with every other New York & Co. button down I've tried to make my own.  I love the vibrant-but-just-a-touch-muted shade of red, but unfortunately it's a little red-white-and-blue when paired with the navies and whites in my wardrobe; this is why my go-to red is a tomato that is muted enough to avoid the you're-wearing-a-flag look. So I only end up pairing this top with jeans, my olive shorts or taupe skirt, and this floral skirt.
I thrifted the skirt on a family holiday thriftscapade somewhere in New England 4 or 5 years ago and immediately loved the cut of the skirt and the poppin' floral (I'm a sucker for florals with texture and interest).  I've since moved more towards a pencil silhouette in my skirts (which is longer and more office-appropriate), but this beauty has stuck around to be paired occasionally with this top or a white button-down of similarly feminine proportions.
Because neither the skirt nor the top play particularly well with the majority of my closet and therefore often go unworn, by my own definition of a capsule wardrobe I should probably donate them.  But I just can't seem to let them go–when I put them on I feel put together but also sexy, and it's a fun little throwback to a former version of myself.
What do you think?  Should clothes we wear occaaaaasionally still merit space in our closets, or should we release them out into the universe to be snatched up by someone who will give them the love and wear they deserve?  Scroll down to comment!
Sneak peak for tomorrow–the August edition of Thrifted Finds.  (Hint: not what you'd expect for August in Atlanta.)