If I had photo editing software or was not lazy, I would edit these to reflect the true color of this shirt: it's a slightly orange-y coral, not the highlighter hue of papaya it looks like.  I say that because I love this mix of grey and coral and want you all to revel in it with me.
Also let us notice:
The Side Pony.  Super simple and instantaneously puts a little sass in your day.
The crepe myrtles in the background.  They are just ridiculous in our neighborhood – pink, white, red, purple… Mother Nature just showing off like no big deal.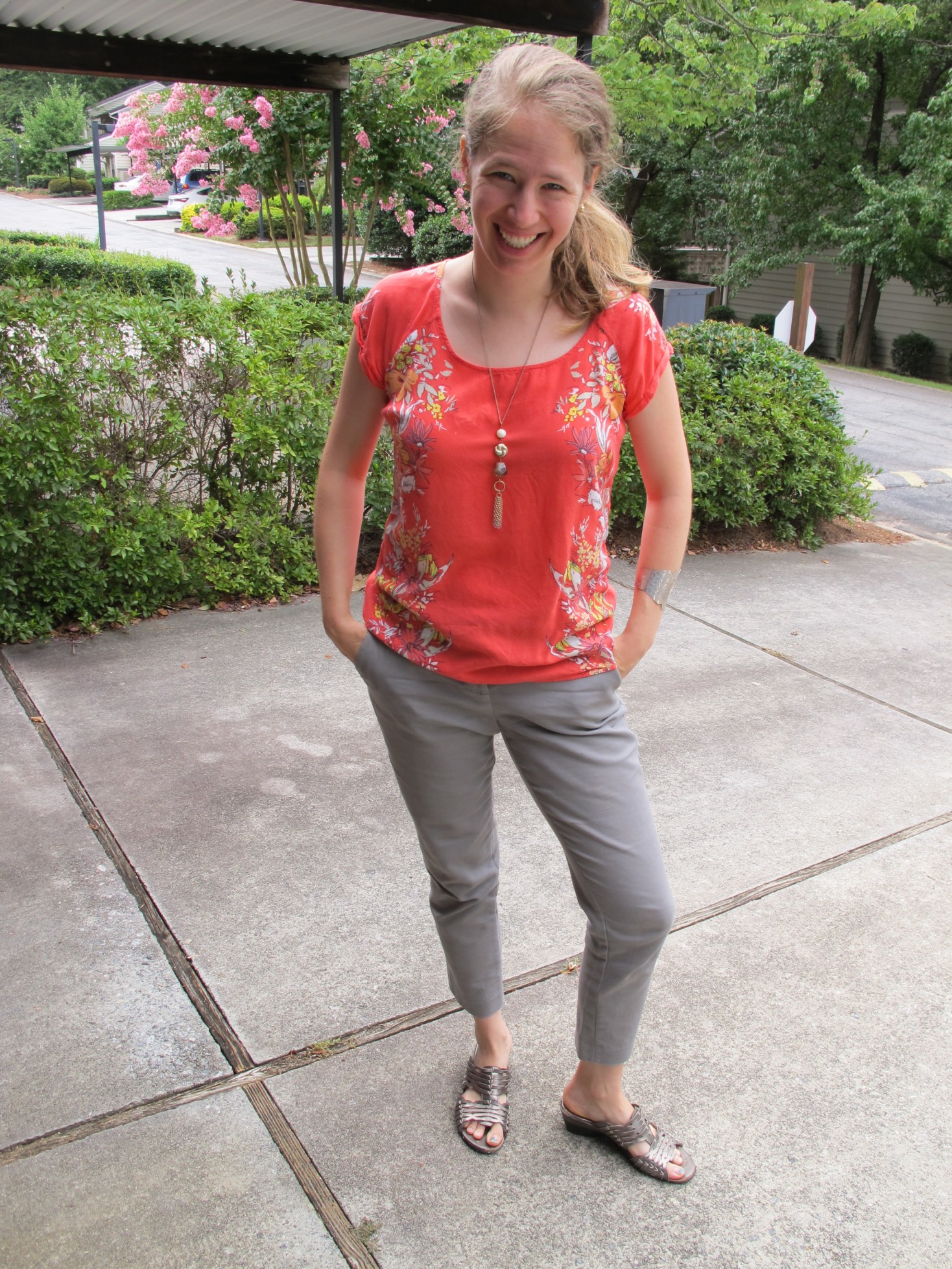 Closeup on that print – I love that white/yellow/light taupe on the coral: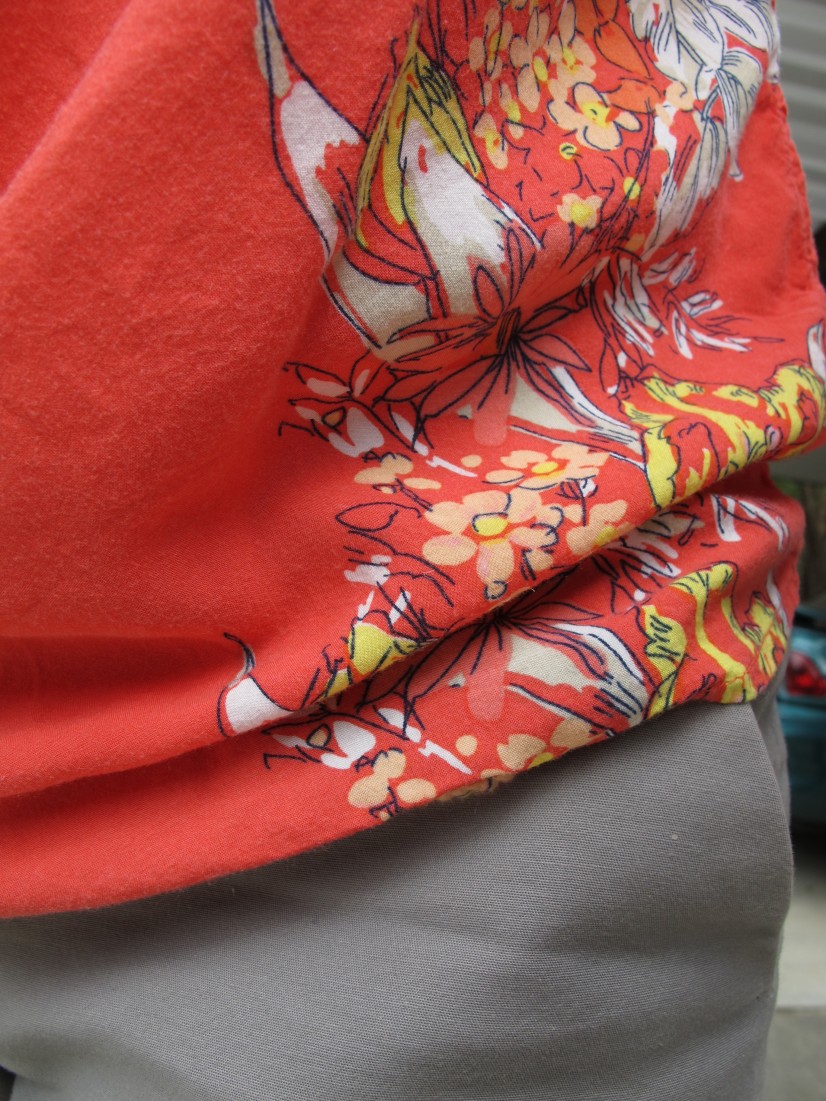 As you probably can tell from Instagram (@thriftshopchic), I'm a little addicted to this DIY necklace. Post on how I made it coming Thursday: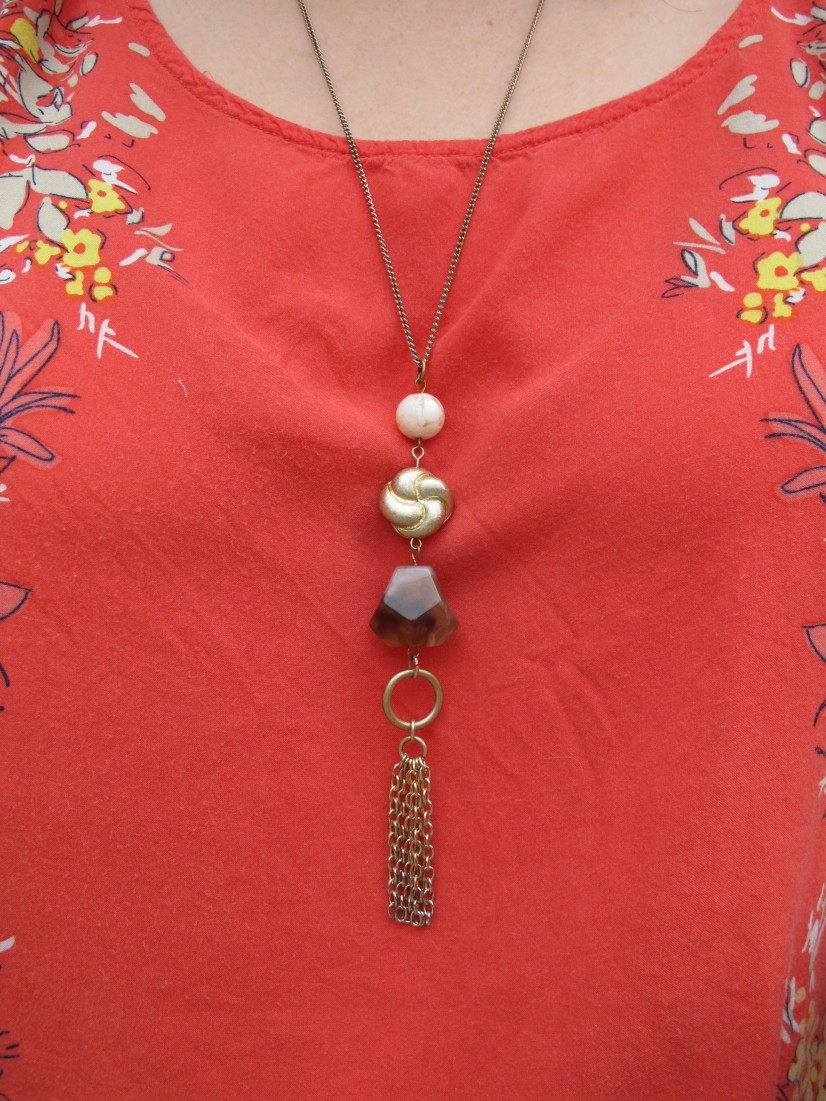 The wedges, to dress it up just a bit:
Coral top: Old Navy, thrifted
Grey cigarette pants: Vince Camuto, thrifted
Wedges: Clark's, thrifted
Cuff, earrings: heirlooms from my grandmothers
Necklace: DIY from thrifted finds