This post isn't strictly thrift-related since heirlooms are not, by definition, things you found in a thrift store.  Well, you can definitely find someone else's heirlooms in a thrift store…but you get my point.  However, since part of the reason I started this blog was to foster a greater love of re-using previously owned items–both for their character and as a way to steward our planet's limited resources–finding ways to wear our heirlooms fits right into that spirit.  
Commenter Sarah mentioned on Monday that she loves to wear clothing and jewelry from her grandma's closet:
Many are unique and tell a story all their own, and some connect me to fond memories with her. I cherish the style they add to my wardrobe and the conversations I have when they are noticed and appreciated. Most of all, it feels good to have something of hers close to me now and then. 
Sarah hit on something really powerful here: the ability of what we wear to connect us with those we love, whether living or no longer with us.
Grandma in 1939.  A portrait of substance and panache.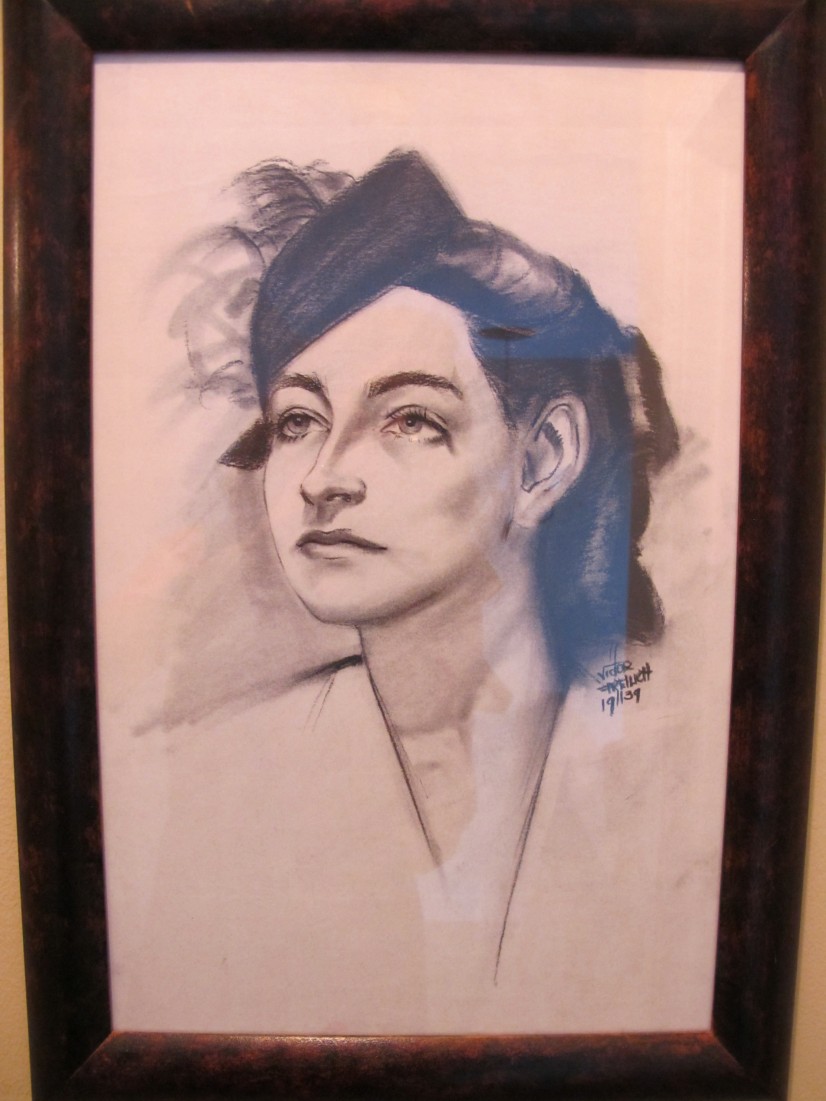 I don't believe we need physical objects to connect us to our loved ones–our memories live inside us whether we keep their china/stamp/kewpie doll collection or not, and we certainly don't need to hold on to belongings to which we feel no attachment save that of obligation.  But sartorially speaking, if a hat, some shoes, even a pair of pajamas sparks in us a particularly Proustian recollection and speaks to your own sense of style, then embrace it!  That heirloom piece will help shape your aesthetic in a way that nothing store bought ever could.
Because I could have written, word for word, exactly what Sarah wrote, and because later in her comment she asked whether I wear things from someone I love, today I'm going to show you how I style accessories that belonged to my grandmothers and that have helped define the way I express myself visually. (I don't have a lot of their clothing simply because we weren't the same proportions.  Alas!)
If you're not sure how to work a cherished heirloom into your closet, take a look at some of the photos below for jewelry inspiration and peruse these tips, which apply to clothes as well as accessories:
Don't be afraid to mix older pieces with new items/current trends; odds are they'll enliven each other and keep you from looking too trendy.
Play with pairing different styles: spotlight one bold piece set amongst a few subtler pieces; go all bold together to make a statement; or keep it all on the downlow to create an understated ambiance.
If you really like a piece but can't figure out how to style it in your current wardrobe, hold onto it for awhile.  Your style may change (see earring comment below) and suddenly that item will feel right at home.
On the other hand, if a piece has great character but you haven't found a way to make it yours after keeping it for a few years, send it with your blessing on to a new home–a friend or relative who will cherish it, or even a thrift store where someone who digs unique finds as much as you do will discover it and love it.
Try rocking heirlooms from a relative of a different gender from the clothes you normally wear.  I have a collection of my grandpa's fedoras which come out in colder weather; women's scarves can become pocket squares or ascots in a menswear look.
Learn proper care for older fabrics and jewelry so your heirlooms will survive to pass on to another generation.  Tailors, jewelers, and leather experts are your friends for any repairs you can't tackle on your own.
Always tell folks who compliment you on an heirloom about the person to whom it belonged.  It's a way to keep their memory alive and also inspire your admirer to bring their own treasures into rotation.
Scroll on down to the bottom to comment about your heirlooms–whether clothing, jewelry, shoes, bags–and the people they help you hold close.
And now, the beloved grandmas in question:
Grandmother (L) and Grandma (R)
Grandmother turned 100 on the day that picture was taken.  She was a school teacher, a farmwife, and an avid walker who loved to stroll through the bank, coffee shop, restaurant, wherever, to say hello to people.  She embarrassed her son at a very young age by picking him up from school in blue jeans (horrors!) and she had quite the saucy sense of humor.   She loved to go dancing, play cards, and get together with friends.  I inherited her optimistic disposition–she could always find the sunny side of any situation and it was beautiful.
Grandma was also a school teacher and a farmwife.  She had magic fingers on the piano and organ and a love of all sorts of strange critters, from cicadas to garter snakes to her motley collection of farm cats. (Just this summer we found something dead she'd preserved in the deep freeze.)  She once spent a summer packing oranges in California with "some real tough broads" and on that trip got the portrait above drawn in San Francisco.  She taught me the meaning of hospitality by always having her door open and a spread of coffee and cookies ready for whomever dropped by.
My travel jewelry capsule: Grandma's cuff, which I wear almost daily and which receives frequent compliments; Grandma's locket necklace, also many compliments; Grandmother's earrings, more subtle but have helped me transition out of purple fish earrings into more elegant earwear.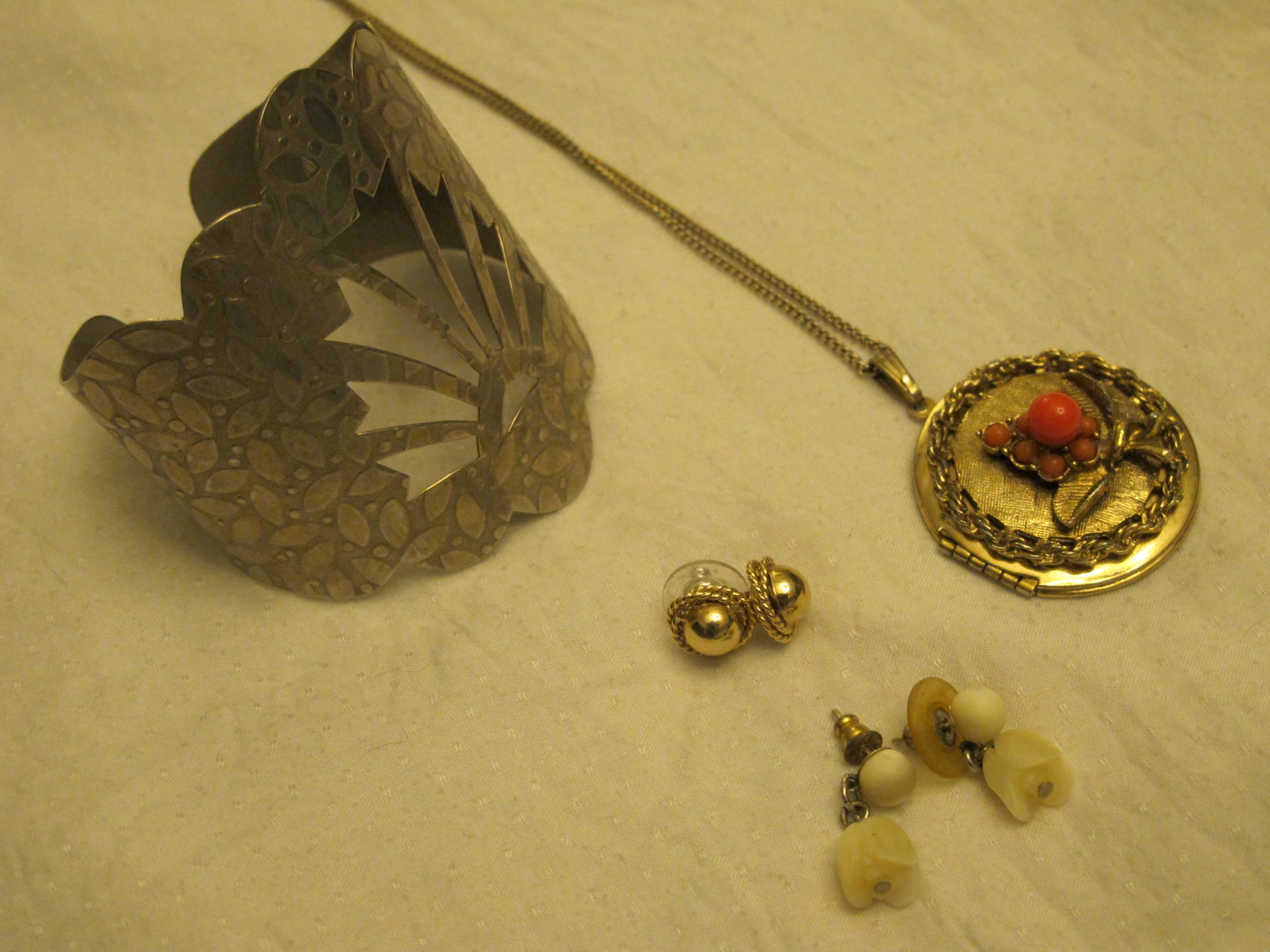 Grandma's tote with her initials–I don't travel without it, so sturdy and roomy.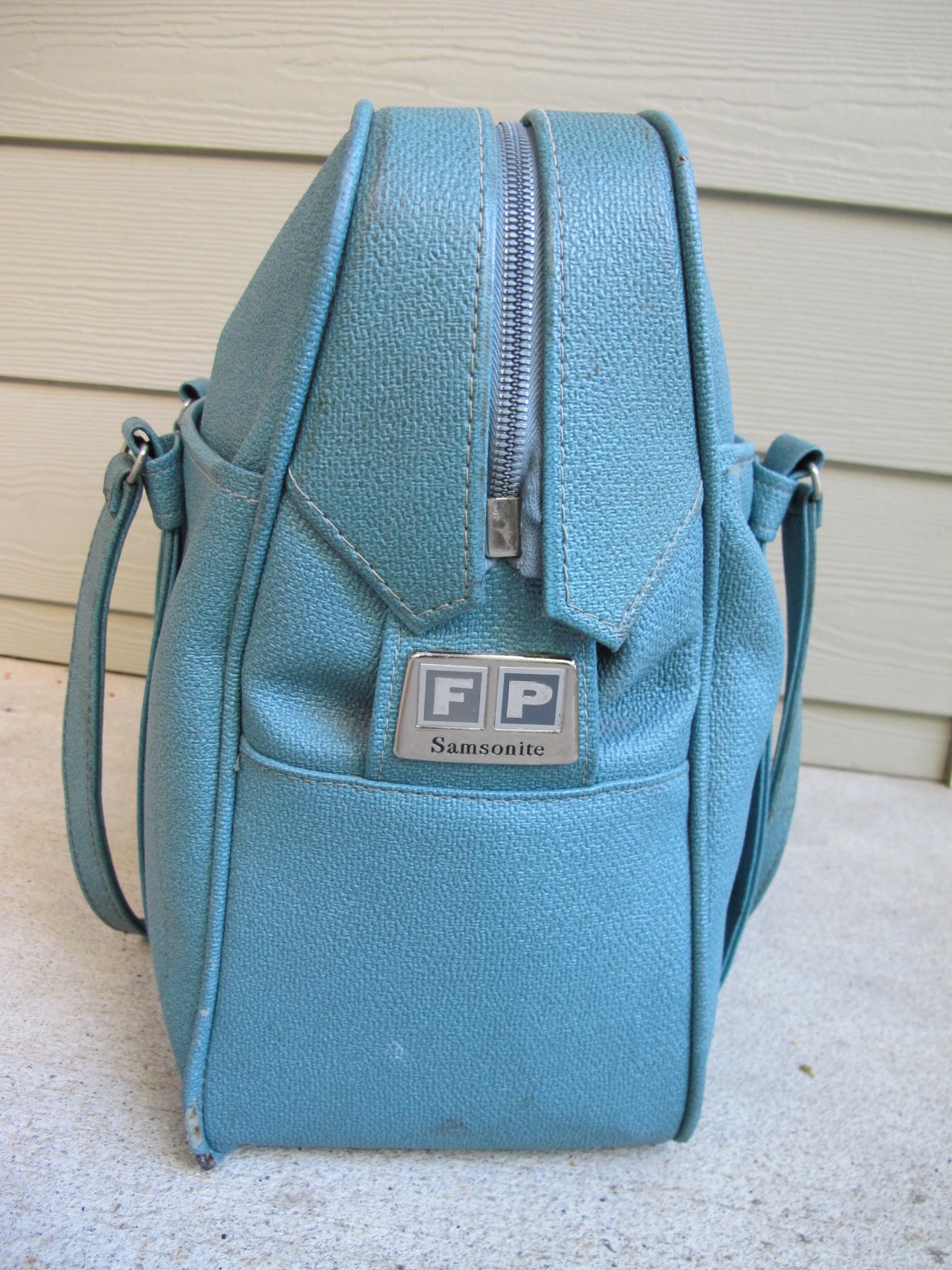 Grandma's locket & cuff; Grandmother's flower drop earrings (or maybe gold studs?) are hiding.
Grandmother's flower drop earrings, Grandma's cuff, and a necklace I made all playing well together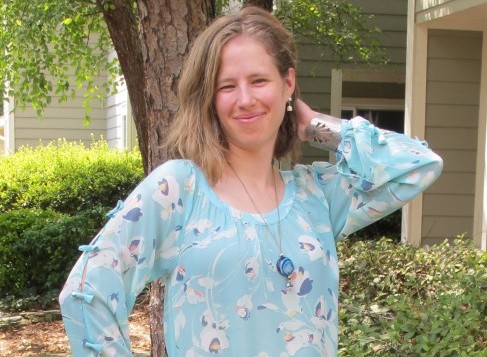 Below: Grandmother's opal heart slider necklace, a classy favorite when I want a higher necklace that can be seen above the folds of a button-down. Paired with gorgeous Zuni earrings my sister gave me for my birthday to pick up the red in the pants I was wearing.
Although I primarily wear gold jewelry, I have some favorites in silver.  You don't have to shy away from wearing gold and silvery tones together, but if you're not 100% sure about mixing metals, start by wearing them at a distance from each other (wrist/neck, wrist/ear, opposite hands).   Or wear something like these earrings where the eye is draw to the inlay rather than the metal.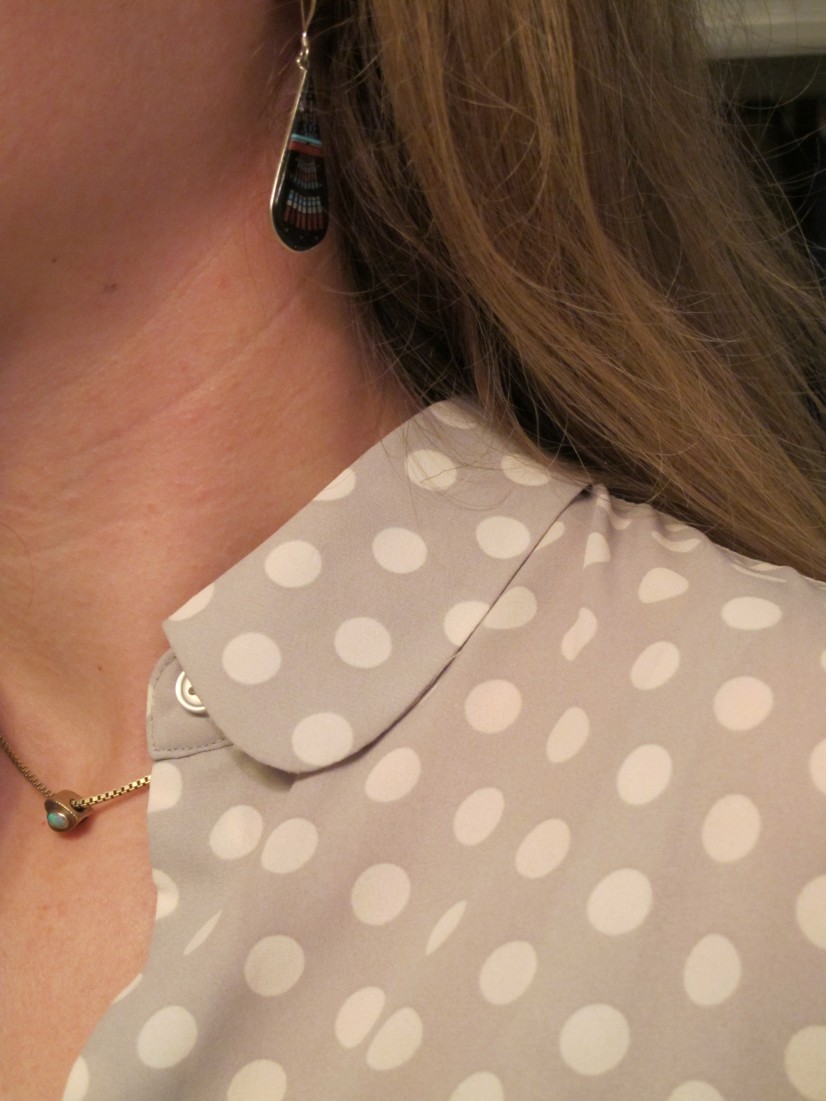 Grandma's cuff paired with a beaded bracelet my mother-in-law made me.  Something bold & vintage + something refined & current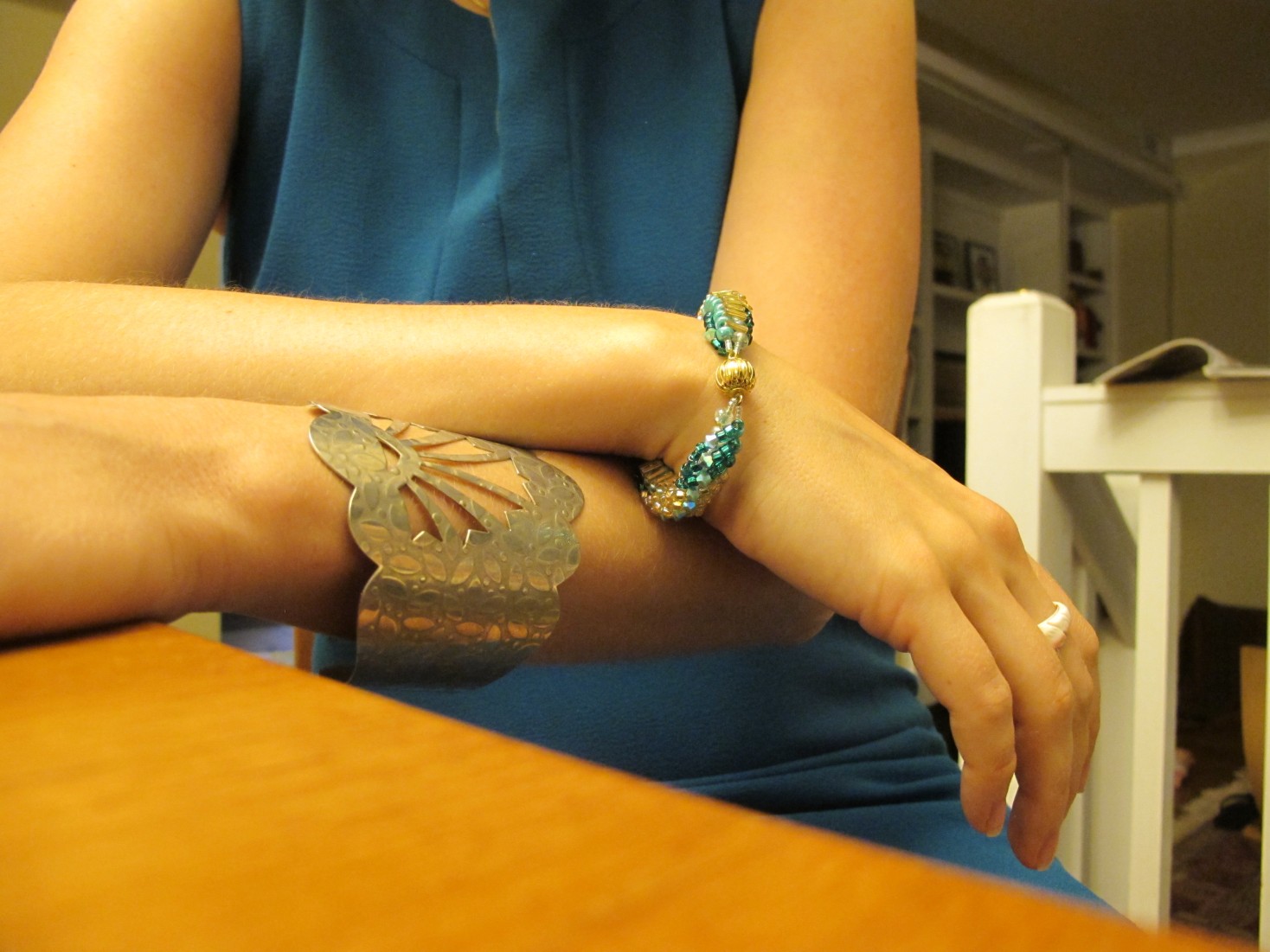 Grandma's cuff paired with a turquoise & hematite turtle necklace.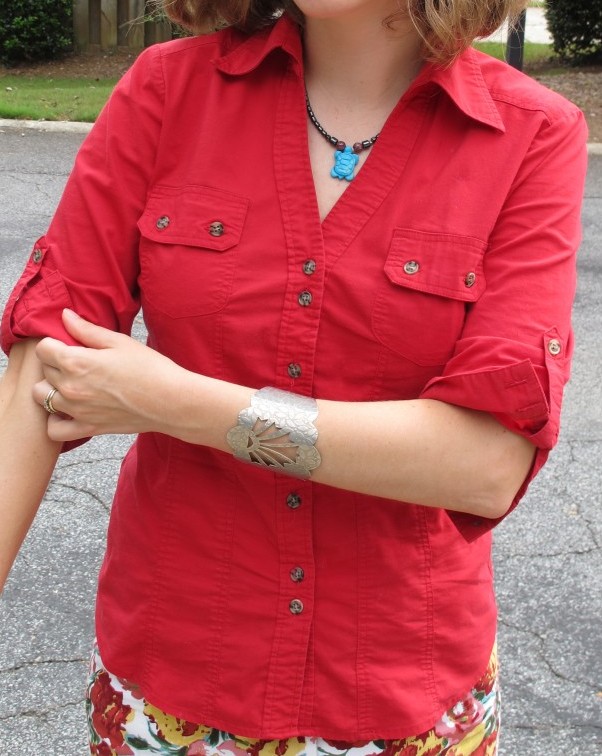 What are your favorite heirlooms, how do you wear them, and whom do they call to mind?  Comments re: heirloom clothing especially welcome since I am lacking in that department. (I did once style my grandfather-in-law's huge, hot pink/blue/white/black checked L. L. Bean shirt as a wrapped shirt dress, but no pictures survive–I know you're devastated–so y'all will have to step up and share some inspiration!)