This fall/winter as I continue to restyle my cold weather wardrobe, I've been looking for just the right pieces to hit my sweet spot – classic with an interesting detail that makes an outfit go from blah/bland to ooooh, yes!  in short order. An unexpected color/pattern, a fresh hem or decorative seam, metal trim or other embellishment all do the trick; but a particularly easy way to do that in cooler weather is with texture, since a funky knit or some velvet instantaneously conveys that cozy "sitting by the fireside with a hot drink in hand" vibe.
You may have noticed that I started to figure this out last year with this sweater: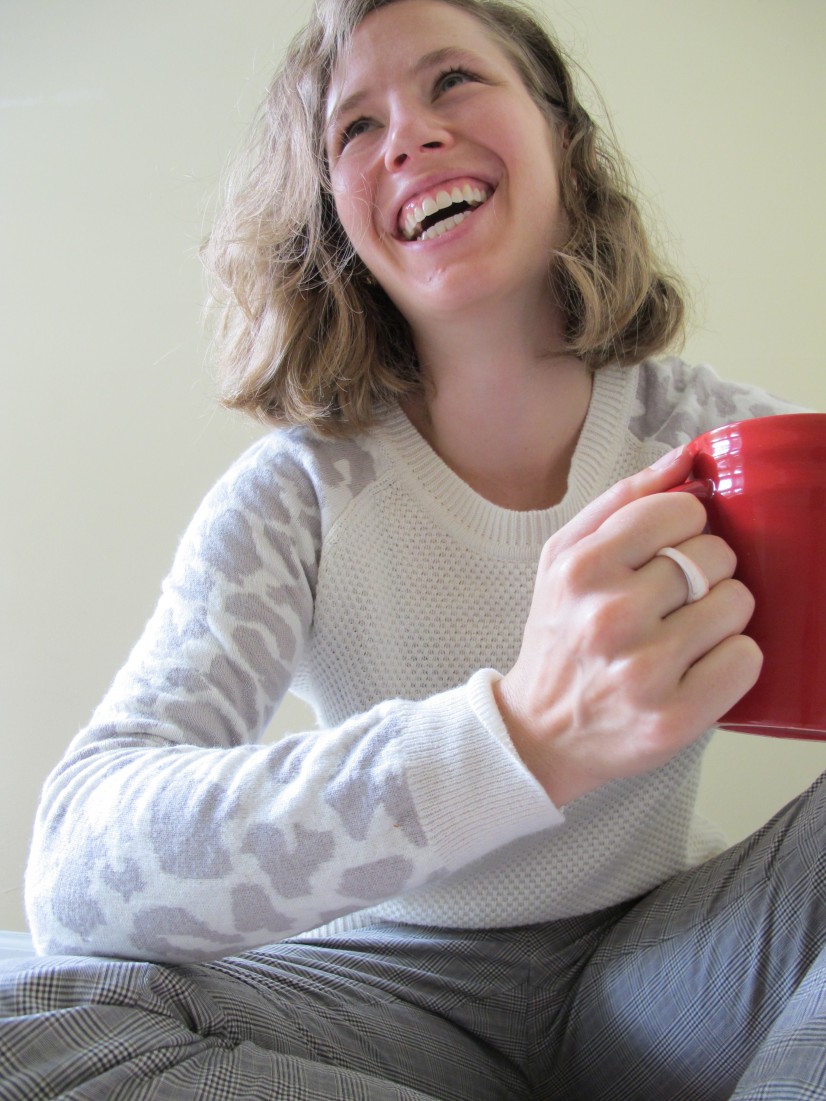 Yes, that's a literal hot drink in hand.
See the contrasting knits along with the split hem? Yum.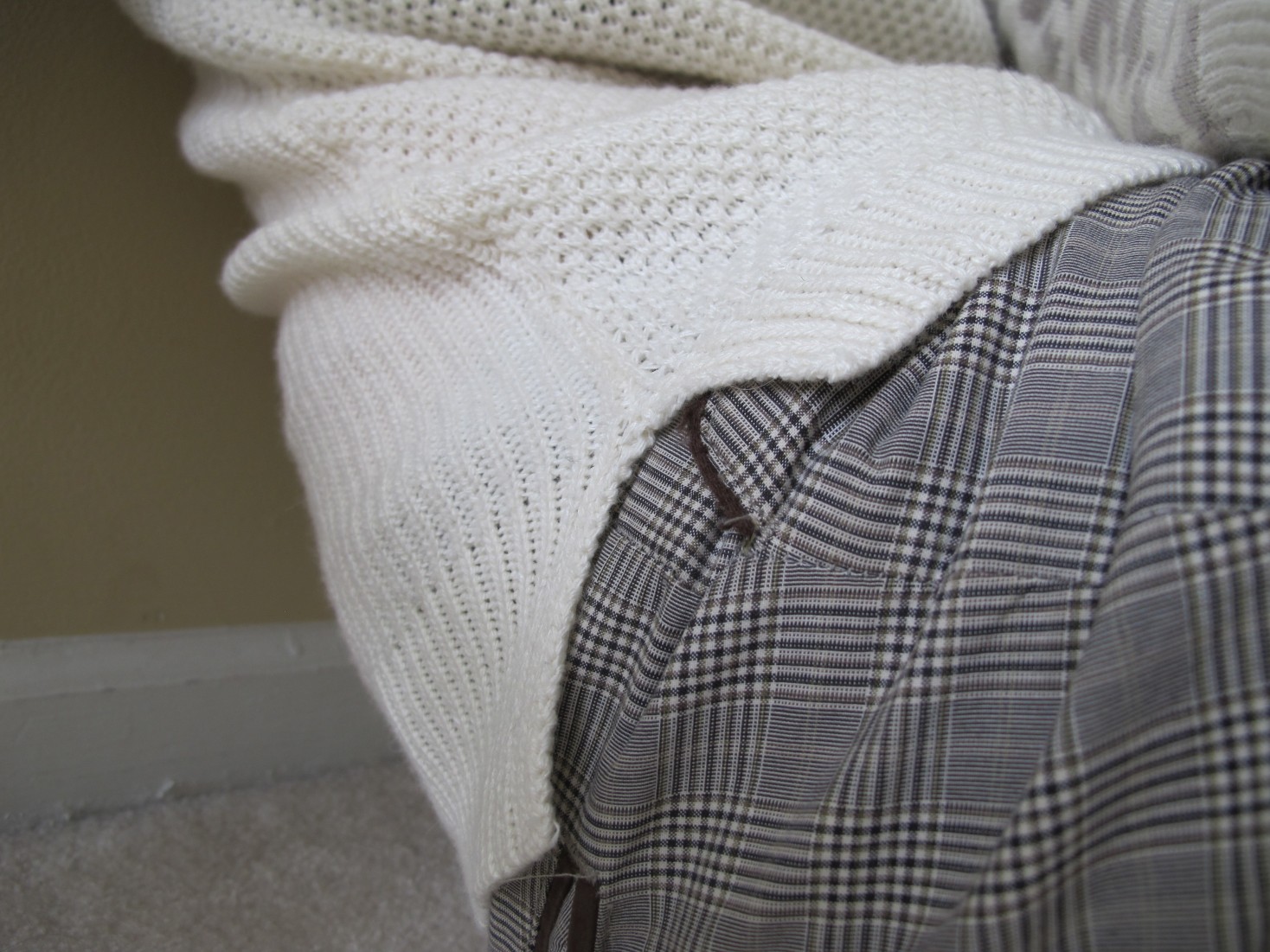 And this dress: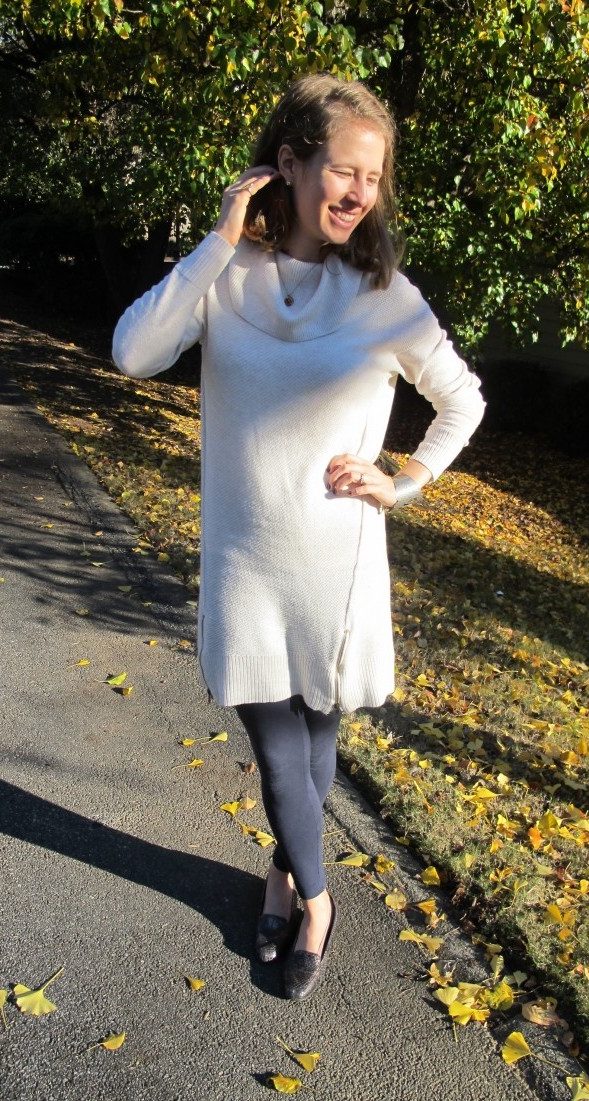 Also with the contrasting knit (plus a zipper – bonus!):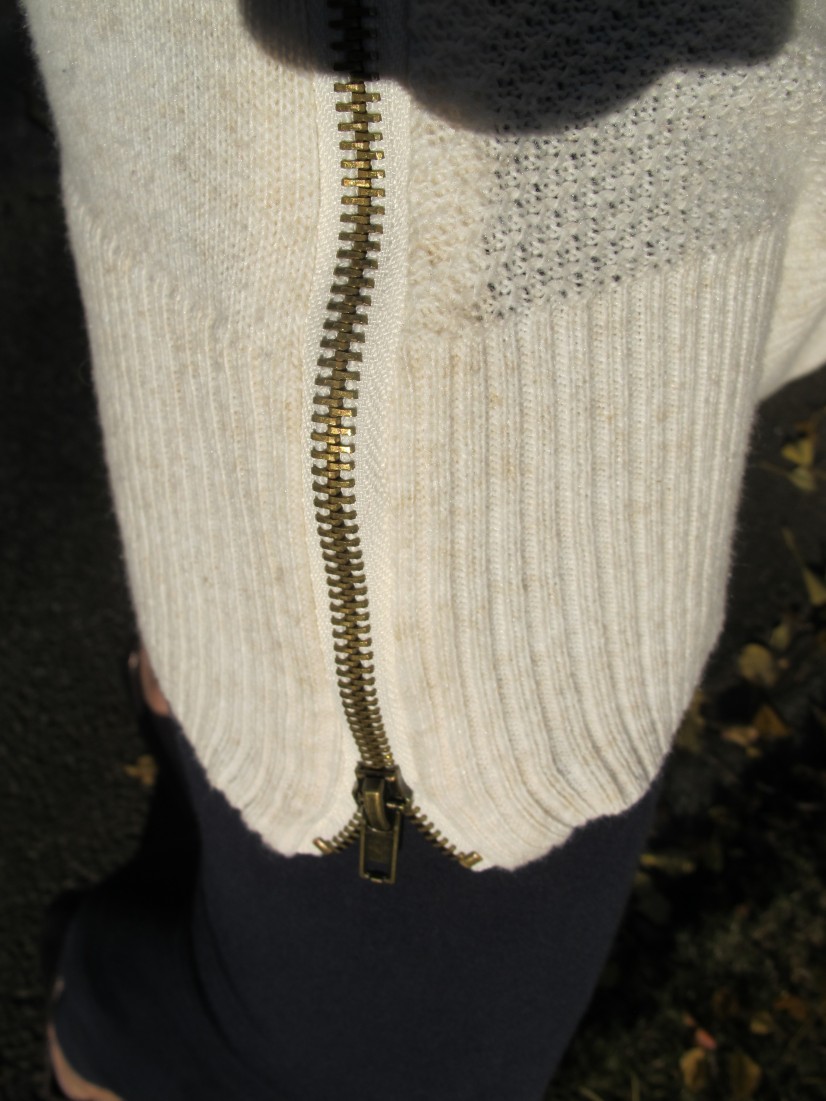 These were two of my favorite pieces last fall/winter, so I wanted to take what worked here and apply elsewhere.  Thus you saw in my fall/winter wardrobe preview these luscious numbers: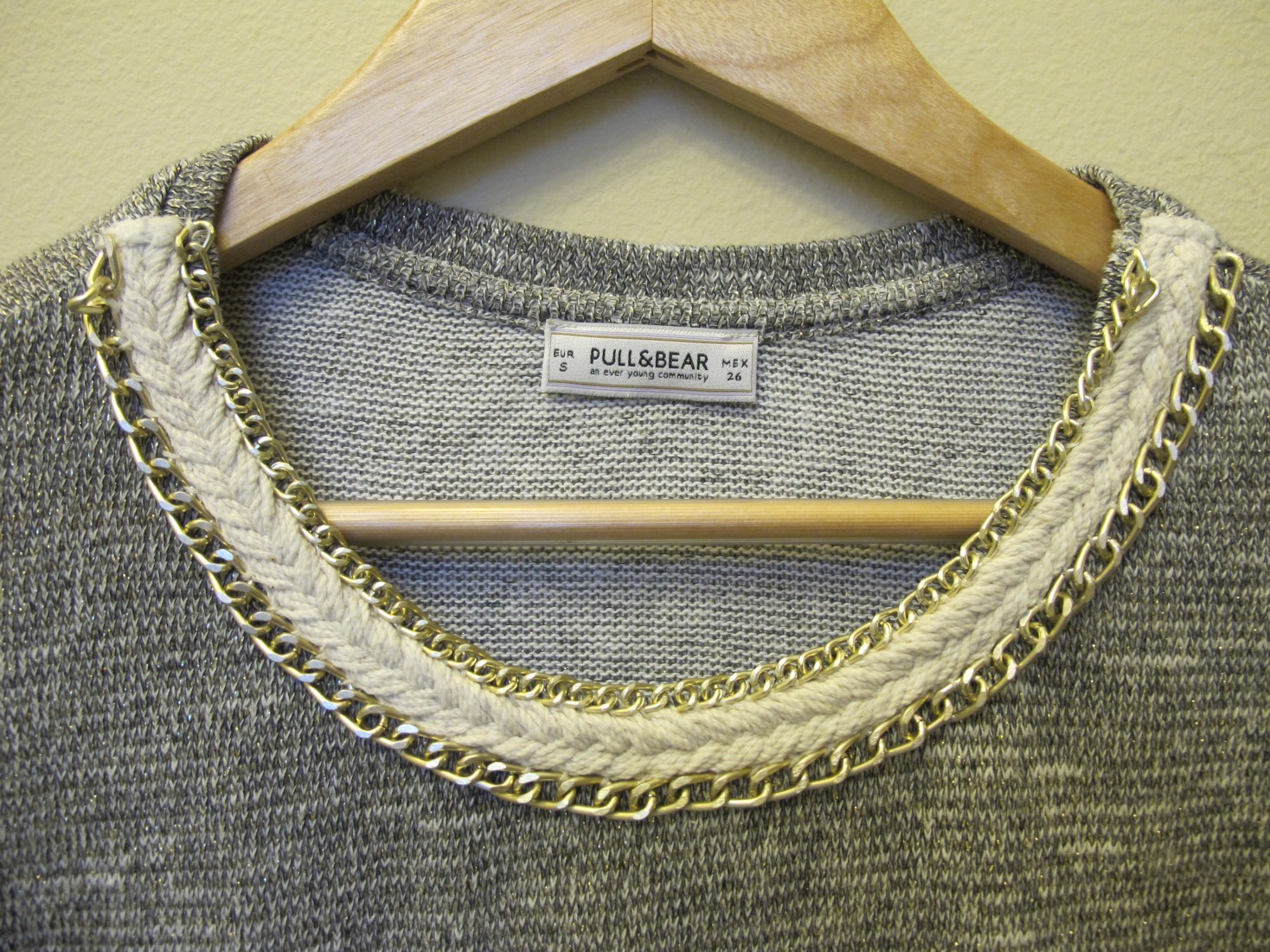 Chain detail!  And metallic weave!  I'm such a punk.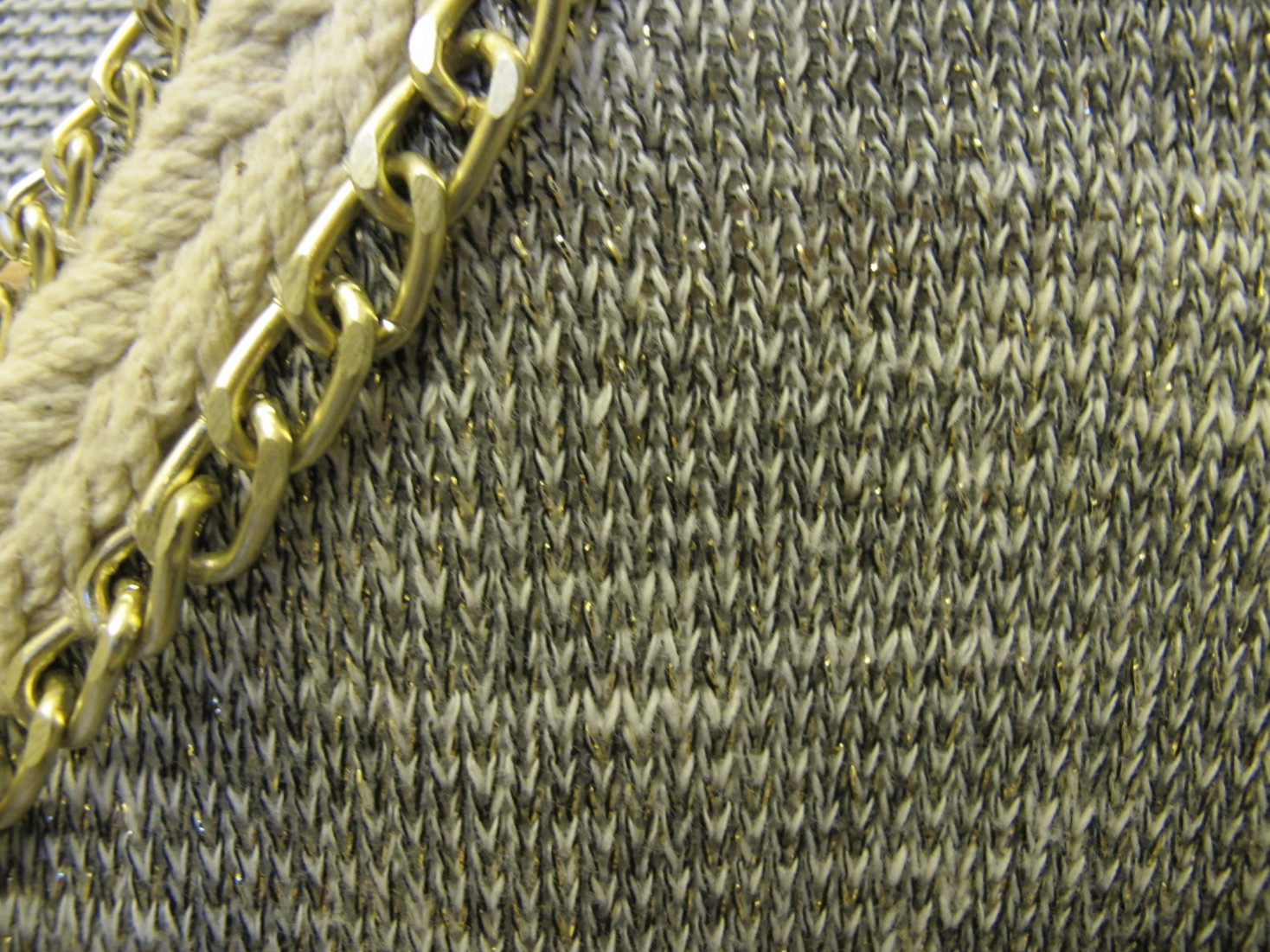 Cartonnier blazer with salmon/cornflower marl – I can't even believe this fantastic update to the boring (to me) ol' grey/black marl exists: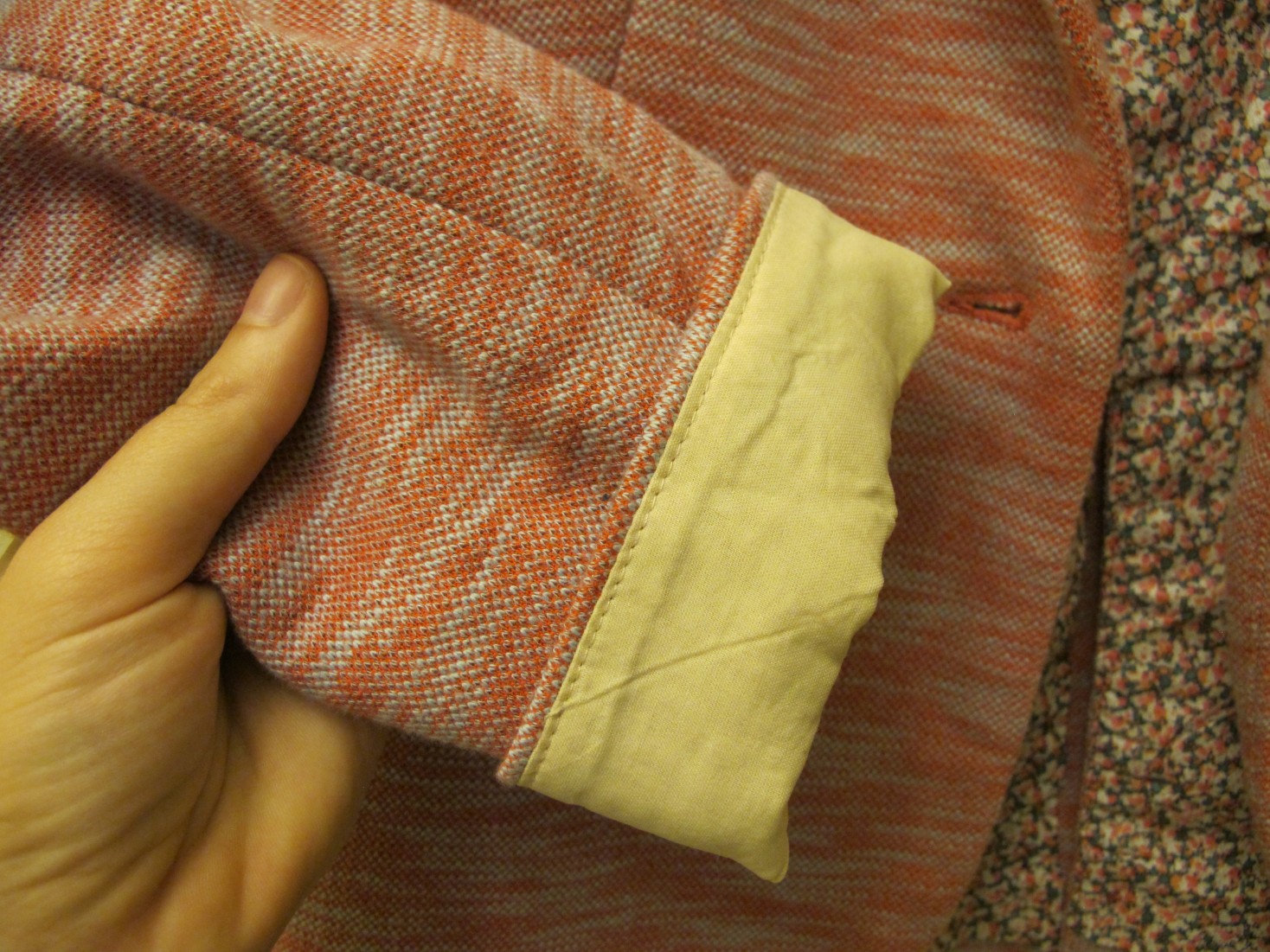 Two-toned blue sweater by Liz Claiborne – yes please!
Colors are more accurate in the pic above but I wanted to give you a closeup on that contrasting knit: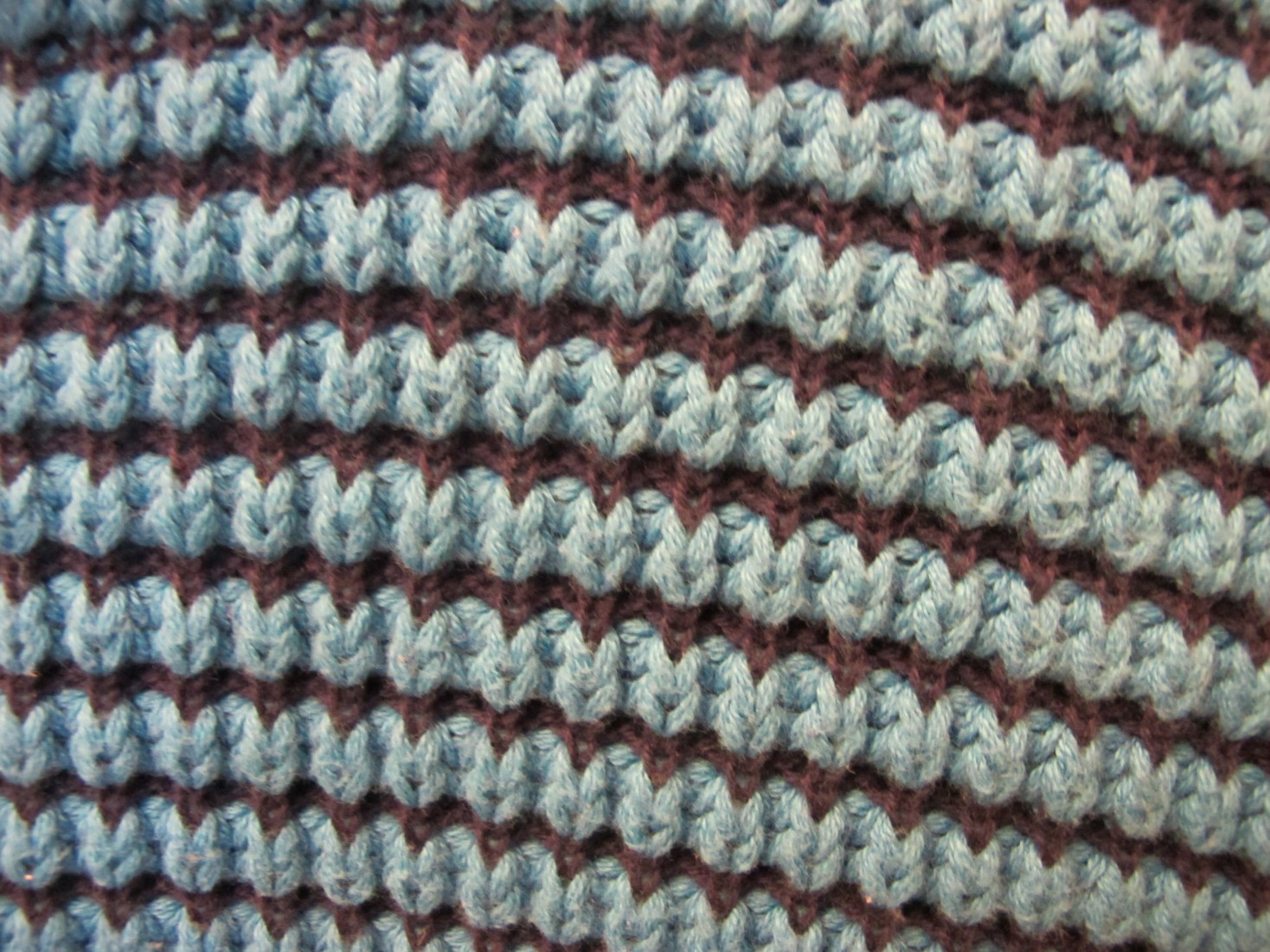 Toppers with stuff happening in them!
Okay so technically I guess those last few were visual texture (aka pattern) instead of actual texture – knit has a texture of course but these are pretty flat.  I don't really like sweaters that feature standard Aran knit or cable patterns in the weave – too preppy I guess?  Too expected?  Though other people do make them look lovely…
Back to actual texture  – corduroy pants with a wale so soft you'd think it's velvet!
And I recently snapped up two more pairs in navy and a cranberry/burgundy/oxblood color featured in these two posts LINK: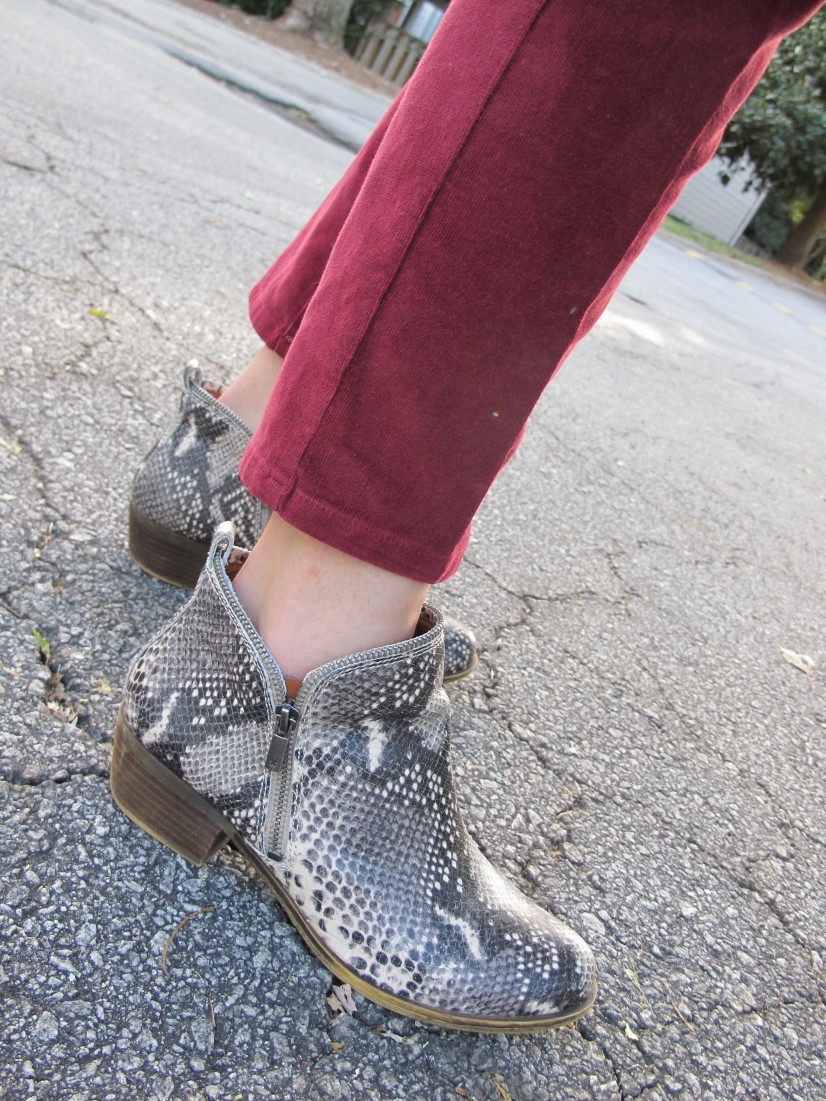 Even the shoes have texture.  PS These pants are also featured in Sunday night's post.
The navy ones (not pictured) will probably replace my Uniqlo navy pants; even though they are lower rise than I would like, they just feel so much more polished than the Dickies-esque flat texture of the Uniqlo ones.
Finally, on the same trip I found the red cords, I also nabbed the rayon/acrylic/cashmere beauty featured here. It's by Joan Vass Studio and likely retailed between $70 – $90.  I love the rounded hem, the length, the color, and the texture contrast: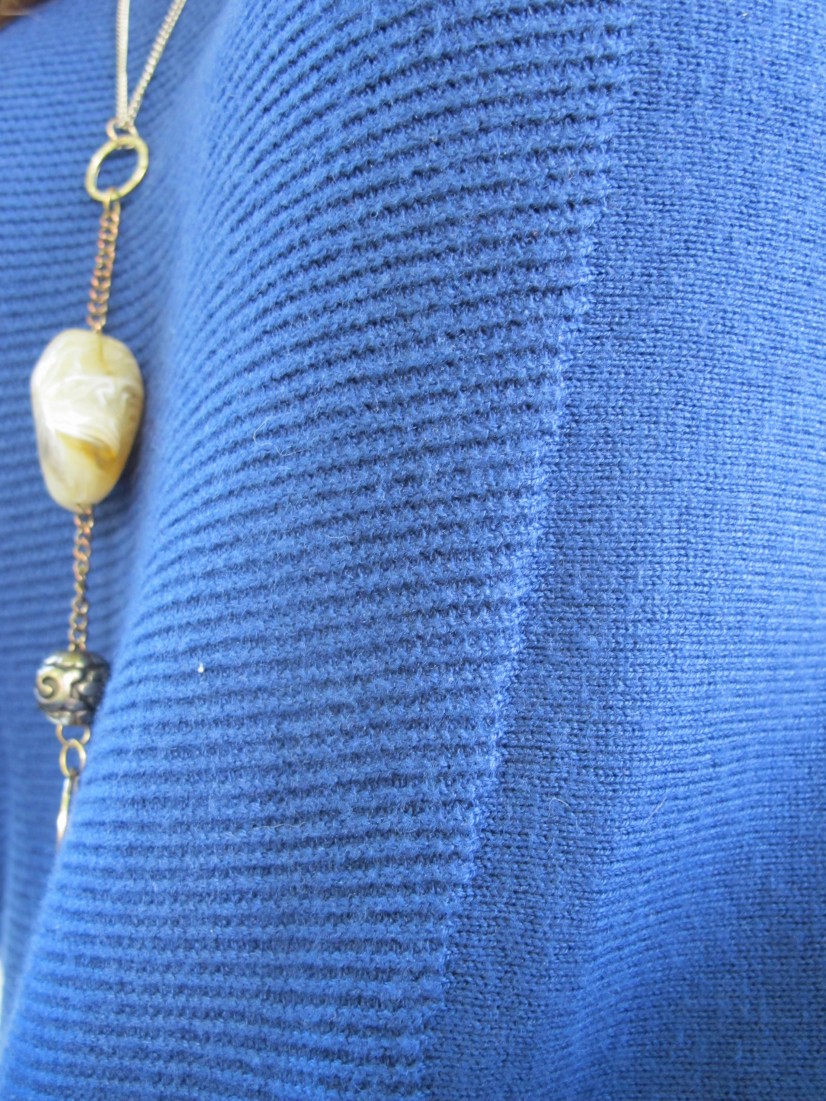 (You can see more pics of me wearing both finds here.)
The tapered vertical lines (a little hard to see in the first pic) and the color reminded me of this top…
…which I am starting to think is too athleisure for my taste – and also a little too casual for my workplace.  So I'm gonna swap it out and swap in the Joan Vass with a thrift upgrade.
As I home in on what I love about interesting, unexpected, contrasting textures – both visual and tactile – I'll likely fine tune my cool weather wardrobe a bit more.  It might seem like a lot of clothes shuffling, but as I talked about here, I'm a fan of living into my style and trying new things out for new seasons – both weather-wise and life-wise.  Figuring out where my style sweet spot is definitely involves trial and error, but because I love thrifting so much and the price tags are so low, I actually enjoy the process.
What about you – what's your style love affair?  Do you like the textures I've included above or are they too subtle for your taste?  Do you feel like you have to stick with clothes you buy for a season, or do you feel free to swap 'em out as your taste evolves?  Scroll down to comment!