I hate cable knit sweaters.
I can't really deal with how preppy they look, how plain and boring it feels to see the same. twisty. pattern. repeated over and over.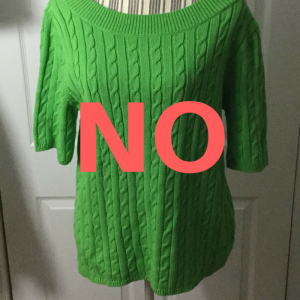 If they are your jam, I apologize now.
The closest thing I've ever owned to a cable knit sweater was this mint deal from a few winters back…and it was a flop. But how catalogue-worthy is this shot?!  Haha.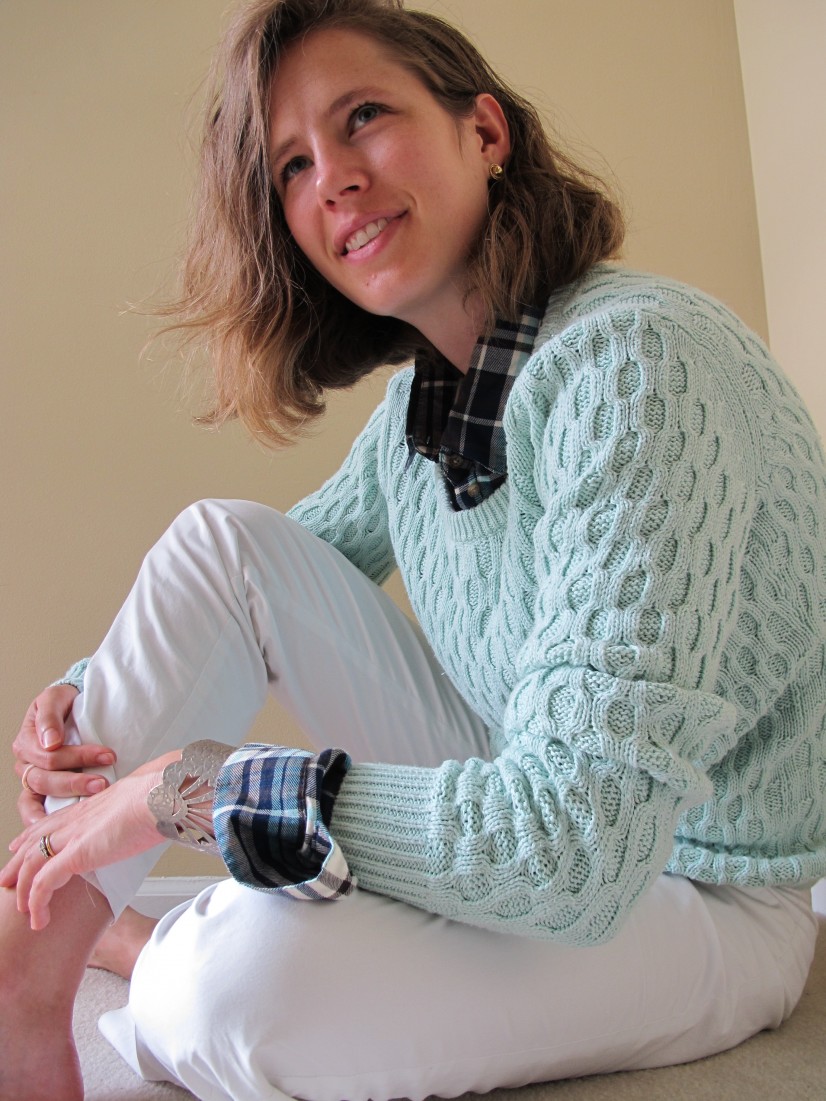 Then one day a few weeks back, I spotted this baby on Instagram:
And suddenly my attention was captured.
What made this different from the samey-same feeling of traditional cable knit sweaters and cardigans? First of all, the cable knit was BIG and BOLD which considerably reduced the twee factor.  Second, there was other texture going on – a sort of chic waffle that is one of my favorites – and it made the cable knit a feature, not the whole story.  Then that split hem (another favorite) updated it out of the traditional prep aesthetic. And the flecked knit job (yet another fave) brought even more texture and visual appeal.
Refinery, the Instagram account that featured the sweater, is a consignment shop in Oregon City, Oregon. I have no idea whether they ship, but I was so taken by it that I inquired whether it was still for purchase (nope). I then spent a bunch of time searching on ThredUp, Poshmark, etc. for the sweater, which is by Urban Day.  No luck.
Then I figured I would just keep a thrift eye out for something similar, and saved the image on Instagram for easy visual reference while thrifting. (Did you know this is a thing? There's a little bookmark or ribbon-like icon below a post that lets you save it to your "collections." Learned that handy little tip from The Anna Edit in this video, where she uses the save and "collection" features to keep style notes that help her flesh out her seasonal capsule wardrobes.)
Lo and behold, the thrift gods smiled upon me, and I spotted this baby by Workshop by Andrea Jovine not long after: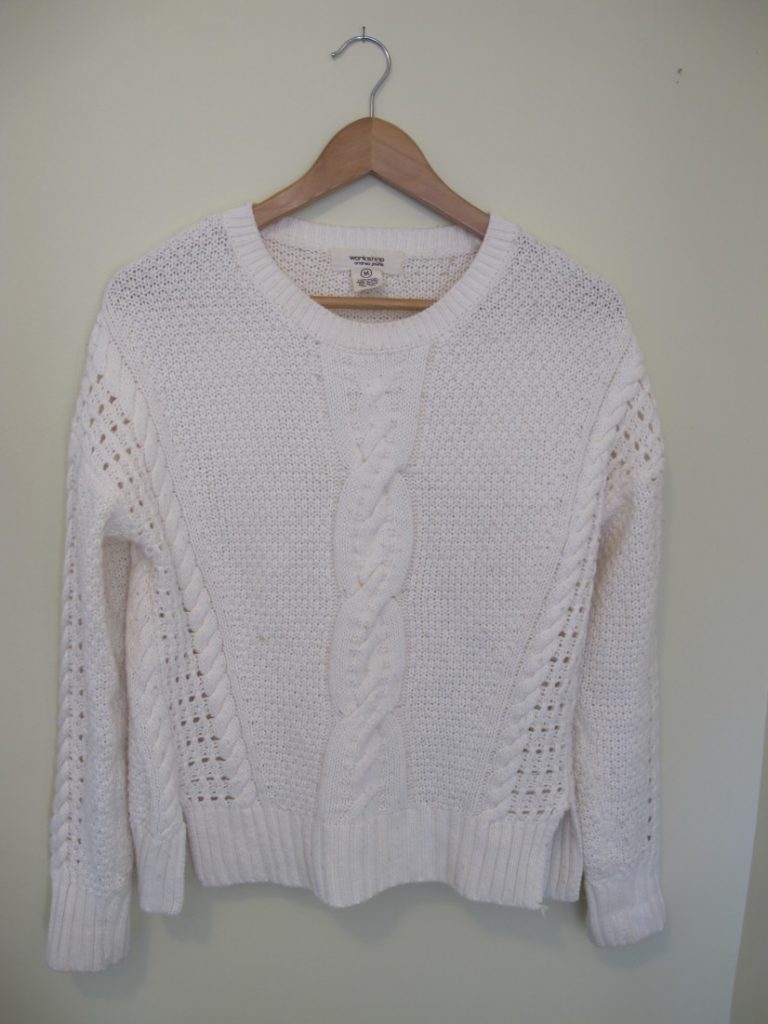 Don't worry, I don't actually store my sweaters on hangers – that stretches them out!
Giant cable knit? Check. Other texture of a waffle-y variety? Check.  Split hem? Check.  Flecked yarn? Nope, but you can't have everything.
This sweater has quickly become a favorite – I feel like its relaxed chic vibe, particularly its loose semi-cropped silhouette, instantly catapulted me into realms of style blogger cool I rarely reach. And it is so soft. 
Something you can't see in the pictures?  It's got some not-so-nice pilling happening. More than I can reasonably tackle in one sitting.  This means the yarn is made of short fibers, which are cheaper (and poorer quality).  So as much as I love this sweater for what it is, I'll be keeping an eye out for a higher quality upgrade.
So cozy: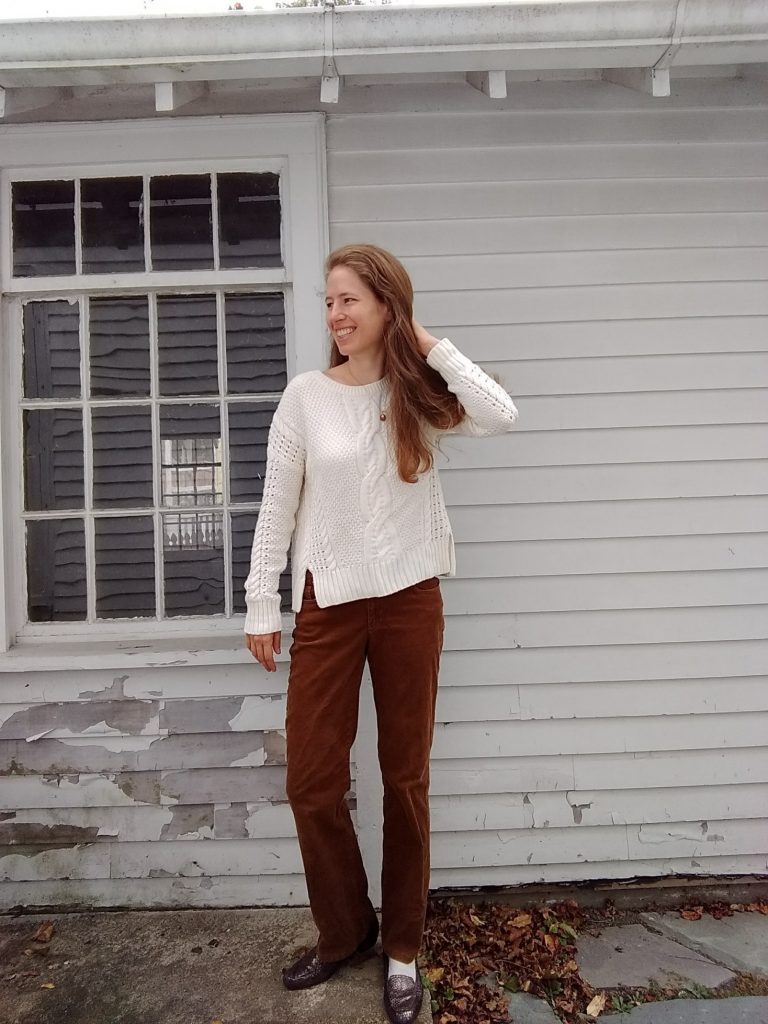 Sweater chic: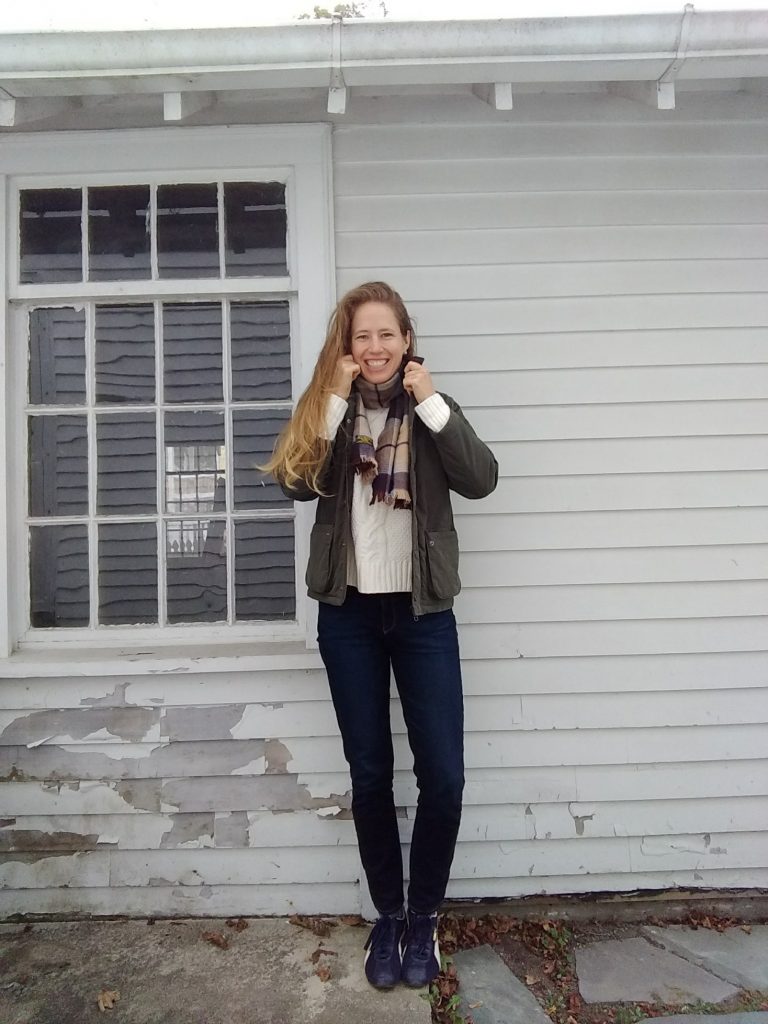 What are your feelings on cable knit?  And what's an item or style of clothing you had to find juuuust the right version of before it even remotely appealed?