In which I try out a new-to-me silhouette.
I feel like Lee Vosburgh from Style Bee in this top: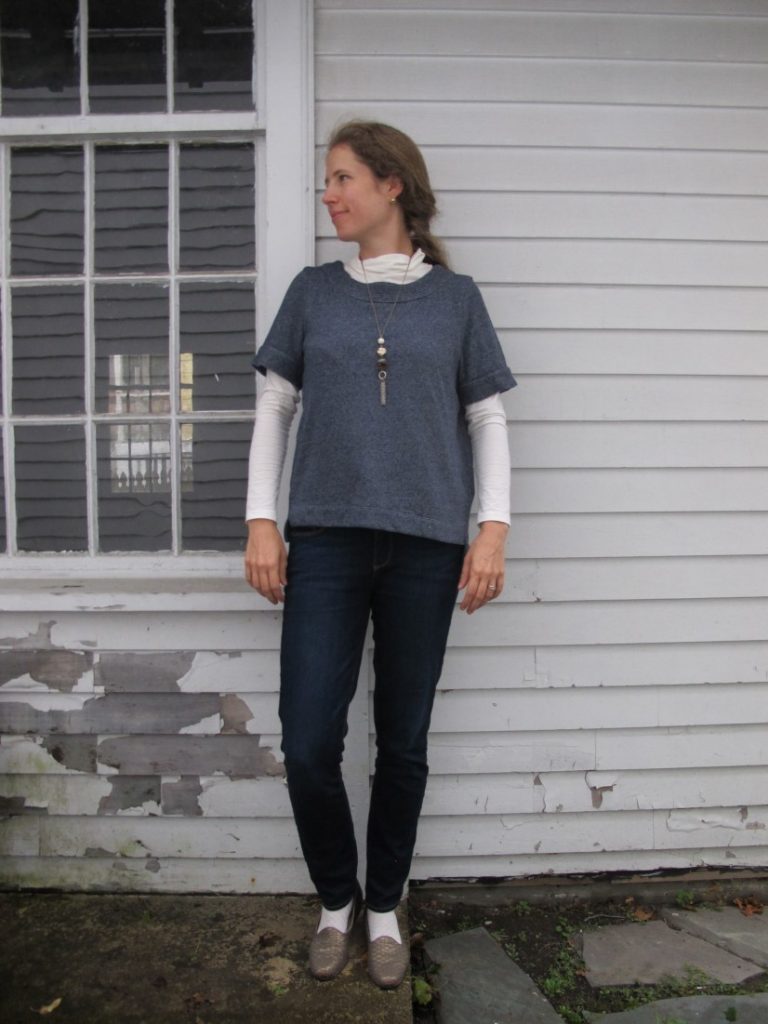 Still working on focus, folks…
It's a much boxier/wider silhouette than I'm used to: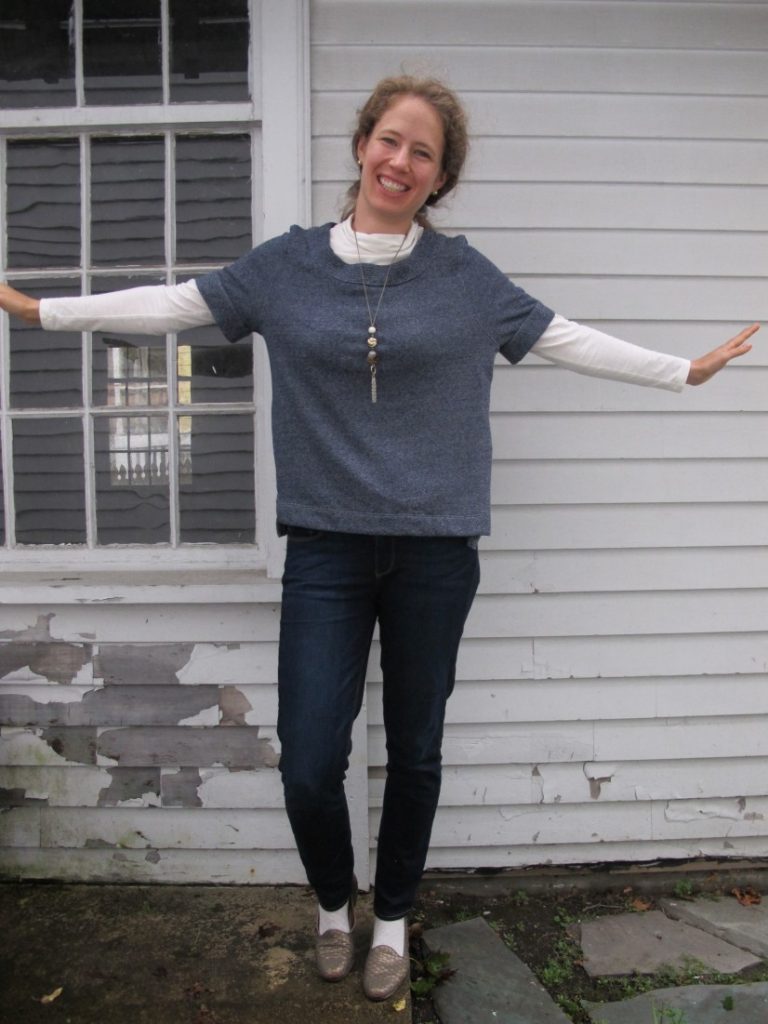 Turtleneck: Coldwater Creek, thrifted
Sweater top: Banana Republic, thrifted
Necklace: DIY from thrifted parts
Jeans: Paige, thifted
Socks: Target, retail
Flats: Trotters, repainted from my mother-in-law
I'm pretty sure that's mostly due to this being a size too big. Here's how Banana Republic styled it, for reference: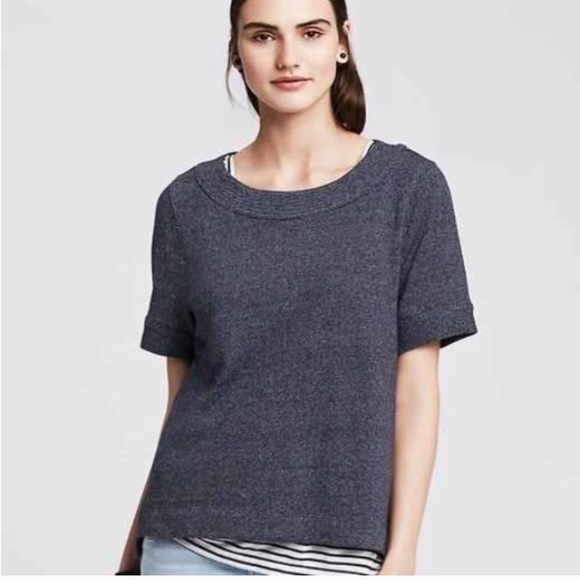 Source – same top selling for $18 on Poshmark. It retailed for $60 and sold at Goodwill for $9. PS If you love this top, Poshmark is selling it in Medium (the size I'm sporting here) in the source link and in XL here.

And here's how much – sloppier? – it looks me: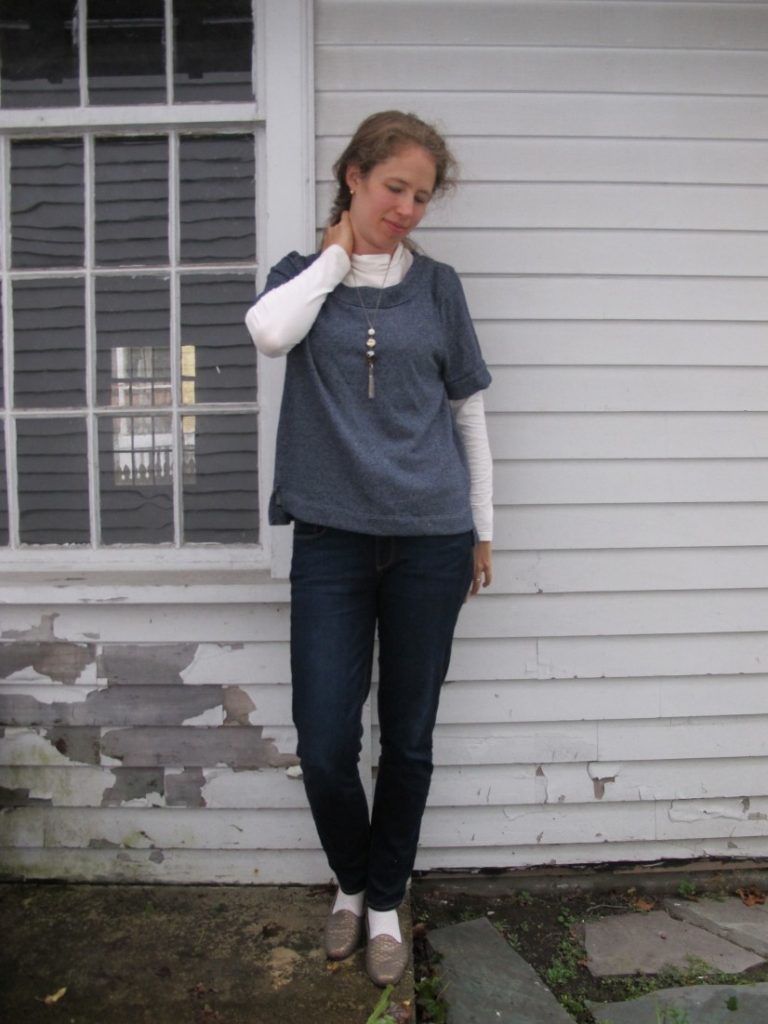 A size smaller would probably still have given the "boxy" effect without being quite so big. And I usually advise against spending money – even at secondhand prices – on something that doesn't fit.
So why did I buy it? I was really drawn to the boxy cut – something I've played with in blouses but never in this sweater/sweatshirt-y fabric. It felt like the overblown boxyness was adding a structural element I tend to stay away from, and I thought it would be fun to play with.
I was also smitten with the the feel of that fabric – it's basically a sweatshirt on the inside. Plus it's the exact right color for my cold-weather wardrobe – an eye-matching blue, part of a two-tone knit with some texture/depth that doesn't just read "solid":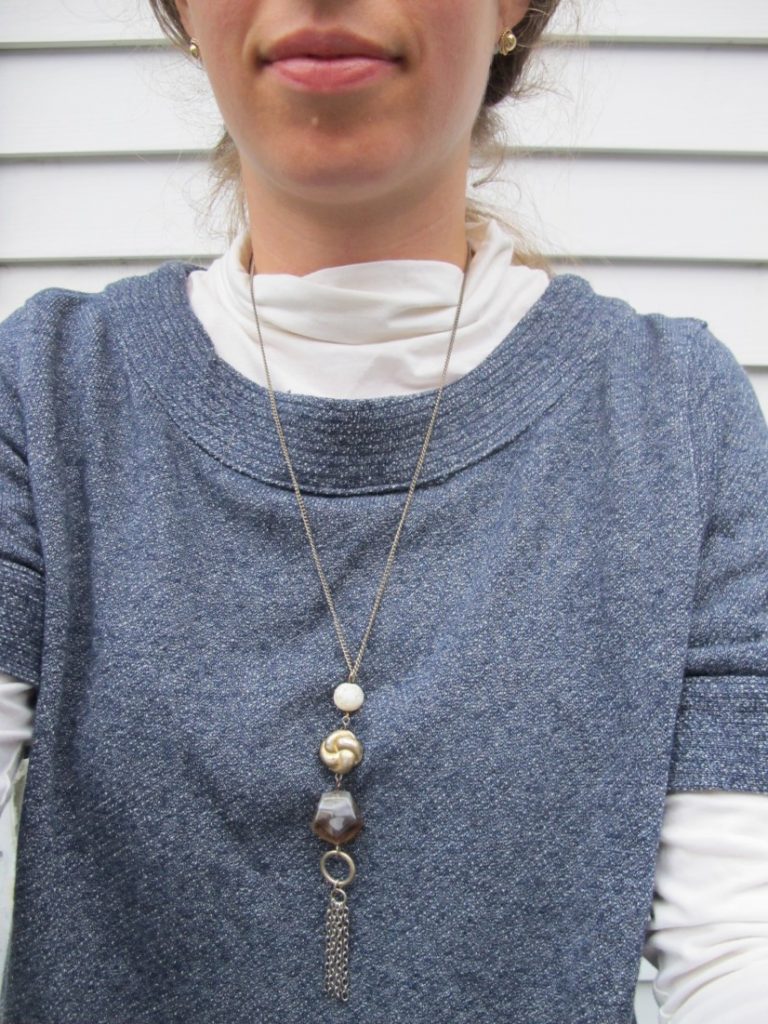 FWIW Banana Republic calls this "chambray"
And the split, hi-lo hem sealed the deal – I just love that detail so much: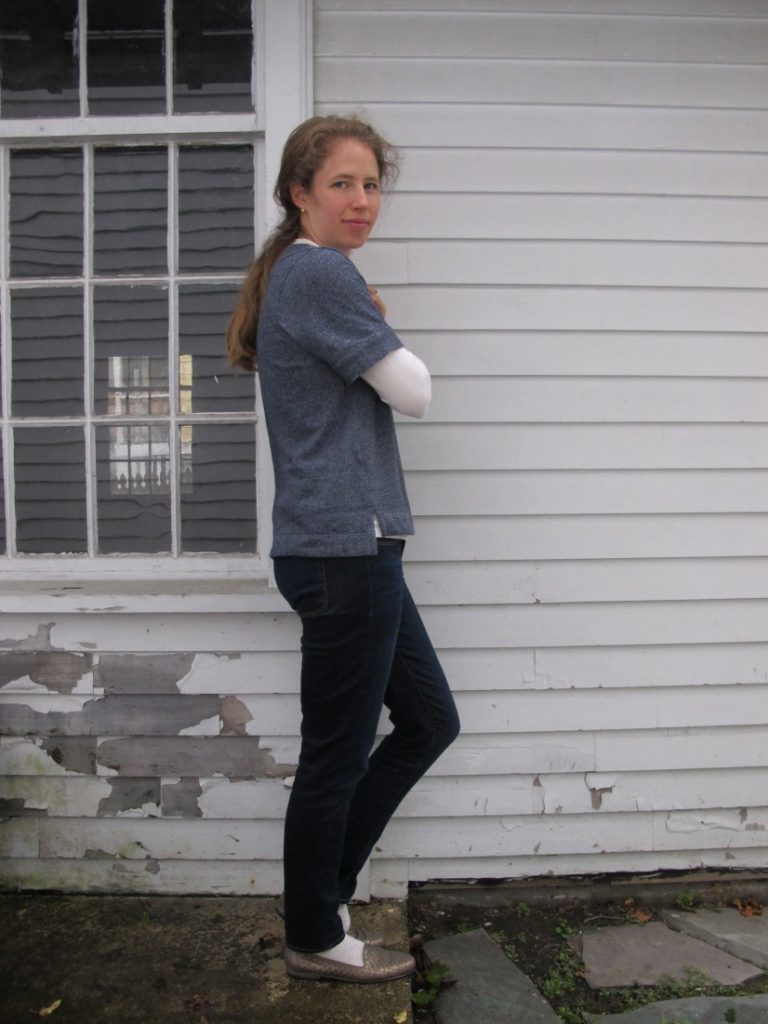 It looks much more reasonable from this angle!
I'm not sure if I'll keep it as is, living into (over-shooting?) a new-to-me silhouette, or whether I'll get out the family sewing machine and try to slim it up a bit while keeping the boxy feel. (Keep in mind this would have to be project #3 or #4 after I re-familiarize myself with, say, how to thread the machine.)
Thoughts? Good tutorials for the sewing novice on how to size down sweaters?
PS Speaking of Lee of Style Bee, she's got a 10×10 fall style challenge going on right now (along with Caroline of Un-Fancy). I have done two of these in the past and really enjoyed them, but I'm postponing this one because despite the cool snap that inspired this post's outfit, Boston just had the hottest September and first week of October on record (climate change anyone?) and it won't be letting up any time this week.  But I don't want to miss out on the fun – since I've been stocking my closet for my own Atlanta-to-Boston climate change (ahem), I have a lot of new-to-me fall pieces I'm excited to play with.  So my current plan is to do my own 10×10 in a few weeks when fall is actually here.  I'd love to know if you're doing the 10×10 this time around!